Learn how to add a Google Analytics tracking ID to your Segmanta account
A Google Analytics Tracking ID is a snippet of JavaScript that collects and sends data to Google Analytics.


Track Respondents
Integrate your Segmanta survey directly in your Google Analytics dashboard to track:
How respondents interact with your survey
Their survey journey
Their survey conversions
Need help finding your tracking ID? You can follow these instructions supplied by Google.
Set Up your Google Analytics Integration
To set up your Google Analytics integration, you will first need to set up to your Google Analytics tracking ID on your Segmanta account. Account level ID's can be easily added to your Google Analytics custom event integrations.

To add a Google Tracking ID to your account, follow the steps below:
1. Go to your Account Settings.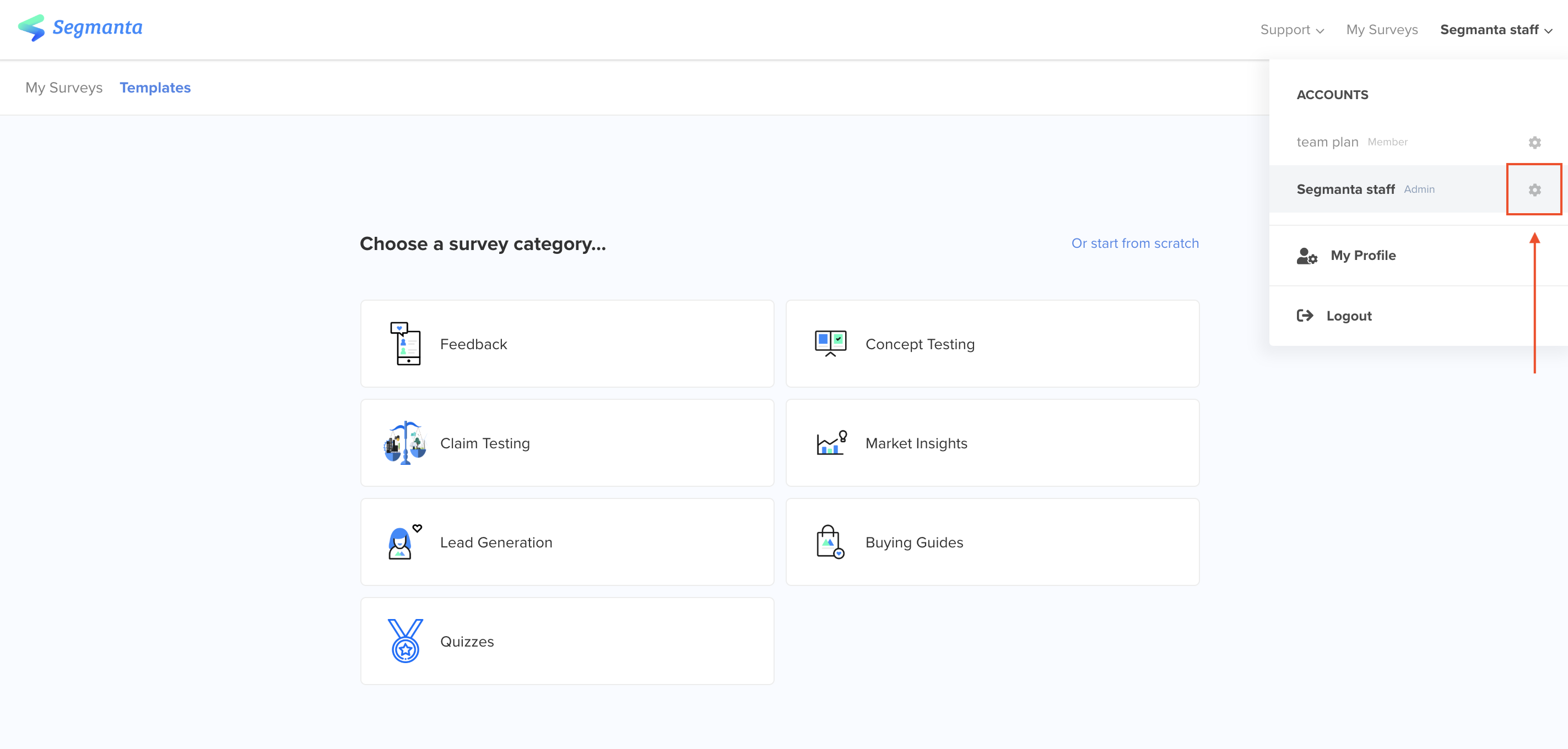 2. Click the Update button next to the Google Analytics Tracking ID .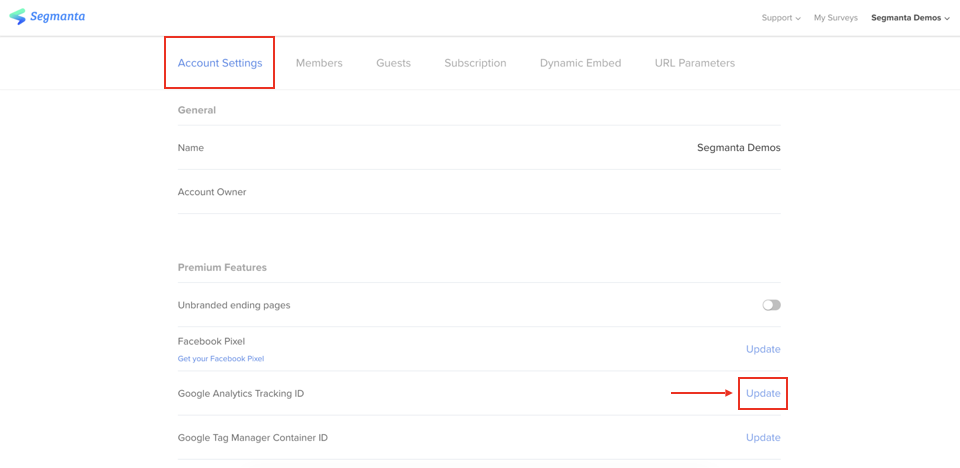 3. Paste your tracking ID into the Google Analytics tracking ID field and click Save. Your tracking ID should be formatted as UA-XXXXX-Y or UA-XXXXX-YY

Please note:
Your Google Analytics Tracking ID will only be applied to future integrations. To update your tracking ID on pre-existing integrations, visit the relevant survey editor/s and edit the tracking ID on the integrations individually
If you would like to add a unique ID that is different from your account level ID to any integrations, you will be able to do so on the survey integration level.
Now that you have set up your tracking ID, learn what you can do with your Google Analytics survey integration .