Adding, Deleting, and Changing Account Team Members
Learn more about managing team members with this enterprise feature
Now that we understand the types of roles available for team members, you can start collaborating with your team by adding team members to your account.
Please note: Adding team members to an account is an Enterprise feature, read more about subscription plans and pricing. If you are interested in upgrading to an enterprise account, send us an email at team@segmanta.com.

To add new team members to your account, navigate to the top right corner of your Segmanta dashboard and follow the steps below:
1. Choose your desired account and click on the Settings gear icon to view your account details.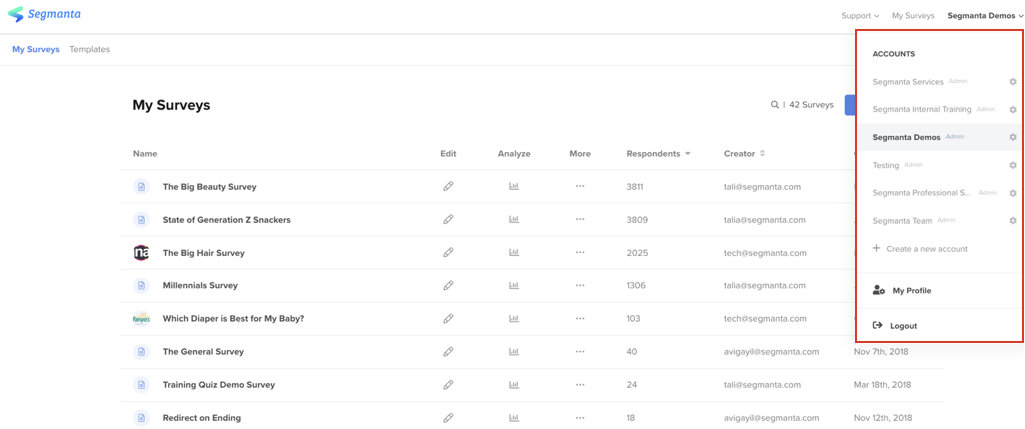 2. Click on the Members tab to add your team members.

3. Select which role you would like the team member to have based on the functions enabled for that role.
Add. After adding a team member to your account you will be given the option to add the user to any existing surveys.
Remove. To remove a team member from your team, click Remove on their line in your members list.
Change. To change a member's role between Member and Admin, select the relevant role from the dropdown menu next to their name.

Learn more about user permission levels.