Learn which question types allow you to apply images to answer choices
Below is the list of question types that allow you to apply images to the answer choices:
Multiple Choice (Image choice)
Choice Gird
Multiple Rating
Ranking
To apply an image to your answer choice, go to the Survey Editor, and go to the page of one of the above listed question types (or create a new question) and then follow the instructions below.
The below screenshots are for a ranking question, however, the same steps will apply for any of the question types.
1. Navigate to Settings on the top toolbar.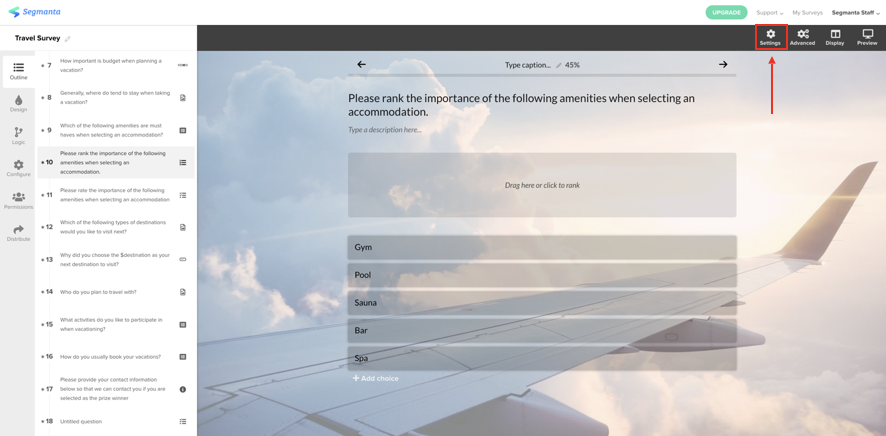 2. Depending on the question type you are applying, turn on one of the two settings choices: Answer Choice Images or Display Subject Images.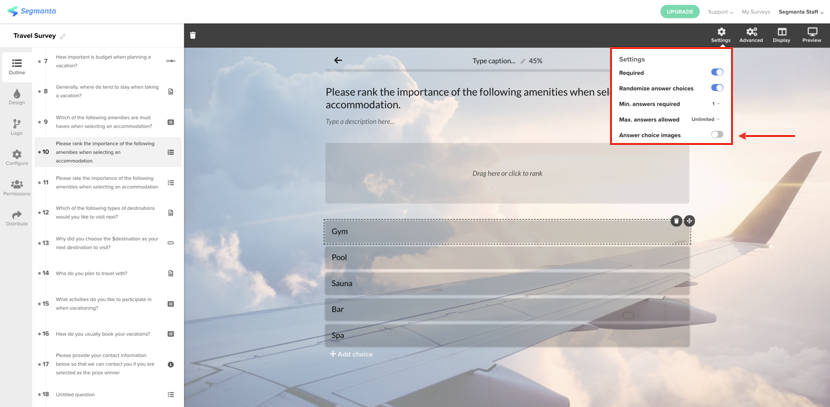 3. Upload your images by clicking on the camera icon on the start of each row for the choice grid, multiple rating, and ranking questions.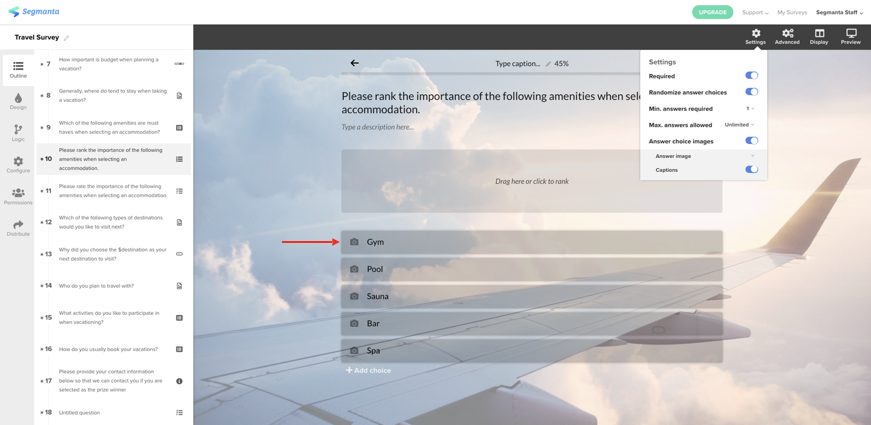 Expert Tips!
When turning on the answer image choice settings on a multiple choice question, the multiple choice question will convert to an image choice question (you can always switch it back if you decide you would no longer like to use images for the answer choices)
On multiple choice questions you can also adjust the answer image size.
If you are using answer choice images on a multiple choice question, make sure that you still add a caption to the image to allow you to easily analyze the survey data!