Adding New Questions
Add a new survey question into your survey
Segmanta offers a wide range of question types to choose from by clicking on the + Add Question icon. Once you select a survey question type and add it into the survey, you can type your content directly into the Survey Editor.
There are two ways to add a new question on the survey outline:
In-line. Click on the + Add Question icon under any survey question.
At the end of the survey. Click on the + Add Question icon under the last question of your survey.
Once you select how to add a new question, you can choose to do the following:
New question. Add a new survey question by clicking on one of the question types and applying it to your survey.
Import question. Type text in the search bar to locate a question that has been previously used in Segmanta's question bank.
If you would like to add a question to your survey, follow the steps below:
1. Go to the Survey Editor and click + Add Question.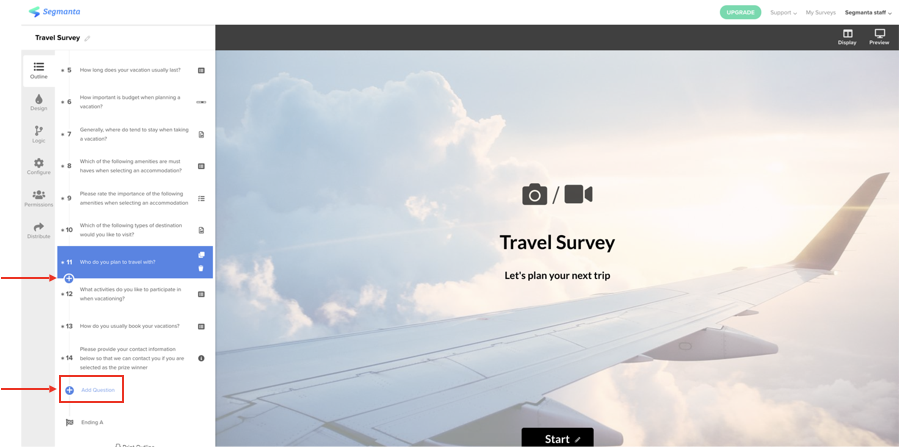 2. Select a Question Type to add to your survey or click on Import question to search for a survey question.

New question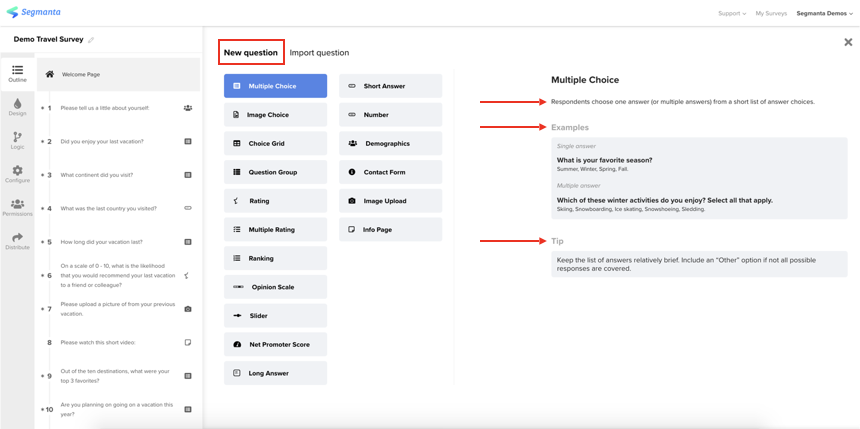 Import question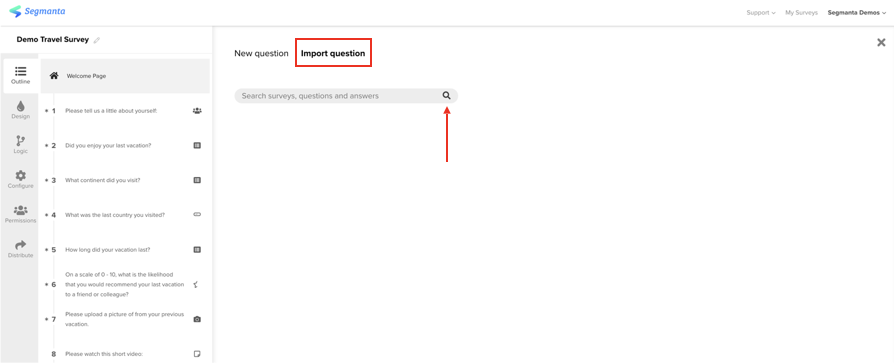 Expert Tip! Mouse over the question types to view more a description, an example, and a tip about the question type.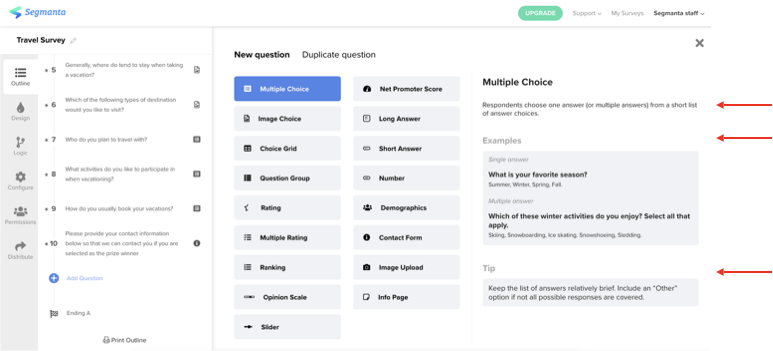 Learn about Segmanta's various question types .