Adjust your account settings, member and guest permissions, and subscription plan
Once you enter your account details, you can adjust your account information by clicking on the tabs in the top toolbar:
Account Settings
Member
Guests
Subscription
Account Settings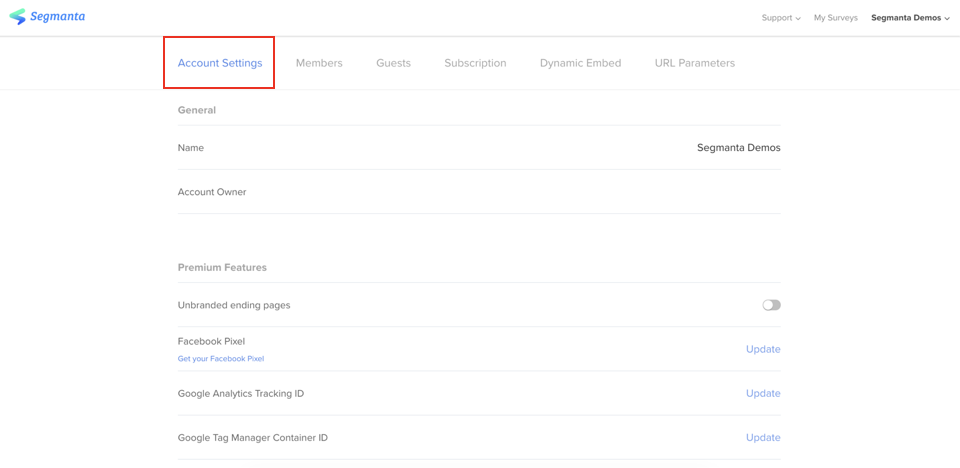 Switching the account owner. If you would like to change the owner of your account, click on Update and select the member's name and email address from the member dropdown menu.

Please note: Only the current Account Owner can switch a new Account Owner.
Members

Guests

View and manage account guests that have access to surveys on your account.
Please note: When you Remove a guest, you will be removing them from all surveys they are currently a guest of. You can expose the full list by clicking the arrow when it appears next to the number of surveys.
Subscription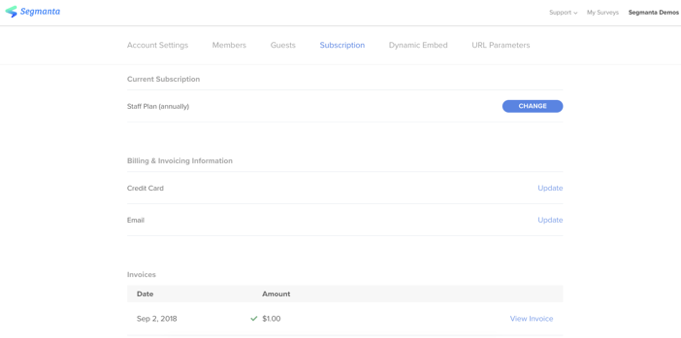 Current Subscription. View and manage your current subscription.
Billing and Invoicing Information. Update billing and invoicing information by entering your credit card and email details.

Learn more about account permission levels .