Question and Survey Page Settings
Allow Commenting
The Allow Commenting setting enables respondents to elaborate on their response by typing out their answer in greater detail or provide an additional answer to the question.
This setting is generally applied to a survey question that includes the answer choice 'Other' so that respondents can specify what the 'Other' they are referring to is.
To turn on the Allow Commenting setting, navigate to the Survey Editor, select a question from your survey and follow the steps below:
1. Select the answer choice you would like to allow respondents to comment on.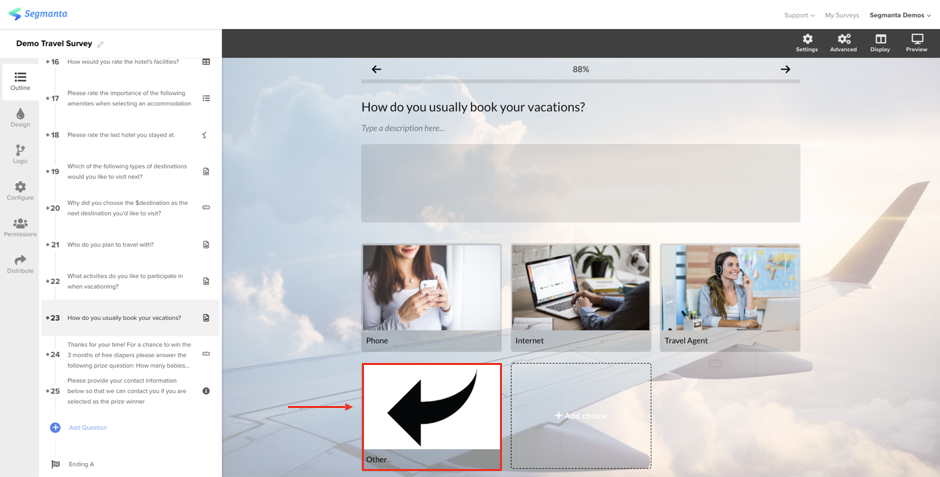 2. Mouse over Choice Options and select the drop down menu.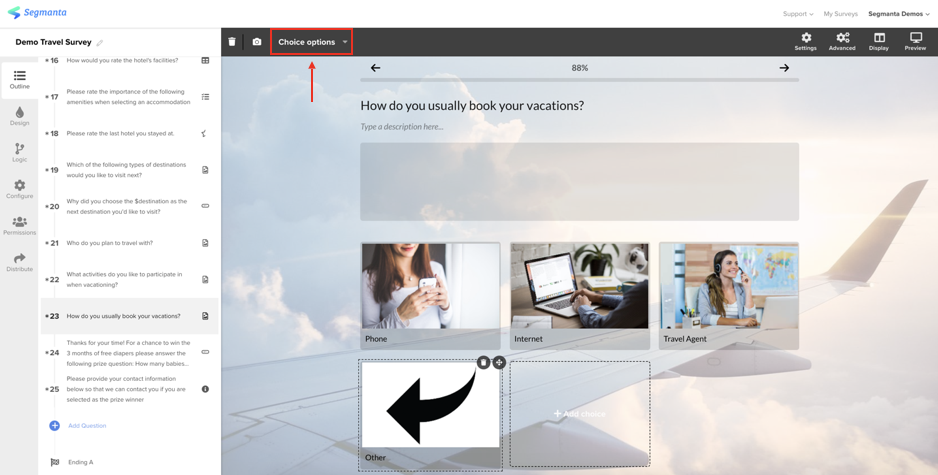 3. Turn the Allow Commenting setting on.

When enabled, the Allow Commenting icon will appear on the right side of the answer choice indicating that the setting has been applied.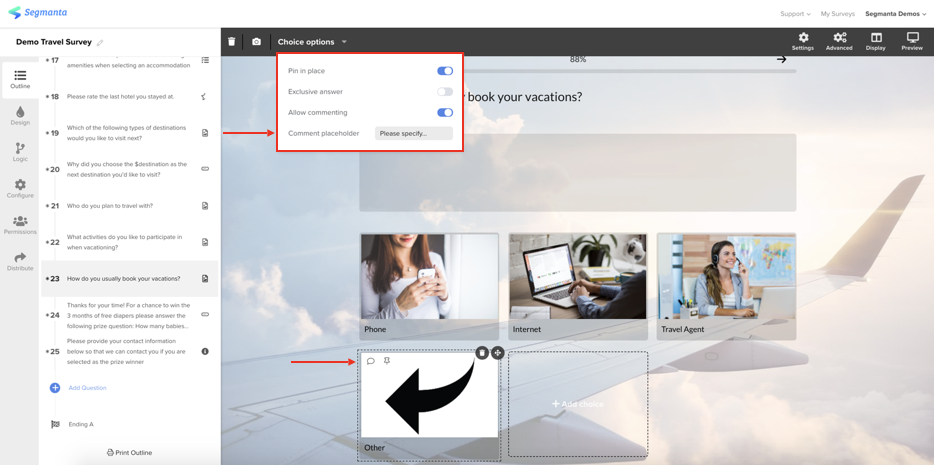 The image below illustrates how the question will be viewed in the Preview link.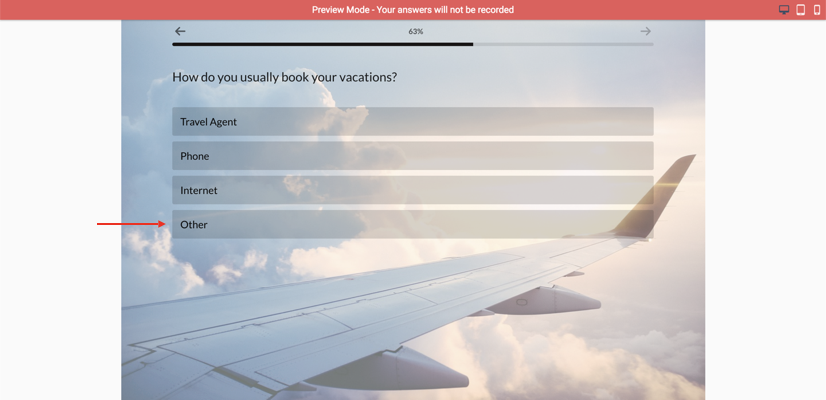 After clicking on "Other", respondents will be able to specify their answer choices by typing directly into the text box.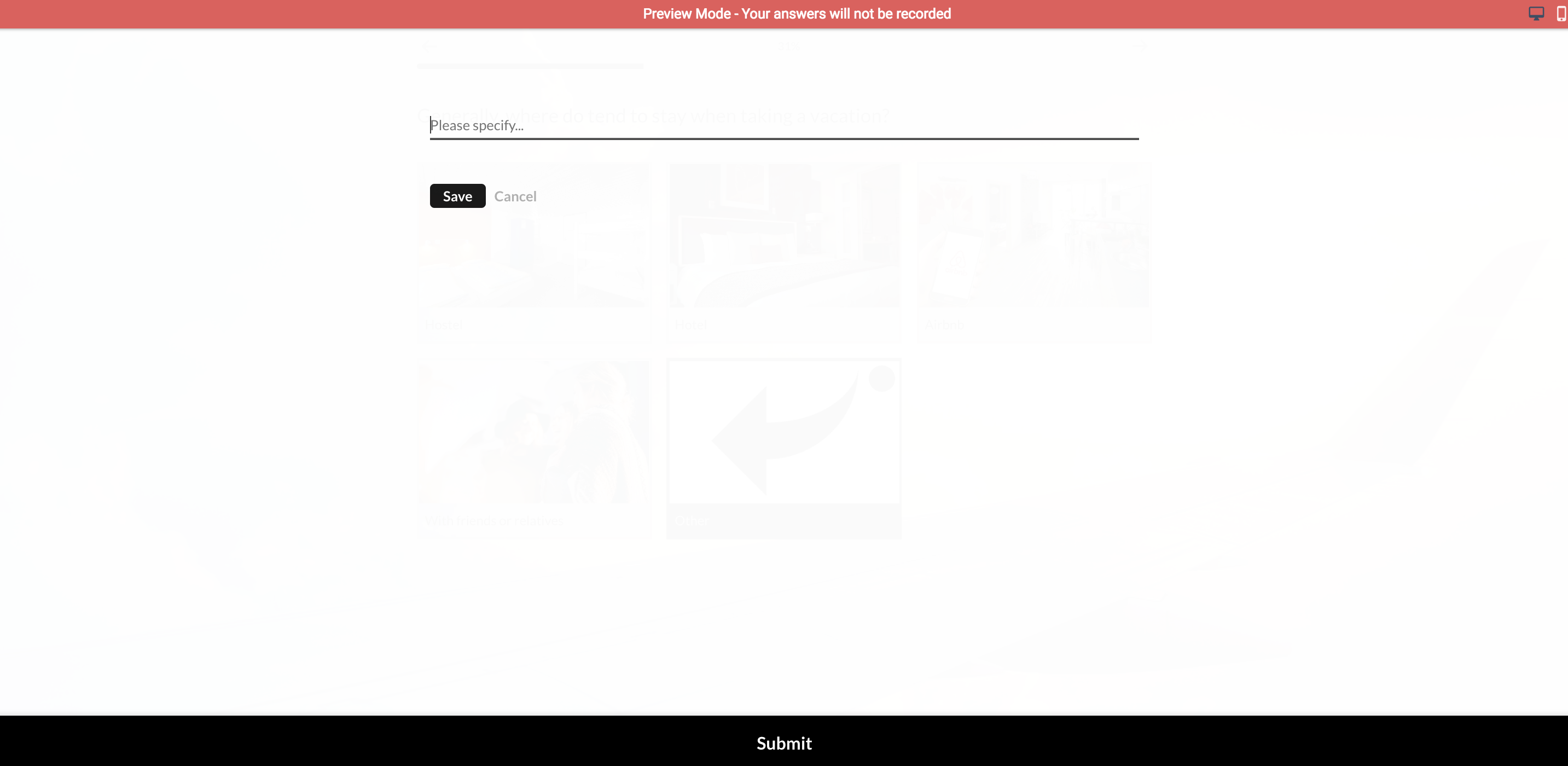 To learn about how a question or survey page displays can be adjusted, click here .