Understanding Your Survey Analytics
Analytics Toolbar
Learn about the various features and tools you can access using this toolbar
The Analytics Dashboard Toolbar allows you to adjust overall dashboard settings as well as navigate to additional settings or tools.
Main Menu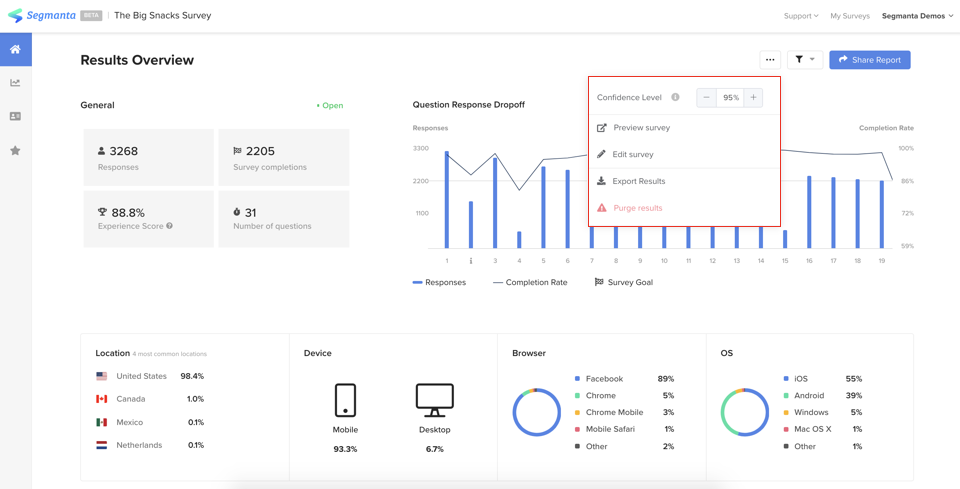 Confidence Level. The statistical likelihood that a random variable lies within the confidence interval of an estimate.
Preview survey. See the preview version of your survey.
Edit survey. This will direct you back to the survey editor.
Export Results. Select from one of Segmanta's various survey exports and download your survey results directly to your email.
Purge results. Delete all your survey data. Important! Choosing to purge your survey's results CANNOT be undone.
Filters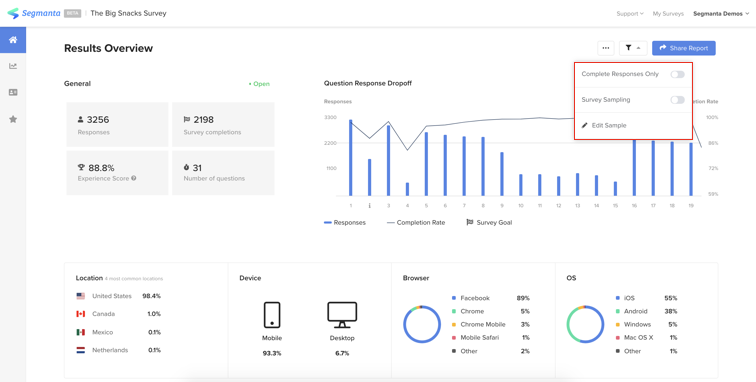 Complete Responses Only. Enable the completion filter to view only the responses from respondents who completed your survey or reached your survey goal.
Survey Sampling. Create a sample from your survey responses.

Use the Survey Experience Score to assess whether your survey's structure might be effecting your survey completion rate.