Easily change survey messaging to a language other than English
Updating the Base Language will change the survey's messaging ( default instructional text) to the language that you select. In the case of right-to-left languages, the survey's messaging will switch the editor (and survey appearance) to right to left.
What is translated?
Submit & Continue buttons
Open-ended question placeholders
Invalid contact form field error messages
Continue survey dialog
Incomplete answer message
Add comment buttons
Inactive survey message
Please note: You will need to provide your own translations for the rest of the survey text

To change the survey's base language, follow the steps below:
Go to the Survey Editor and click on Configure.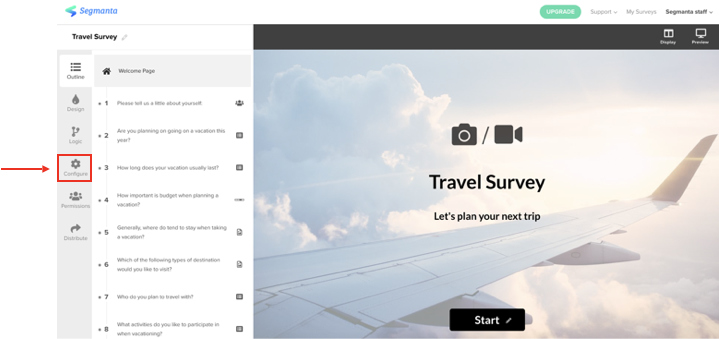 2. Navigate to the Languages tab on the top toolbar.

3. Click on the Base Language drop-down menu to view the list of languages and select your desired language choice.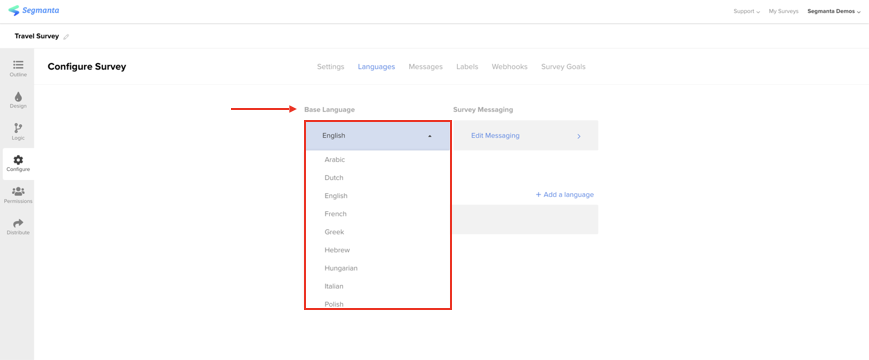 4. Select Edit Messaging to view or edit the messaging in the local language.


5. You can now build your survey in the base language you have selected. If you do not see the language you are looking for, contact support@segmanta.com.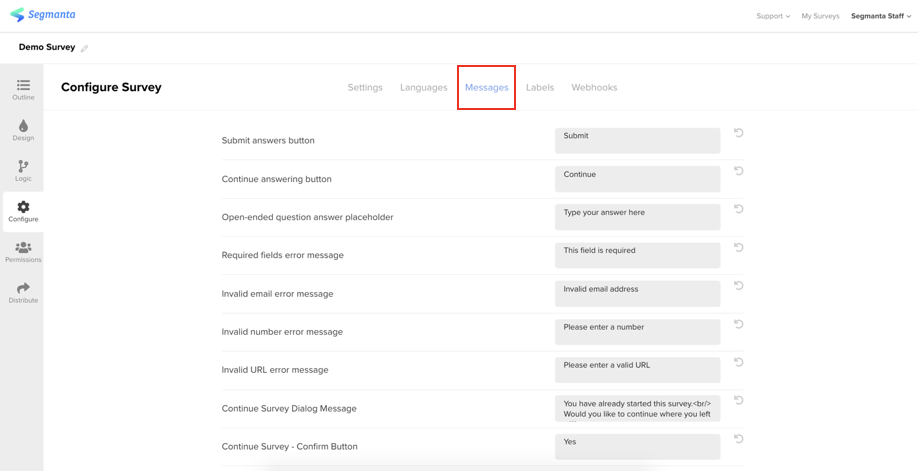 If you would like to add additional languages to a survey, click here .