Changing the Base Color
Adjust the Base Color to change your survey's font, rating scales, answer choices etc.
Changing the Base Color of a survey will change the color of the following elements in the survey:
Font
Rating scale icons
Answer choices
Image/video upload border
The underline on open-ended questions
To change your survey's base color, follow the steps below:
1. Go to the Survey Editor and click on Design.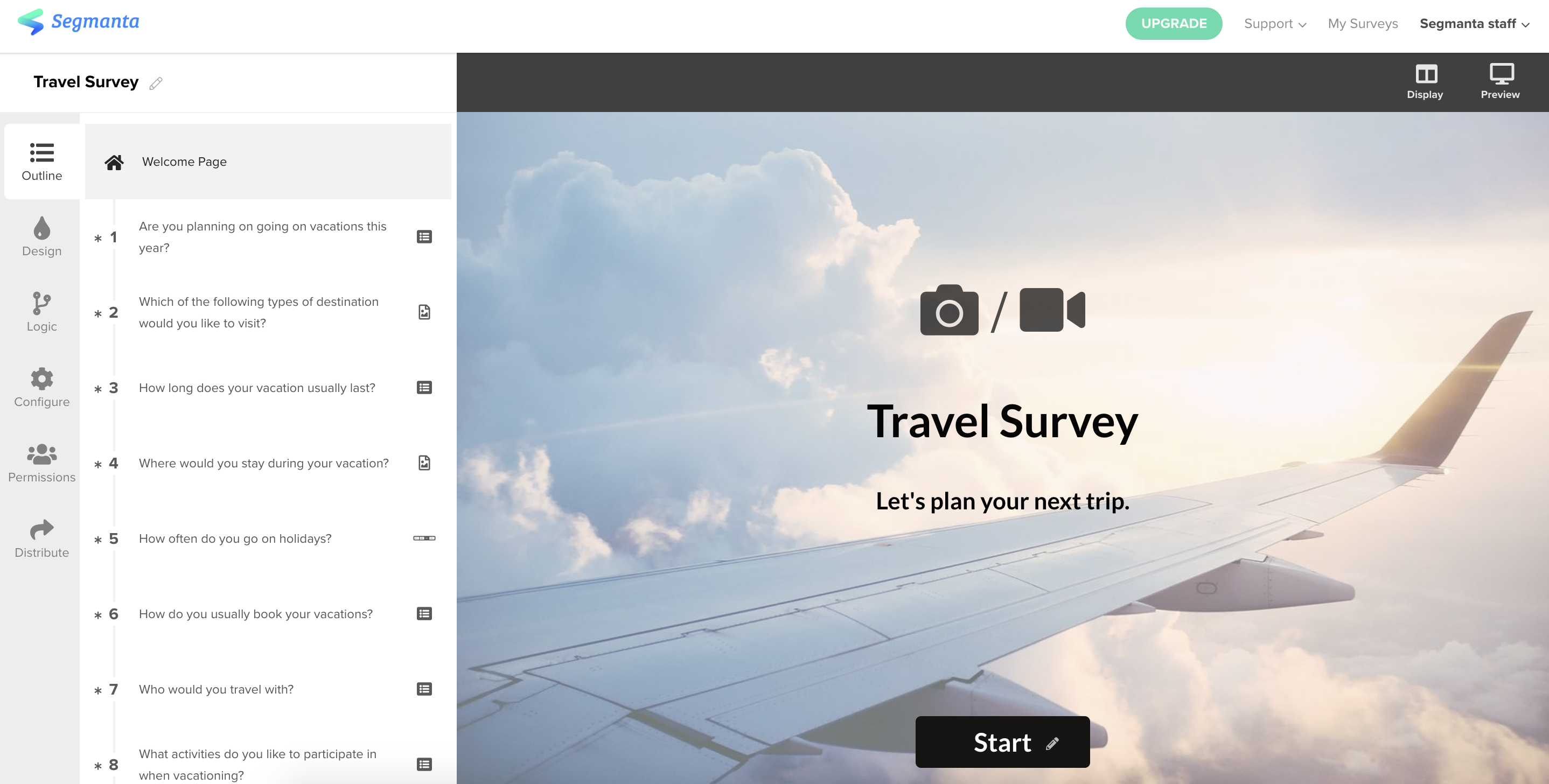 2. Click on the Custom tab in Design.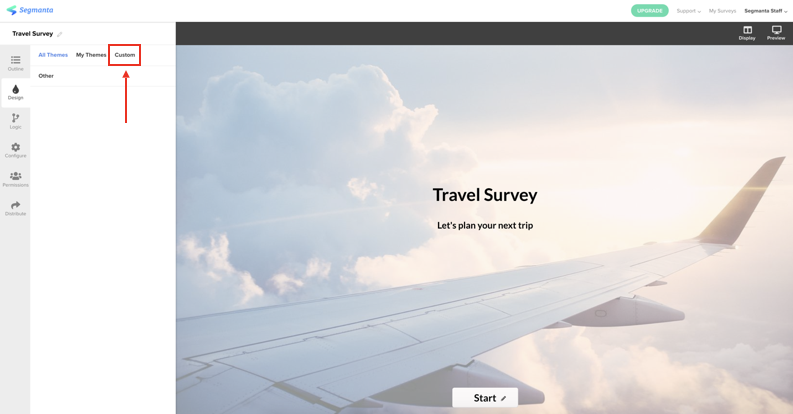 3. Navigate to the Content tab and click on the Base Color to change the elements listed above.
Click on the round colored circle to choose your text color from the color wheel. Your changes will be applied immediately on your survey's design.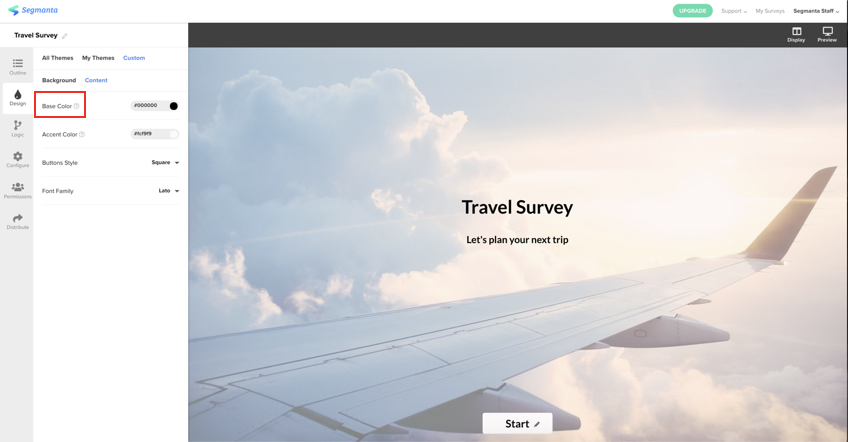 To learn how to adjust the survey's Accent Color, click here .