Changing the Font Color
Adjust your survey's Font Color
There are many ways to customize your survey to give it a unique look and feel that matches your brand and is more engaging for respondents. One way to make a survey more interesting is changing the Font Color for your survey's text to fit your survey's color scheme.

Expert Tip! The Base Color also changes your survey's rating scales, answer choices, image/video upload, and the underline on open-ended questions throughout the survey.
If you would like to change your survey's font color, follow the steps below:
1. Go to the Survey Editor and click on Design.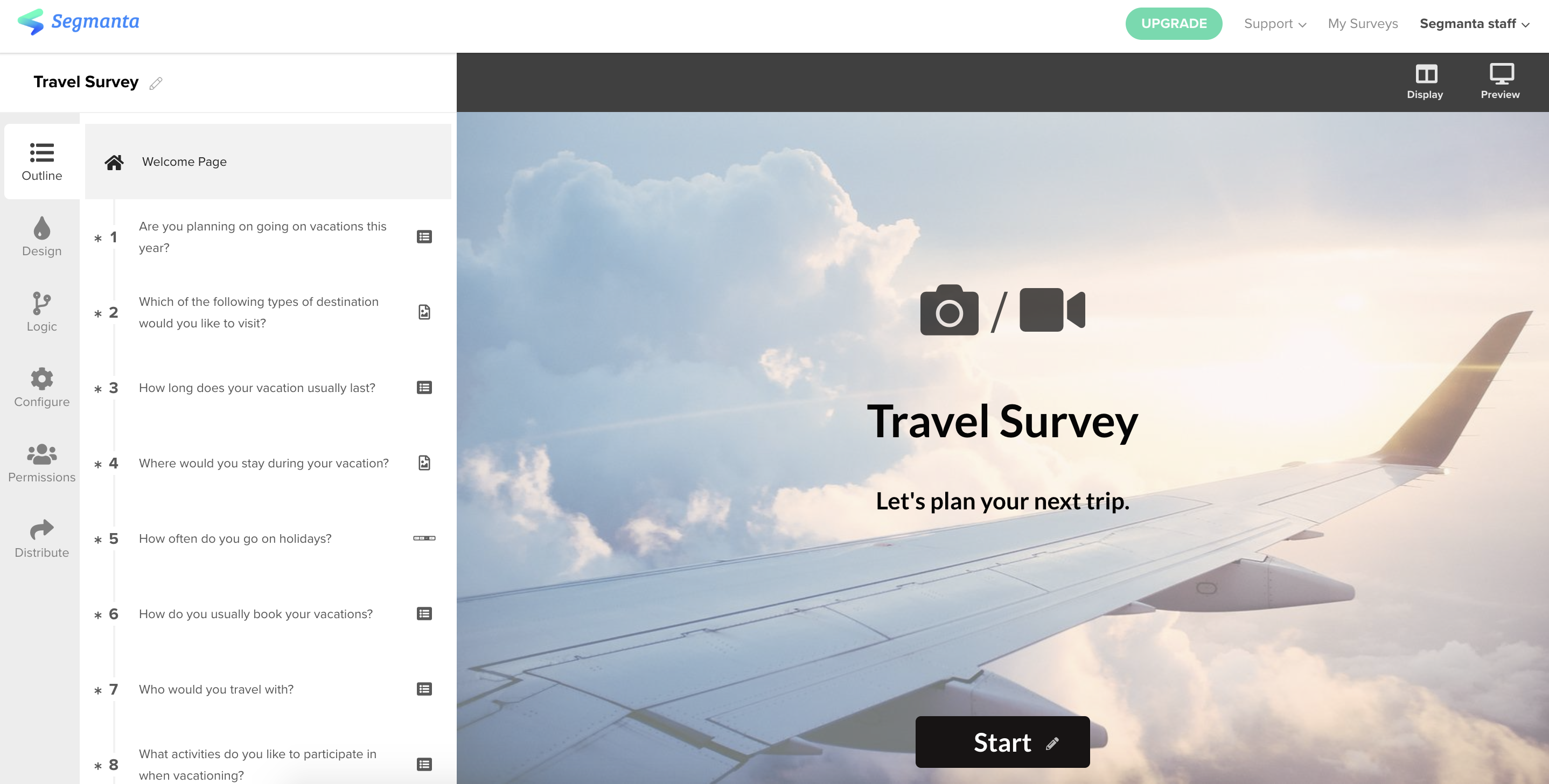 2. Click on the Custom tab in Design.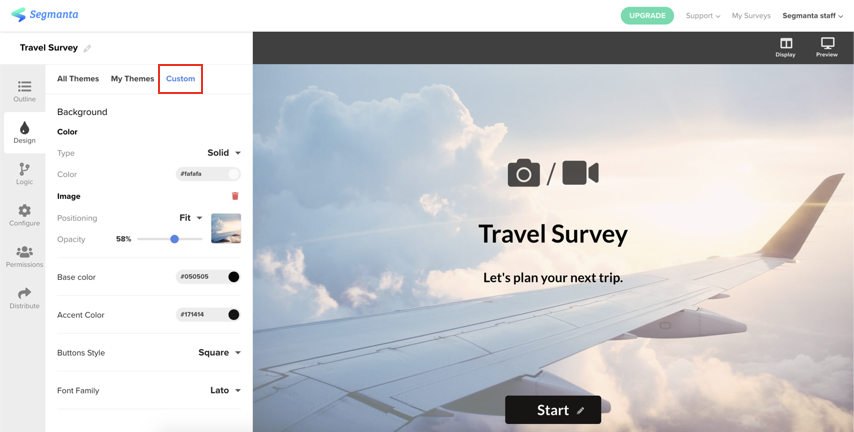 3. Navigate to Content tab and click on Base Color to change your survey's font color.
Click on the round colored circle to choose your text color from the color wheel. Your changes will be applied immediately on your survey's design.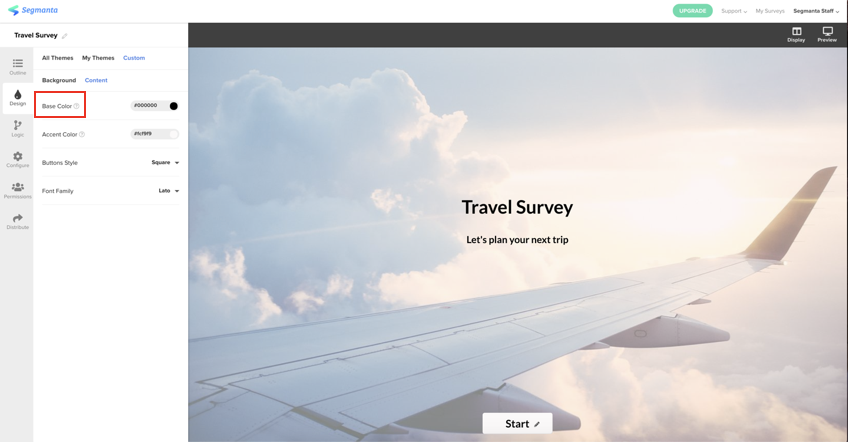 Learn how to adjust a survey's Accent Color .