Changing the Font Style
Switch your survey's font style
Customize your survey to give it a unique look and feel that matches your brand and is more engaging for respondents. One way to do this is by selecting a font style from the Font Family, which is a list of the available font styles on Segmanta's Survey Editor.
If you would like to change your survey's font style, follow the steps below:


1. Go to the Survey Editor and click on Design.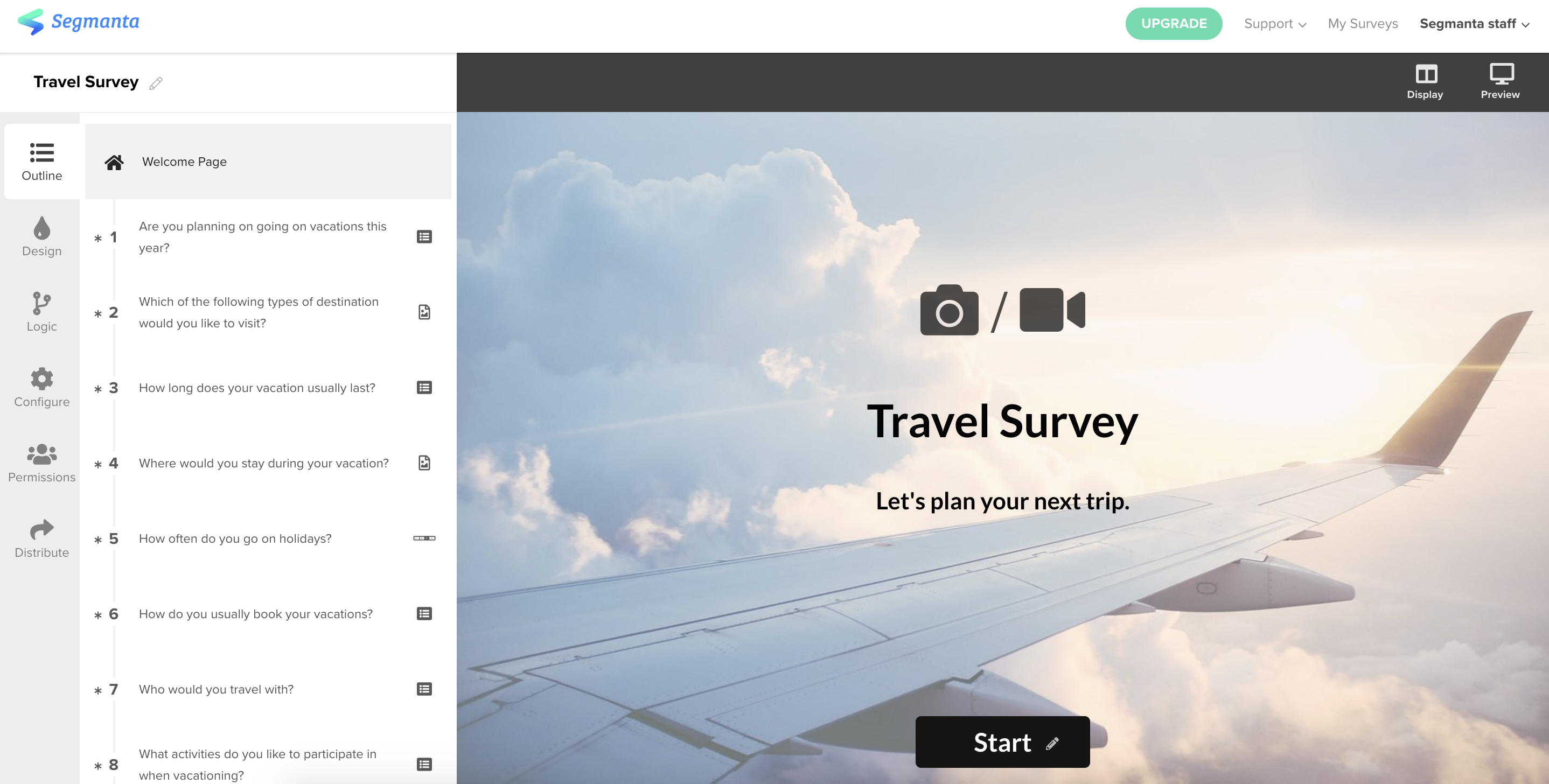 2. Click on the Custom tab in Design.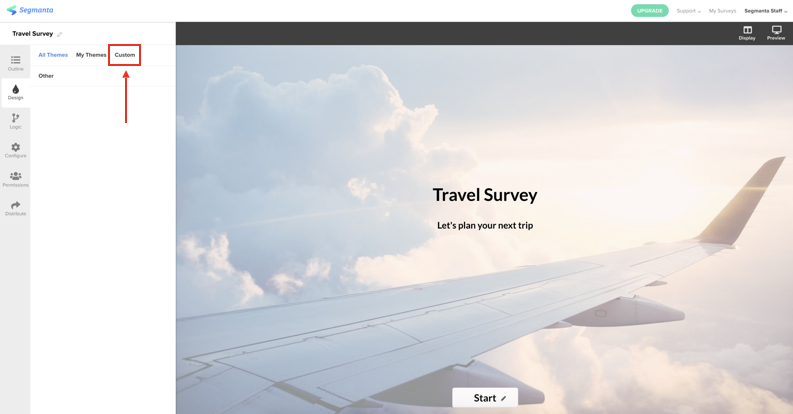 3. Navigate to the Content tab and click on Font Family to select a font for your survey.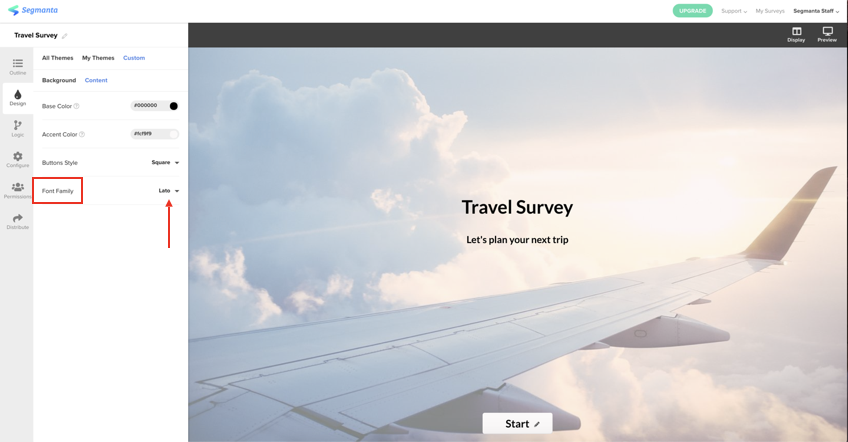 Survey creators can choose from the following font styles to apply to their survey:
Acme
Cabin
Didact Gothic
Lato
Molengo
Montserrat
Open Sans
Oswold
PT Serif
Poppins
Roboto
Roboto Slab
Sanchez
Signika
Source Serif Pro

To learn how to add images and videos to your survey, click here .