Segmenting & Filtering Data
Completion Filter
Filter your survey analytics to view only complete survey responses in a single click
The Survey Results Filters allow you to choose how you display your survey results in the Analytics Dashboard.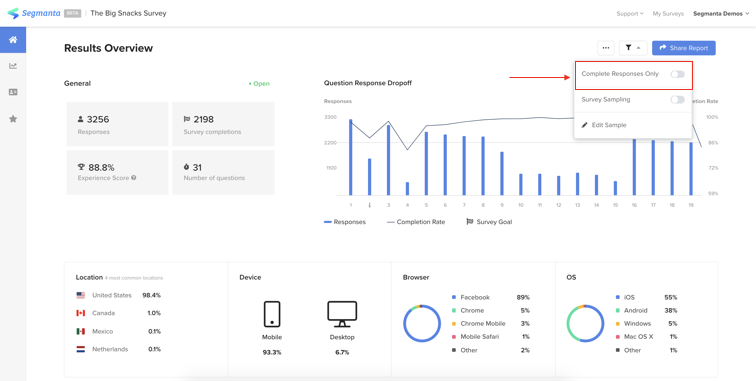 All Responses. This view displays all the survey responses.
Complete Responses. This view displays only the data by respondents who completed the survey or reached the survey goal.
By default, your surveys ending pages will be defined as the survey's goal, but that can easily be changed by navigating to Distribute and clicking on the Survey Goals tab.
Please note: Data from respondents who were filtered out and did not reach the survey goal will not be displayed under the completion filter.

Learn how to add and compare segments .