Configuring a Survey
Configure a survey's language, messaging, navigation, and progress indication bar
Configure is home to your survey preferences and allows you to adjust a number of different settings to customize your survey. This tab can be found in the Configure tab in the Survey Editor.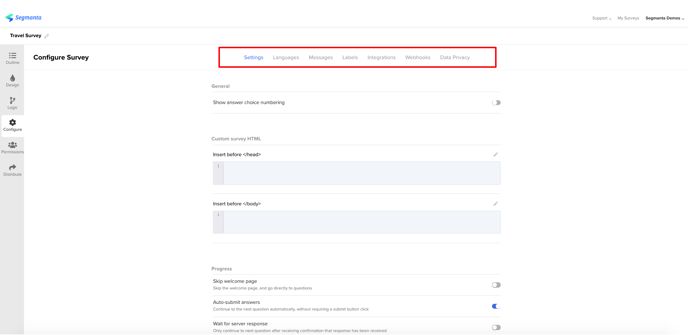 Adjust the following survey preferences:

Learn about survey permissions and how to control who has access to your survey.