Choose a pre-structured Segmanta survey template based on the relevant survey category
After logging in to your Segmanta Dashboard, you can immediately create a survey by choosing to create a survey from scratch or use a reconstructed template.
Template Folders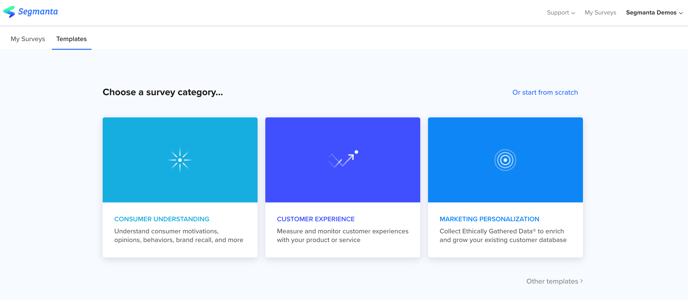 Segmanta offers five survey template categories.
Market Research. Develop a deep understanding of their product, brand, consumers, competitors, a new or existing market, or when deciding which campaign, product, concept, or claim to launch.
Customer Experience. Optimize a company's overall customer experience by collecting feedback at every stage of the customer journey.
Enrichment & Growth. Enrich pre-existing leads with new information or collect new or already enriched leads.
Customer Engagement. Engage existing and potential customers with buying guides and quizzes which can double as interactive lead generation and enrichment surveys.
Employee Engagement. Optimize company health, culture, and knowledge with employee education and engagement surveys.

The variety of pre-constructed survey templates that we offer make it easier to build your own by clicking on any of the template folders. View a description of the template and the survey and preview the survey outline.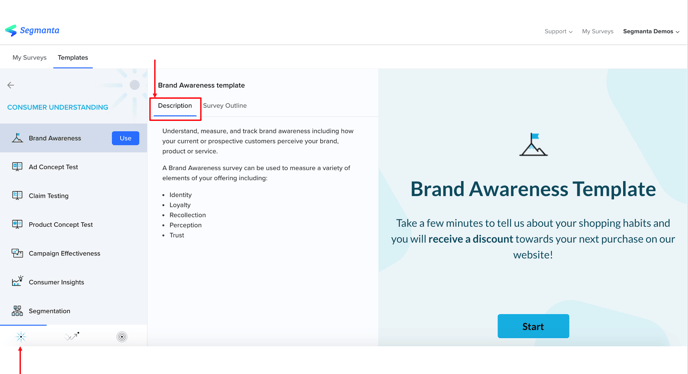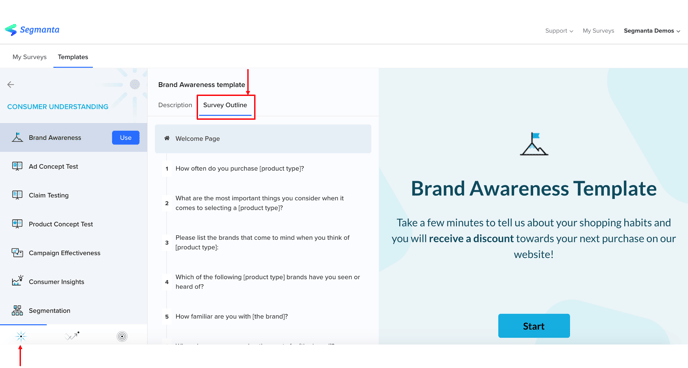 Once you select the desired survey template, you will be directed to the Survey Editor where you can begin building and designing your survey.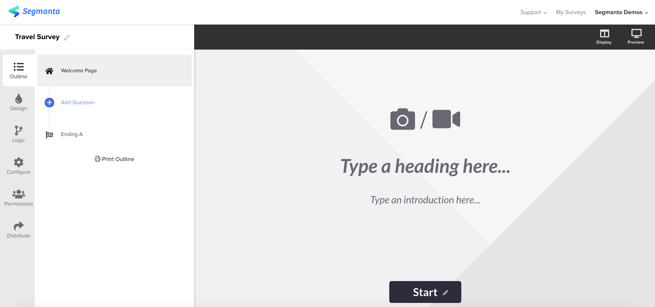 Learn how to create a survey from scratch.