Enable personalization at scale
The Facebook Custom Audience Generator integration allows you to create Custom Audiences and Lookalike seed audiences to easily, efficiently and cost-effectively enable personalization at scale.
After you have fielded a survey with a Facebook Custom Audience Generator integration enabled, you can begin creating custom audiences from the information you sent by following the steps below:
Please note: if you are uploading a file such as a list of emails or names, please make sure it matches Facebook's custom audience file structure.
1. On Facebook, visit Audiences in Ads Manager.
2. Click Create Audience and select Custom Audience.
3. Click Website Traffic.
4. After selecting Website Traffic, open the dropdown menu and select the event from the From your events section - you will be looking for the name you gave your Custom Audience Generator integration.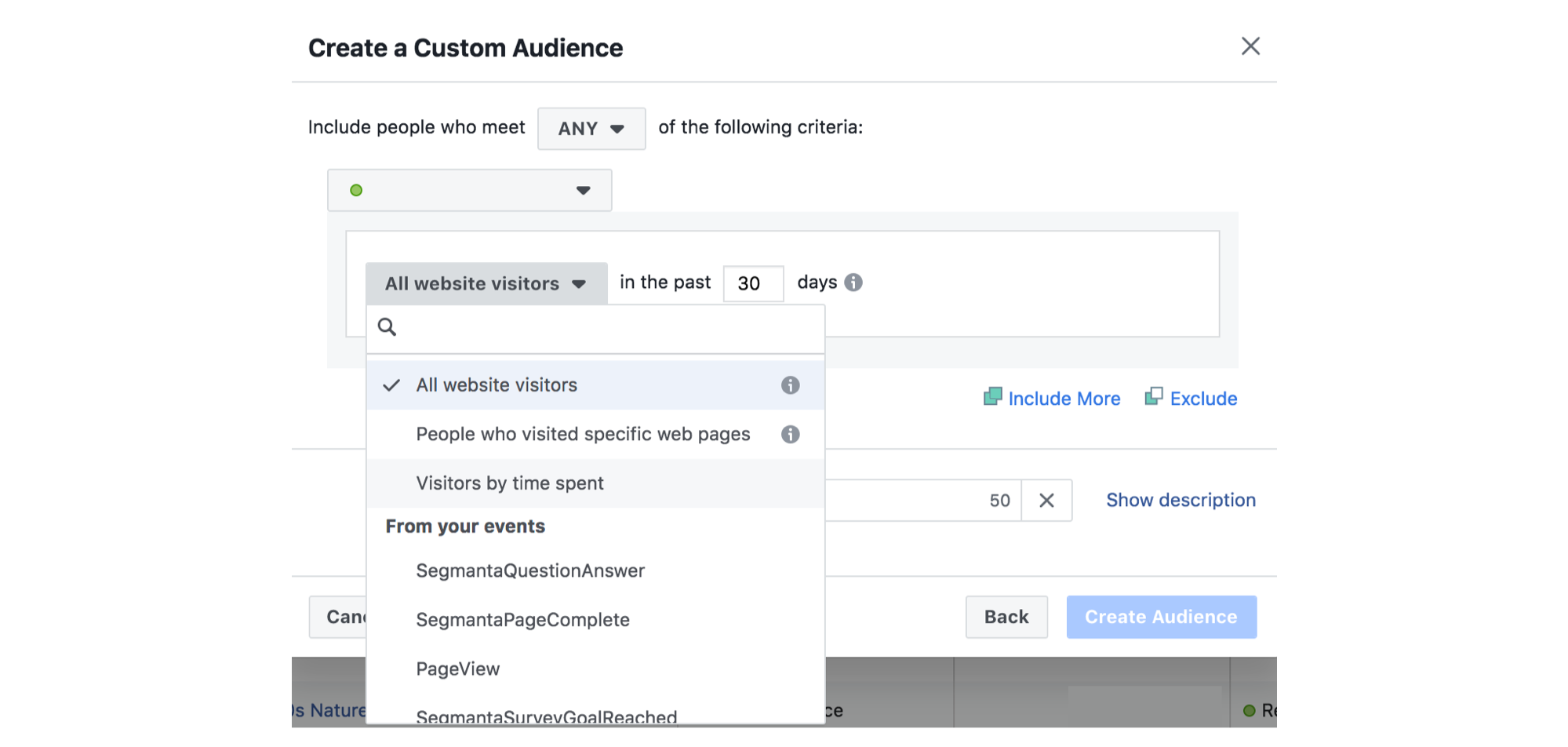 5. To refine your audience based on specific responses (labels), click Refine By.
Input the label that you used in your integration manager and click Create Audience (or refine further).
The elements you can refine your audience by are:
Survey
Page
Variant (if one of your survey pages has variants turned on)
Question ( sub-questions on question group pages)
Subject (for example the subjects, or sub-questions on a choice grid page)
Item (an answer choice)
Ending (ending page)
Link_button (ending page link button)
7. Define the number of days you want people to remain in your audience after they triggered the event in your survey.
8. Give your audience a name and then click Create Audience.
For more information on custom audiences, follow the instructions provided by Facebook .