Deleting a survey
Delete an undesired question from your survey
If you decided that you no longer have use for a specific survey, survey creators can delete surveys from their Segmanta Dashboard by following the steps below:
1. Go to your Segmanta dashboard.
2. Click the options menu under the More tab.
3. Select Delete.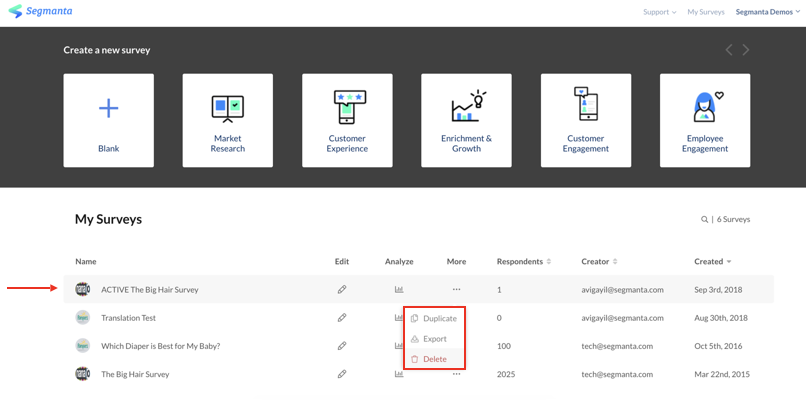 4. After reading the warning message, click Yes, delete.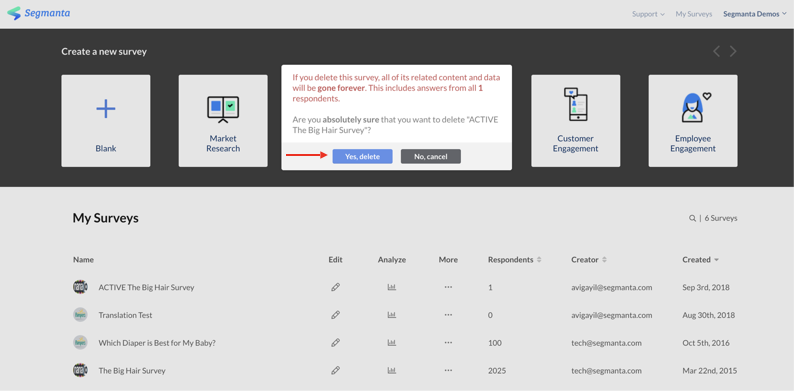 Please note: Deleting a survey deletes all data associated to the survey and this action cannot be undone. We recommend never to delete a survey unless you are 100% sure that you no longer want to access anything in the editor or analytics dashboard of that survey.