Design Themes
Apply a pre-set or previously used theme to your survey design
Customize your survey design with a pre-defined theme or use one of the recent themes you created yourself. To select a survey theme, go to the Survey Editor and click on Design.
All Themes
Select one of the many default themes to match your survey category or desired design aesthetic. Choose from two types of themes:
Color. Select from a variety of color schemes.
Visual. Select from a variety of engaging themes for different types of surveys.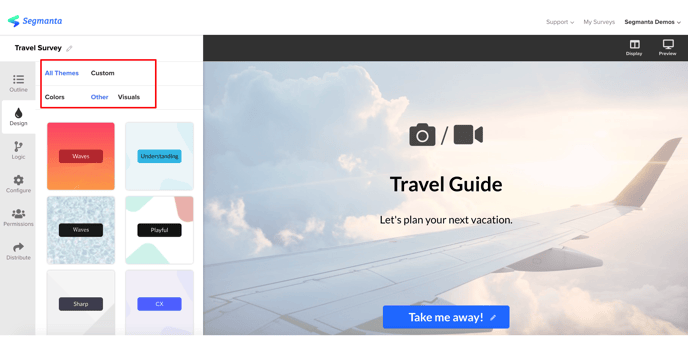 My Themes
View recently used survey themes and apply them to your current survey.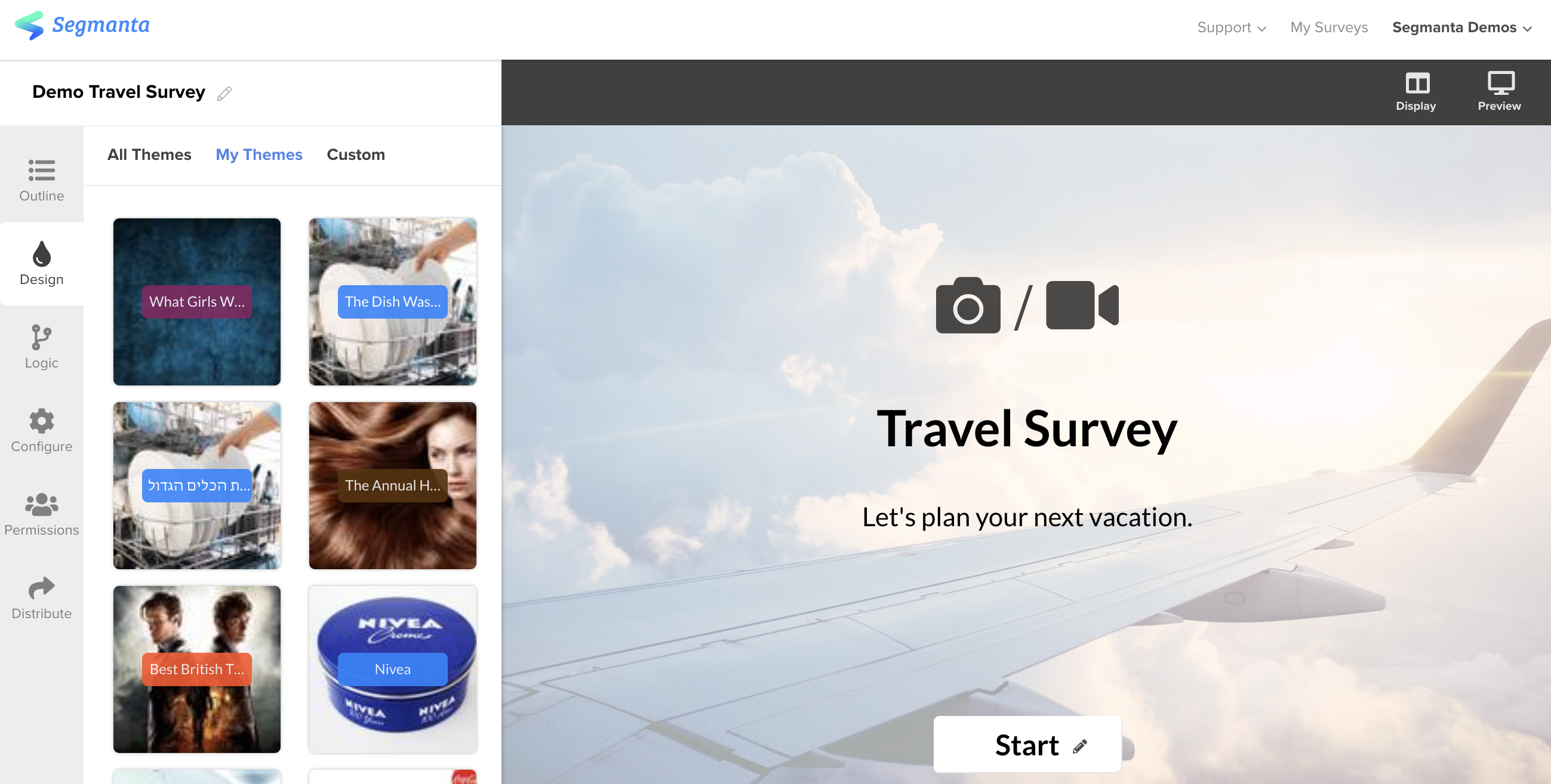 Learn how to customize your design settings.