Distribute Settings
Customize your Distribute survey settings
The Settings tab in Distribute contains the following that allow you to further customize your survey settings:
Status. Select to activate, close, or schedule your survey.
Kiosk Mode. Allow retaking of your survey multiple times from the same device.
Reset survey interval (in days). Allow the same respondent to retake your survey as a new response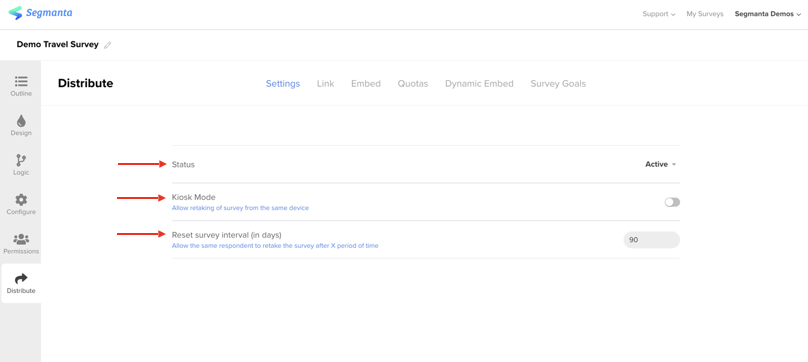 Learn how to change the status of your survey.