Distributing Your Live Survey URL
The simplest way to direct respondents to your survey
Once you have finished creating your survey and finalizing the design, you can move onto the final step: distributing your live Survey Link. The simplest way to direct respondents to your survey is by sharing the live survey URL.
To share your live survey link with your audience and begin collecting survey responses, follow the steps below:
Go to the Survey Editor and click on Distribute.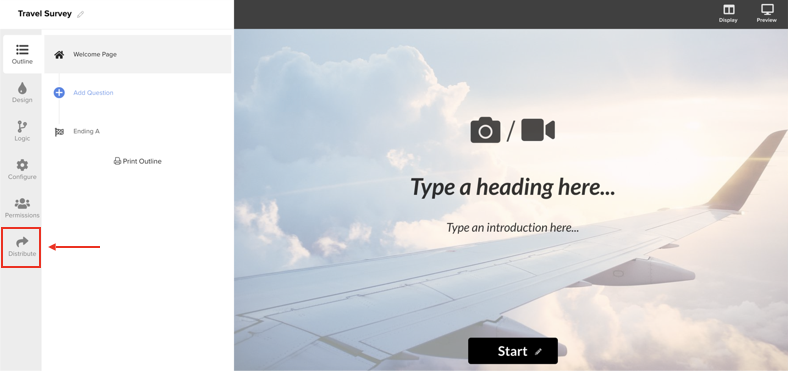 2. Click Copy to retrieve the live Survey Link.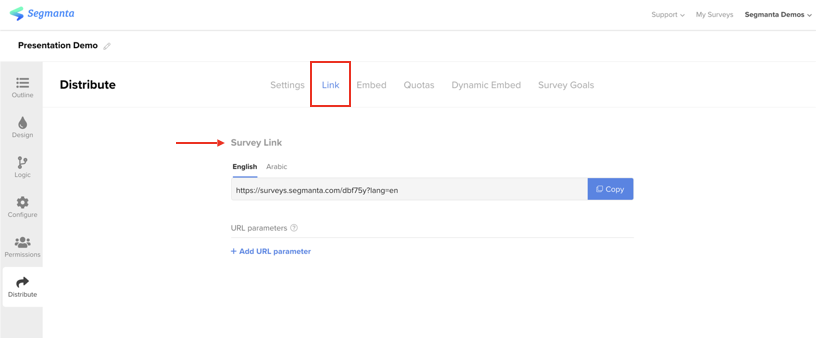 Learn additional ways to distribute your survey .