Editing a Survey's Design
Change the background image, survey colors, and survey theme
There are many ways to customize your survey to give it a unique look and feel that matches your brand.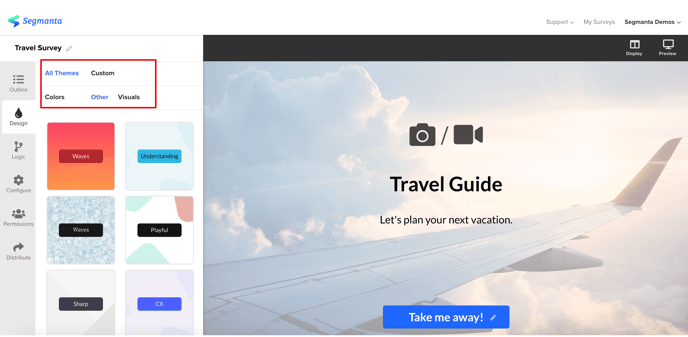 To change these settings, go to the Survey Editor and click on Design.
All Themes: Select one of the many preset themes to match your survey category or desired design aesthetic.
My Themes: Here, you will see a list of all of your recent survey themes.
Custom: Once you save a theme, you will be able to further customize your survey with your own background image and colors. Click here to learn more about the survey design's custom settings.

Learn how to set survey logic rules to help your survey flow efficiently.