Embedding a Survey on a Website
Use an embed code to include in your website's HTML
If you would like your survey to appear directly on your website, you can do so by placing an embed code in your website's HTML.
Adjust the Embed settings to your desired survey display type and widget size.
Use the Preview button to see what your survey will look like with the settings you have applied.
To embed a survey on a website, follow the steps below:
1. Go to the Survey Editor and click on Distribute.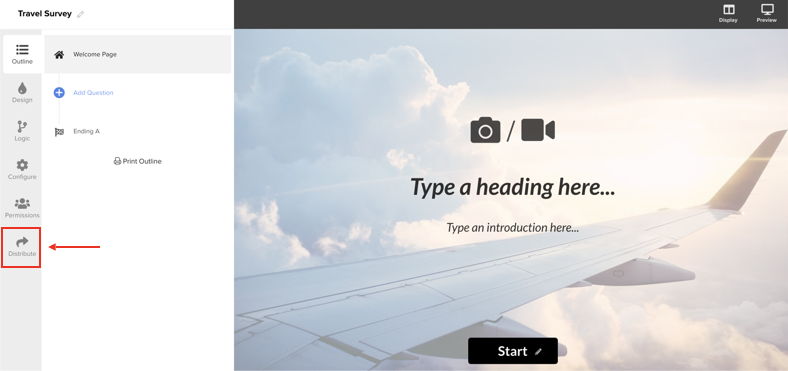 2. Select Embed from the top toolbar.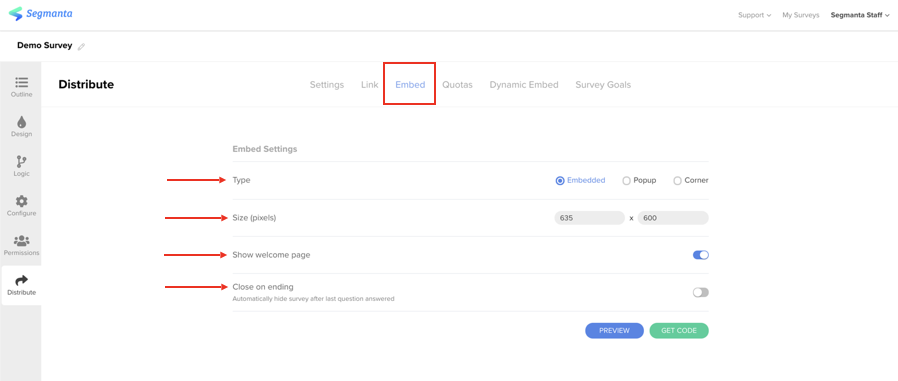 3. Click the Grab Code button after you have defined the desired embed settings.
Copy the first HTML code and paste it after the opening <body> tag of your page.
Then, copy the second code and paste it where you want your widget to appear on the page.
To learn how to set up and apply survey quota/s, click here.