Enforce EU Consent Setting
Show EU cookie consent settings on a survey, regardless of your respondent's actual geolocation
The Enforce EU Consent setting enables you to enforce GDPR-compliant cookie consent settings to all respondents of your survey, even if they are located outside of the EU.
To enable the Enforce EU Consent Setting to your survey, follow the steps below:
1. Navigate to the Configure > Data Privacy tab of your survey editor.
2. Toggle on the Cookie Consent Banner, then toggle on the Enforce EU consent.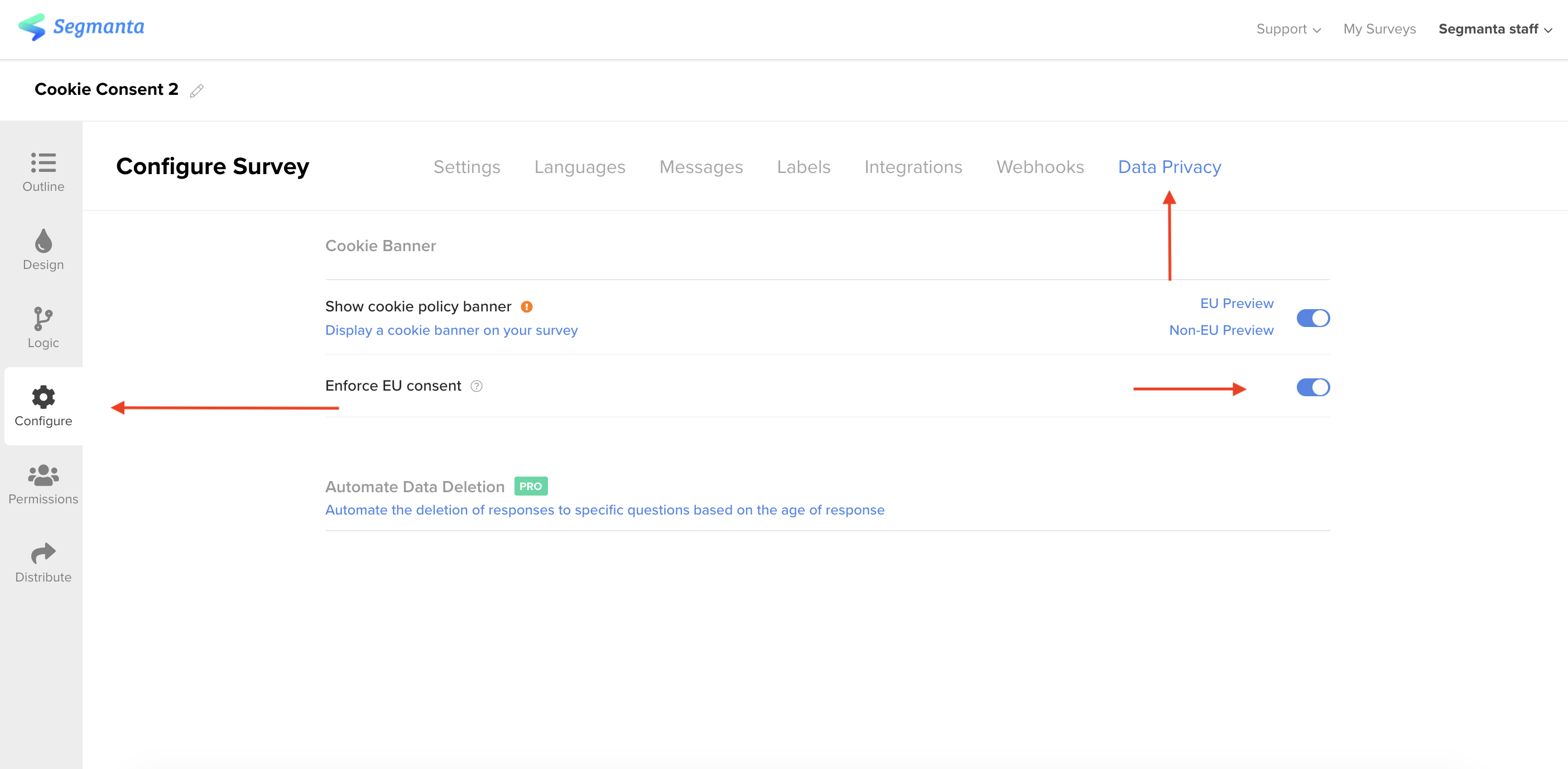 How will this affect my surveys?
For surveys utilizing Segmanta's built-in cookie banner, toggling this setting on will display the EU cookie consent banner to all survey respondents, regardless of their actual geolocation.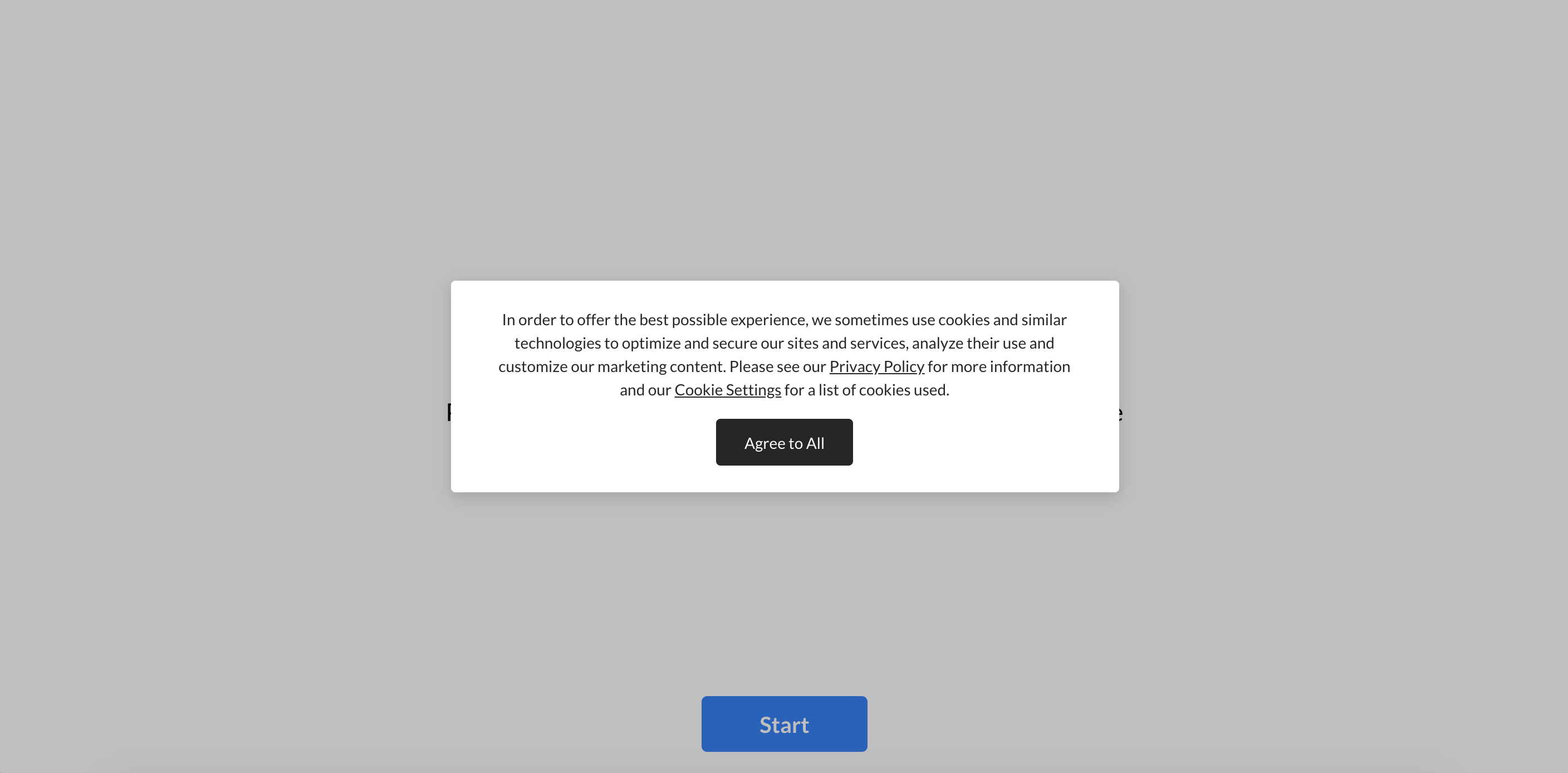 For surveys in which external cookie consent fields are being passed as URL parameters, toggling on this setting and passing all EU Cookie categorization parameters to the survey with values 0 or 1, will reflect these GDPR-based preferences in the respondent's survey experience.
As a reminder, these EU cookie categorization parameters are:
Functional: '_sfcc'
Performance: '_spcc'
Marketing: '_smcc'
Learn more about inserting a cookie consent banner or passing cookie consent parameters into your survey.