Exporting, Sharing and Managing Survey Results
Exporting Segmented Results
Export segmented results to excel
If you would like to export pre-filtered data or have created a segment on your analytics dashboard and would like to download the segmented survey results to an Excel file, navigate to the question view on your survey's analytics dashboard and follow the steps below:
1. Create the desired Segments.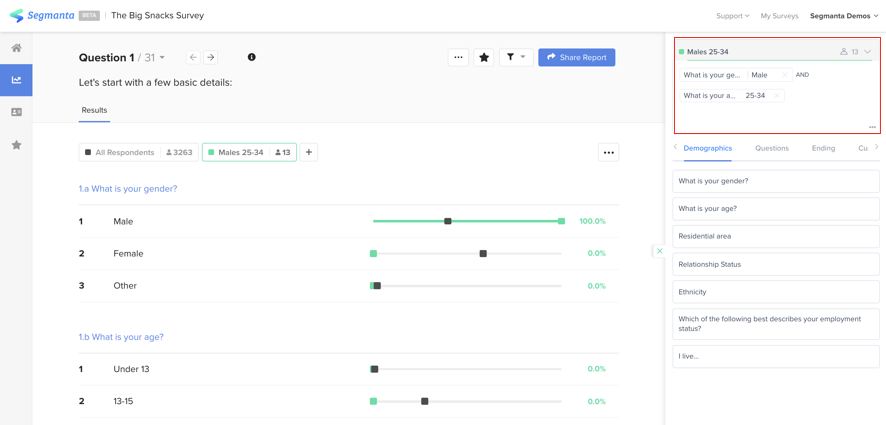 2. Click on the Export icon located on the top right toolbar.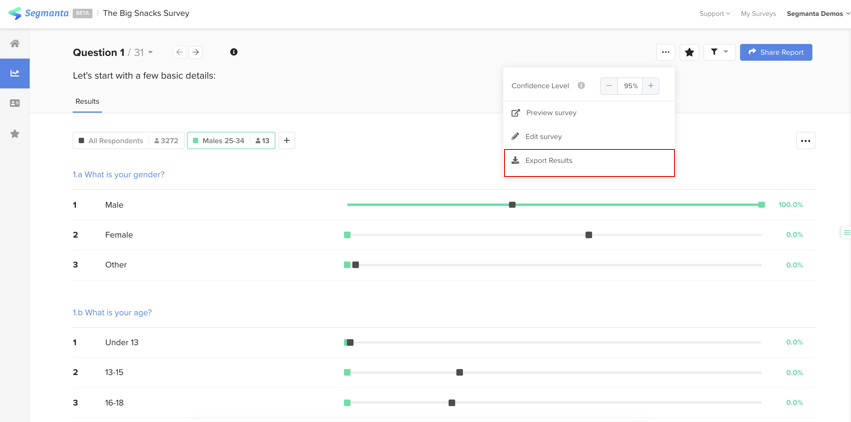 3. Select the Export Type and click Export.

You will receive an email with the exported data file with the segmented results.
The first tab will display all respondents who answered the question you are currently viewing. The second tab will include the segmented survey results.
Additional tabs for each segment with one tab for each segment that you have created on the dashboard.


Learn how to delete a single or multiple responses to a survey.