Exporting, Sharing and Managing Survey Results
Exporting Table View to Excel
Export your survey results from the table view to Excel
If you would like to export a table of data for a specific survey question as an Excel file, you can export the question results directly using the table view feature. This feature allows you to export the data as it appears in the table view, in a fast and easy way just as you viewed it.
Question types you can use for this export type:
Multi-choice
Open-Ended - Word Frequency
Choice Grid, per subject
Question Group
Image Choice
Rating
Opinion Scale
Demographics
NPS
List
Steps to export your data from table view:
1. Navigate from the Results Overview to the Question View.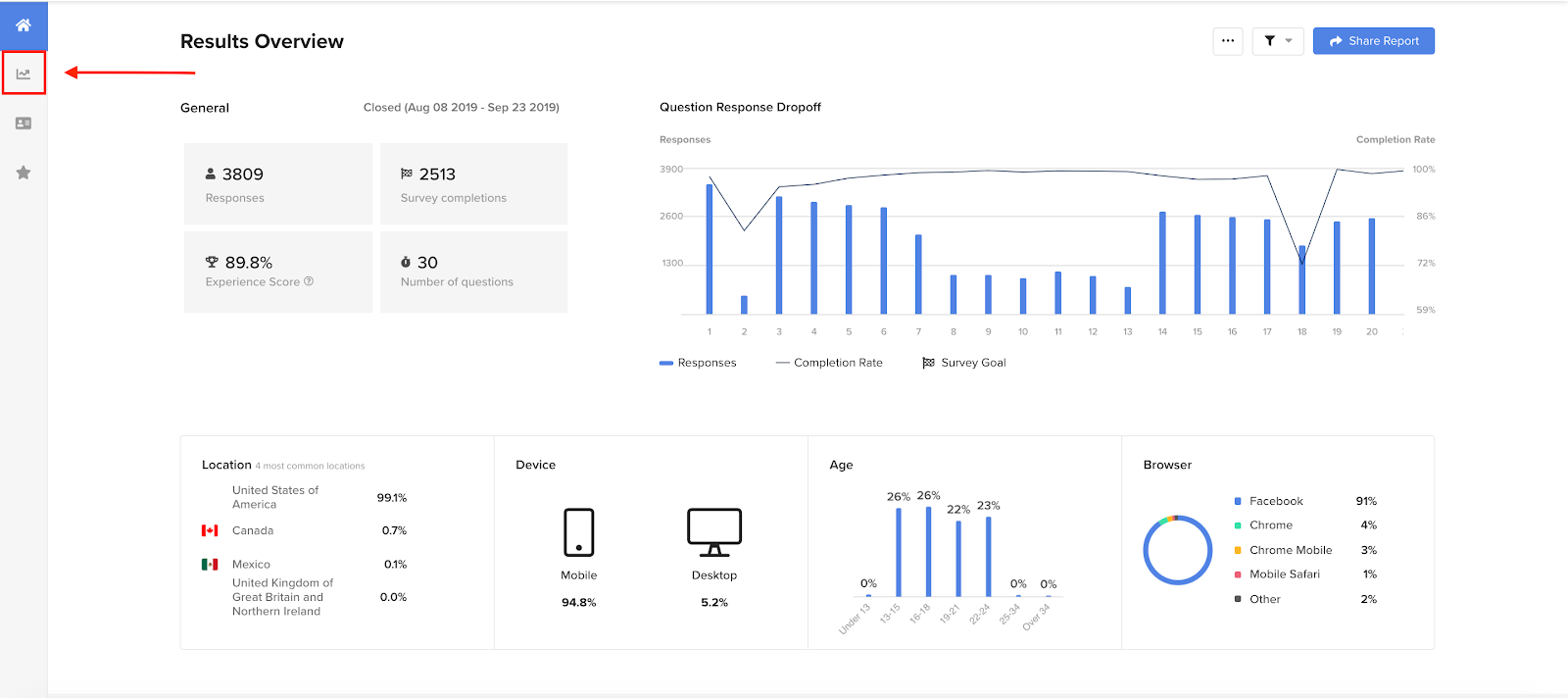 2. Change to Table View

3. Choose Question Menu

4. Click Export as Excel

Expert tip! You can also use this export type when using the Relate tab to see the relationship between question results.
Please note: The file will download directly to your PC and you will not receive an email notifying the export.
Learn how to export survey results