Integrate your Segmanta account with your Google Tag Manager account to enable easy integration of custom pixels and scripts.
Google Tag Manager (GTM) is a tag management system that allows you to quickly and easily update and manage tags and code snippets on your website or mobile apps, or, in this case, your Segmanta survey
You can integrate your Google Tag Manager container ID with an individual survey or to your account which will enable easily adding your container ID to all future surveys.
1. Navigate to your Account Settings.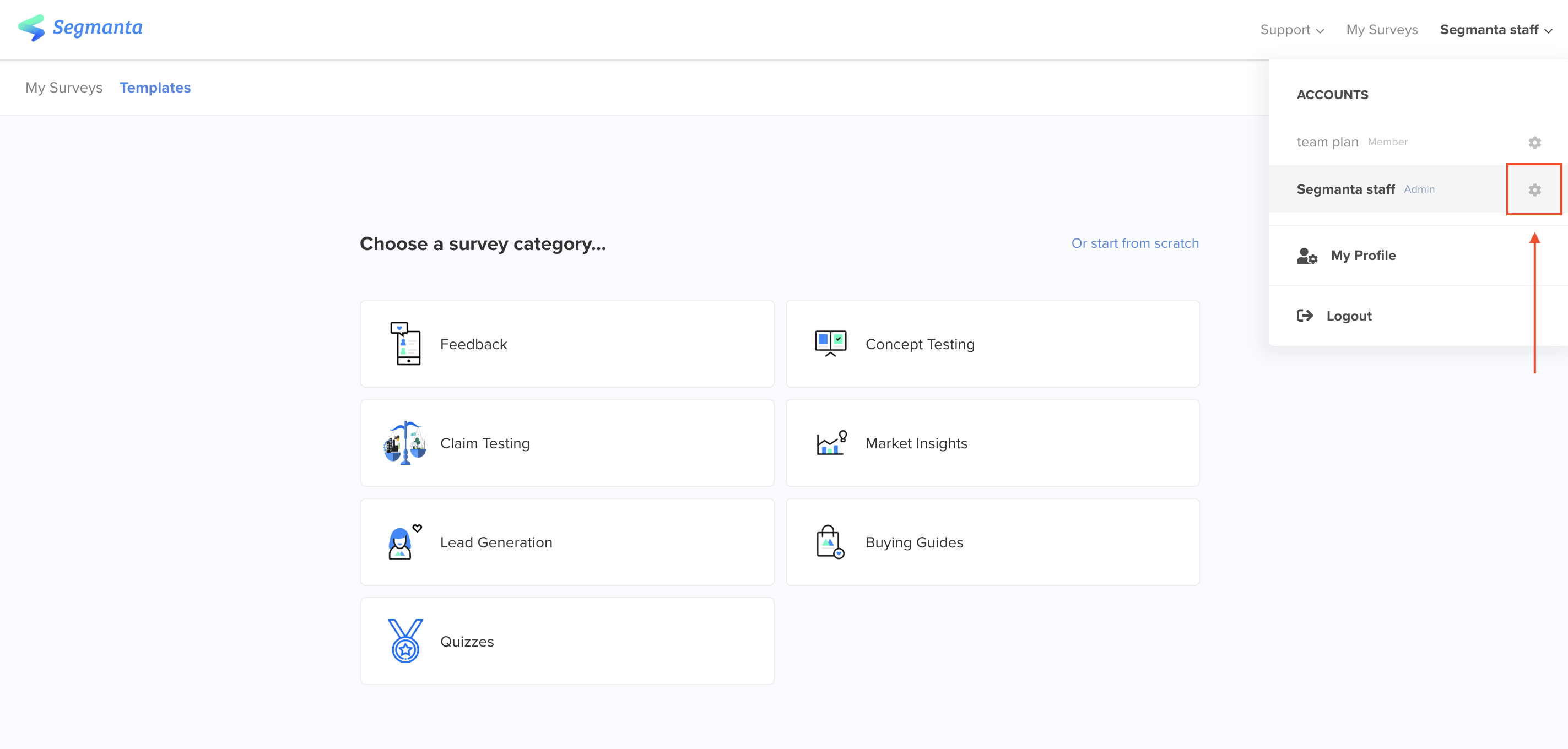 2. Click the Update button next to the Google Tag Manager Container ID line.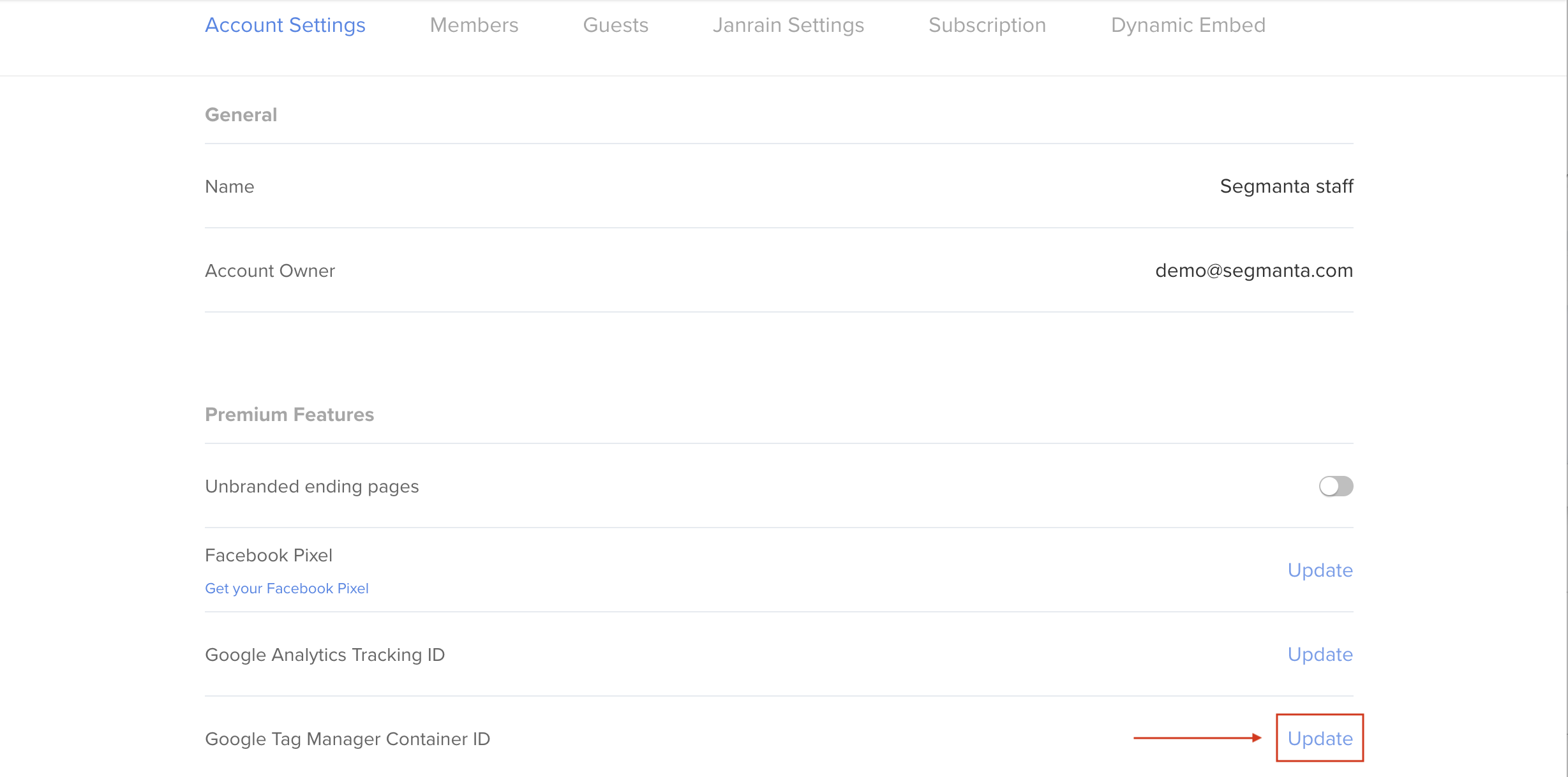 3. Paste your GTM Container ID into the Container ID field and click Save. Your container ID should be formatted as GTM-XXXXX
Please note, you will still need to visit each individual survey to enable the integration on the survey level. However, after the account level integration your Container ID will automatically be copied to each future survey.
Your Container ID will only be applied to future integrations. To update your Container ID on pre-existing integrations, visit the relevant survey editor/s and edit the tracking ID on the integrations individually.
Google Tag Manager is available under Advanced & Enterprise plans only. For more information send us an email.
By setting up a GTM integration, you are responsible for any data passed to Google Tag Manager or any applications integrated via GTM.