Integrate a survey with your Google Tag Manager account to enable easy integration of custom pixels and scripts.
Google Tag Manager (GTM) is a tag management system that allows you to quickly and easily update and manage tags and code snippets on your website or mobile apps, or, in this case, your Segmanta surveys.
Integrating a Segmanta Survey With Google Tag Manager
1. Navigate to the Integrations tab under the Configure menu in the survey editor of the survey you would like to integrate with Google Tag Manager.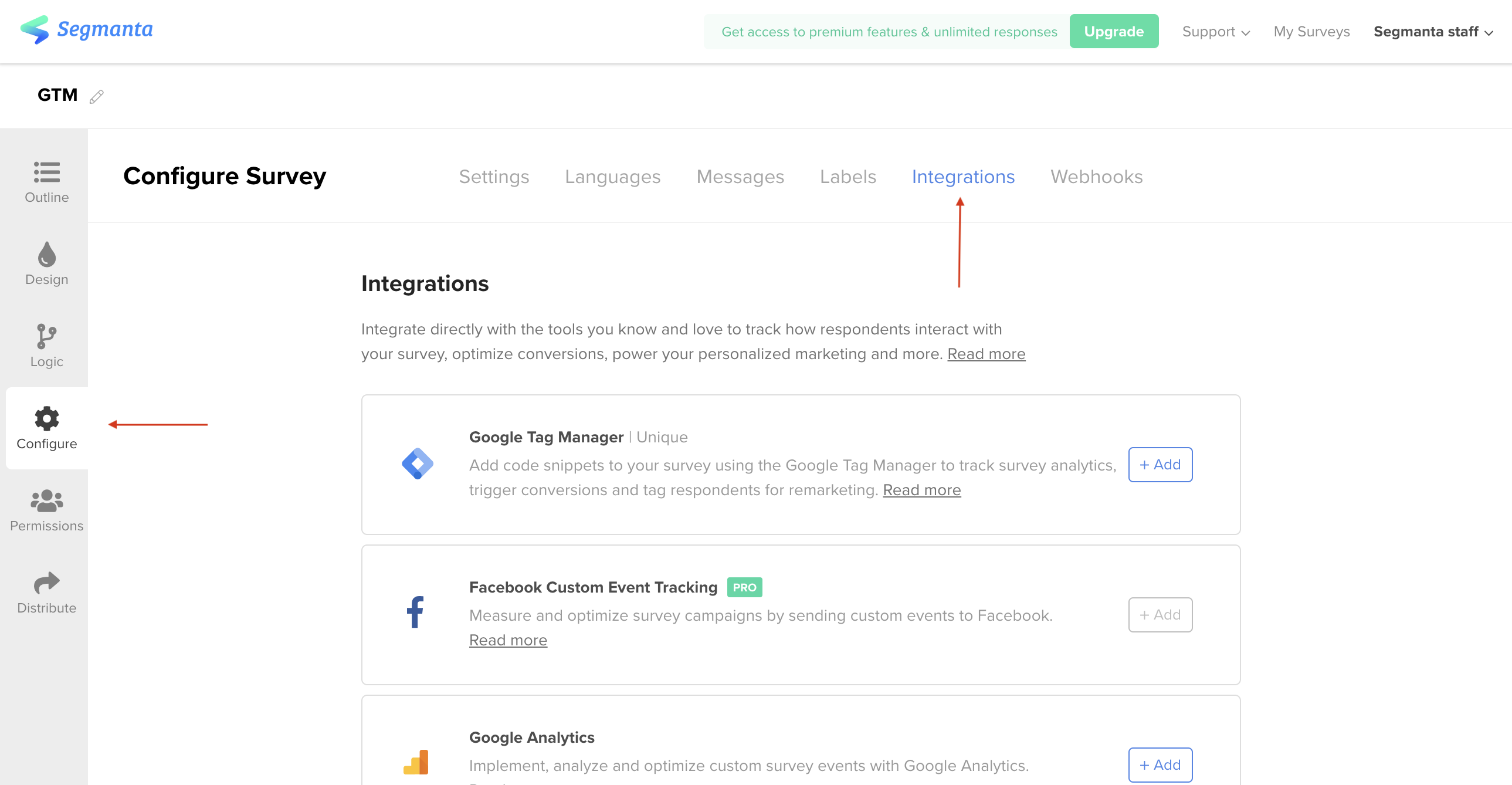 2. Click Add on the Google Tag Manager integration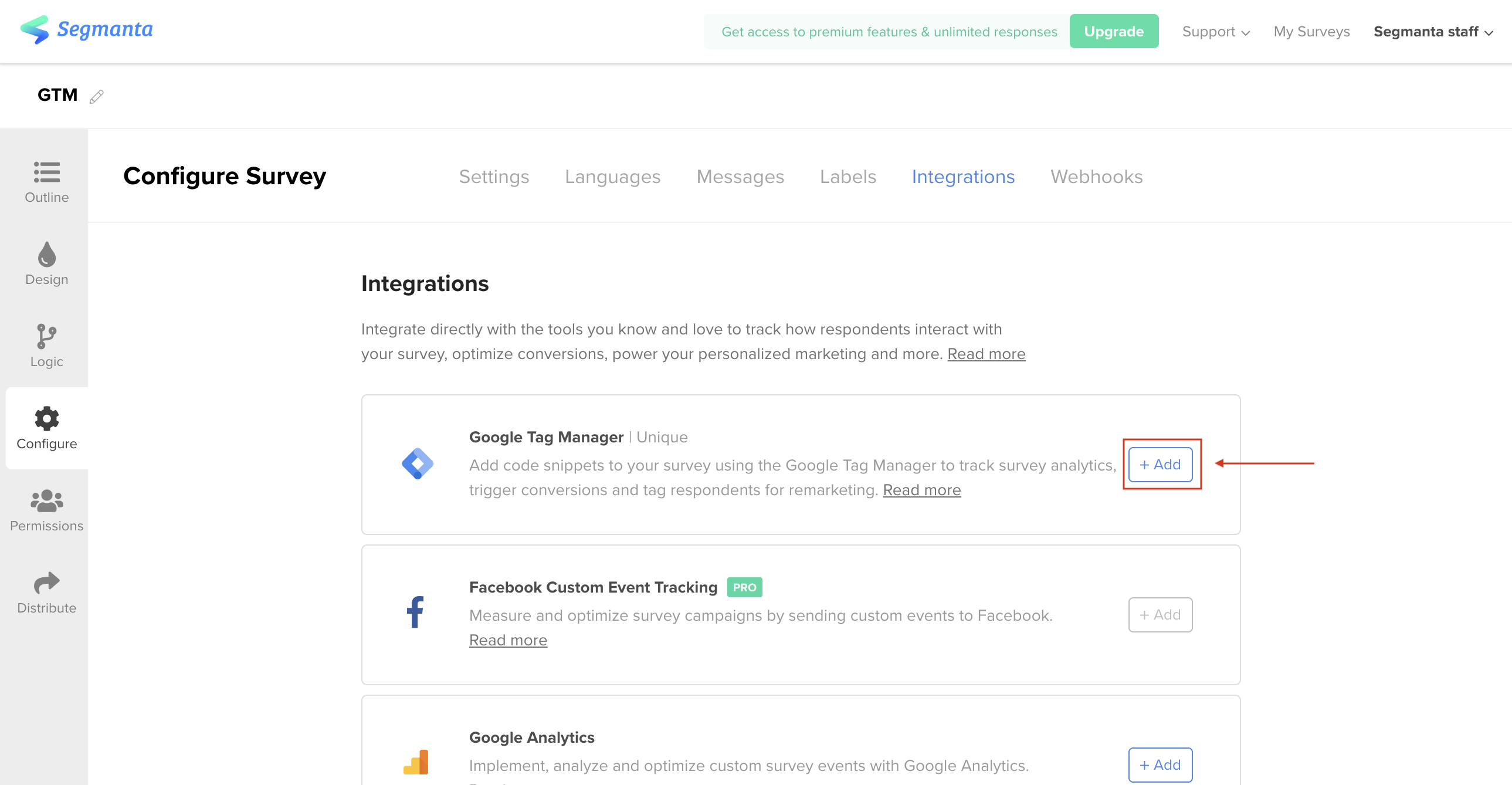 3. Visit your Google Tag Manager account and copy your Google Tag Manager Container ID
4. Paste the Container ID in the field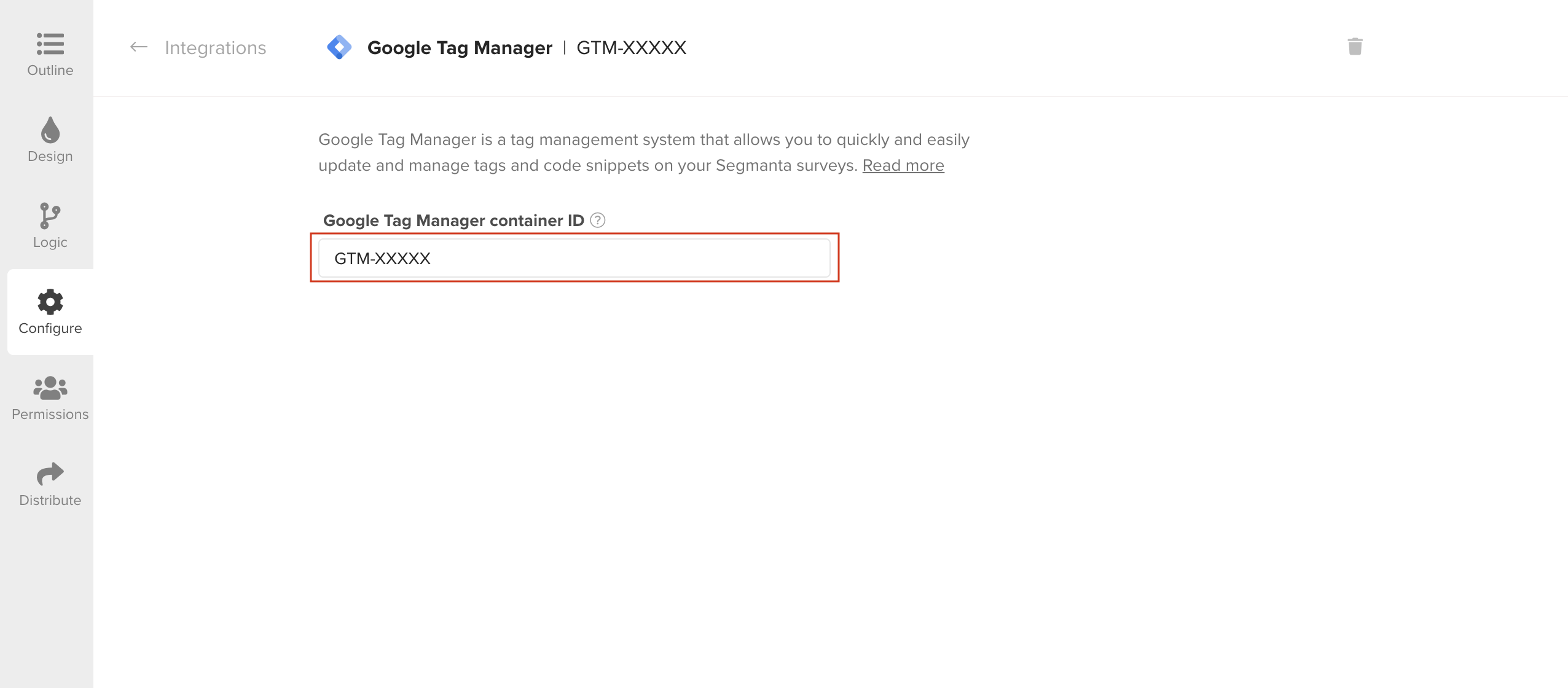 You will now be able to add scripts and events to the survey using your Google Tag Manager dashboard.
Expert Tip! You can also add a GTM Container ID on the account level to streamline your survey level integrations.

Learn how to label question and answer pages to pass information to Google Tag Manager.
Google Tag Manager is available under Advanced & Enterprise plans only. For more information send us an email.