How to Access Account Information
Adjust your account settings, members, guests, and subscription information
To access or make changes to your account information, open your Segmanta Dashboard and follow the steps below:
1. Navigate to the top right corner and click on the Account drop down menu.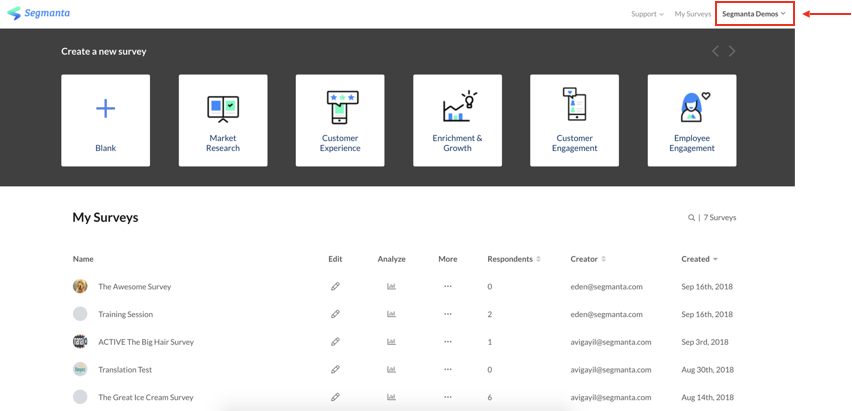 2. Select an account and click on the Settings icon to view your account details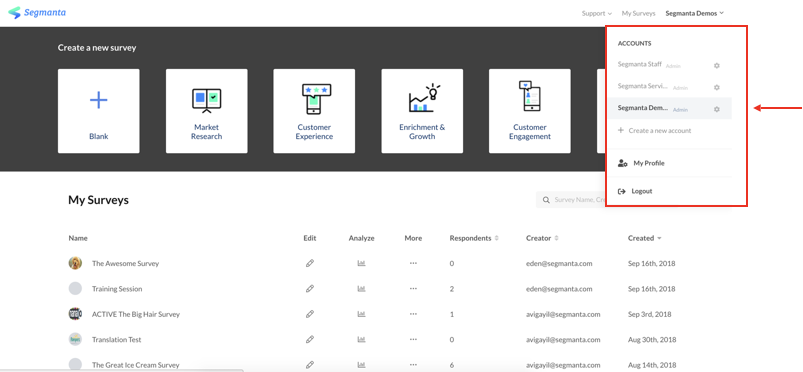 3. Here, you can select from the top toolbar and adjust your account settings.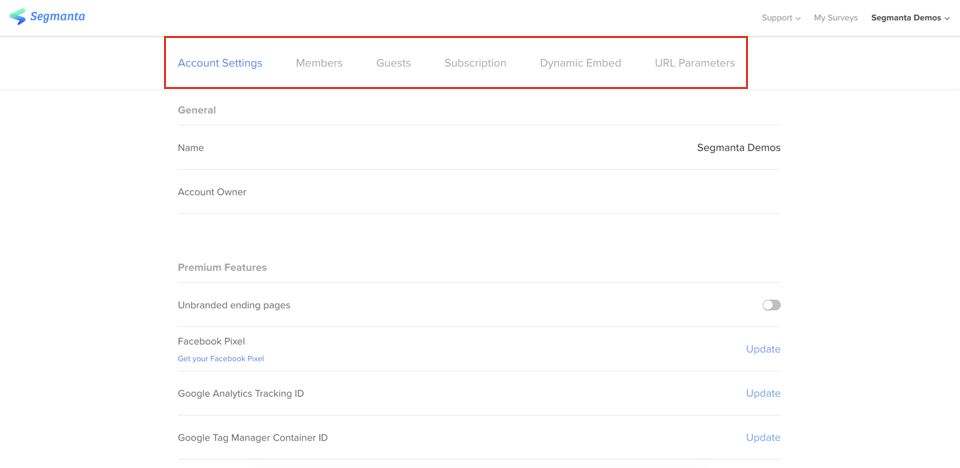 To learn about the individual tabs on the top toolbar along with their respective settings, click here .