Dynamic Embed & Website Surveys
Integrating Segmanta's Dynamic Embed Tag on Your Website
Integrate a Dynamic Embed tag in your website to begin triggering website survey scenarios
The Dynamic Embed Tag allows you to integrate the tag in your website to begin triggering website survey scenarios.
To learn how to integrate the tag on your website, follow the steps below:
1. Go to your Account Settings via the main menu.
2. Navigate to the Dynamic Embed tab.

3. Choose a Domain/s associated with your account and click on the Get Code icon.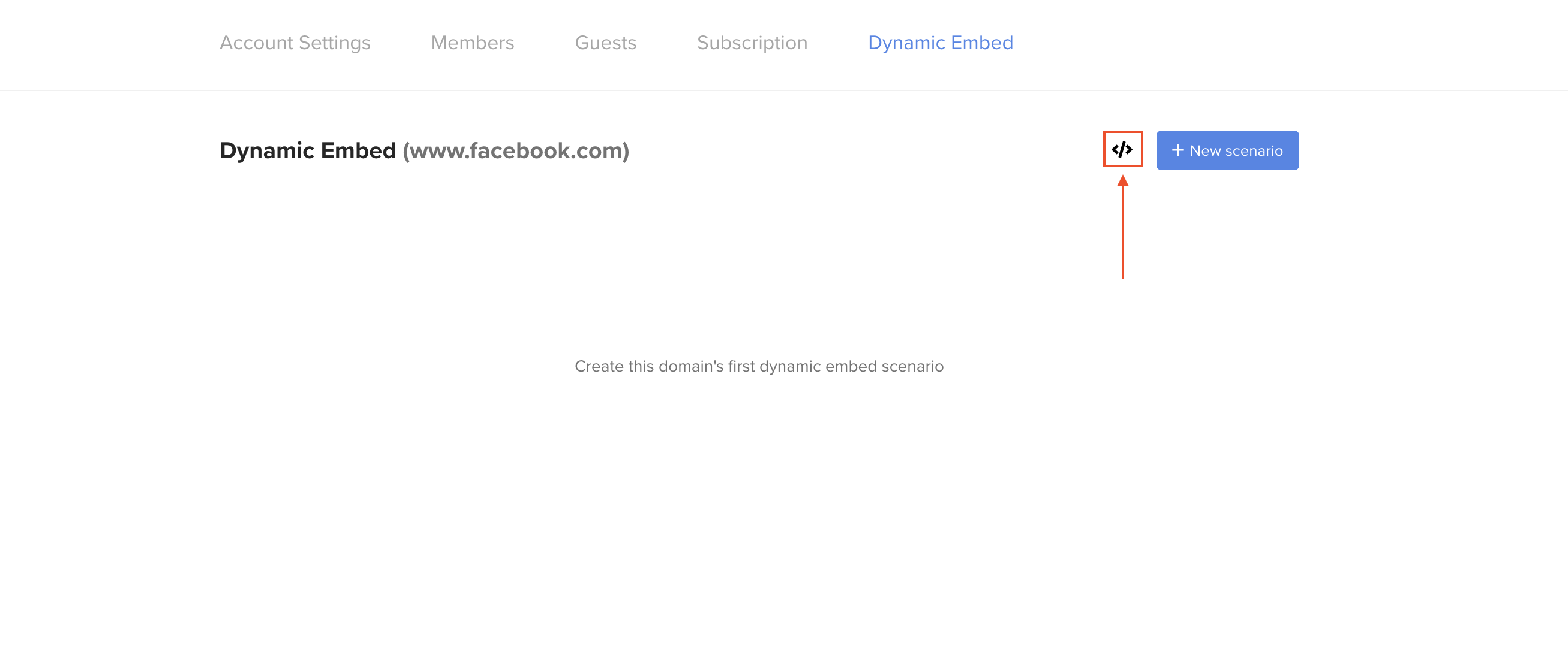 4. Copy the Dynamic Embed code in the dialog box to your clipboard.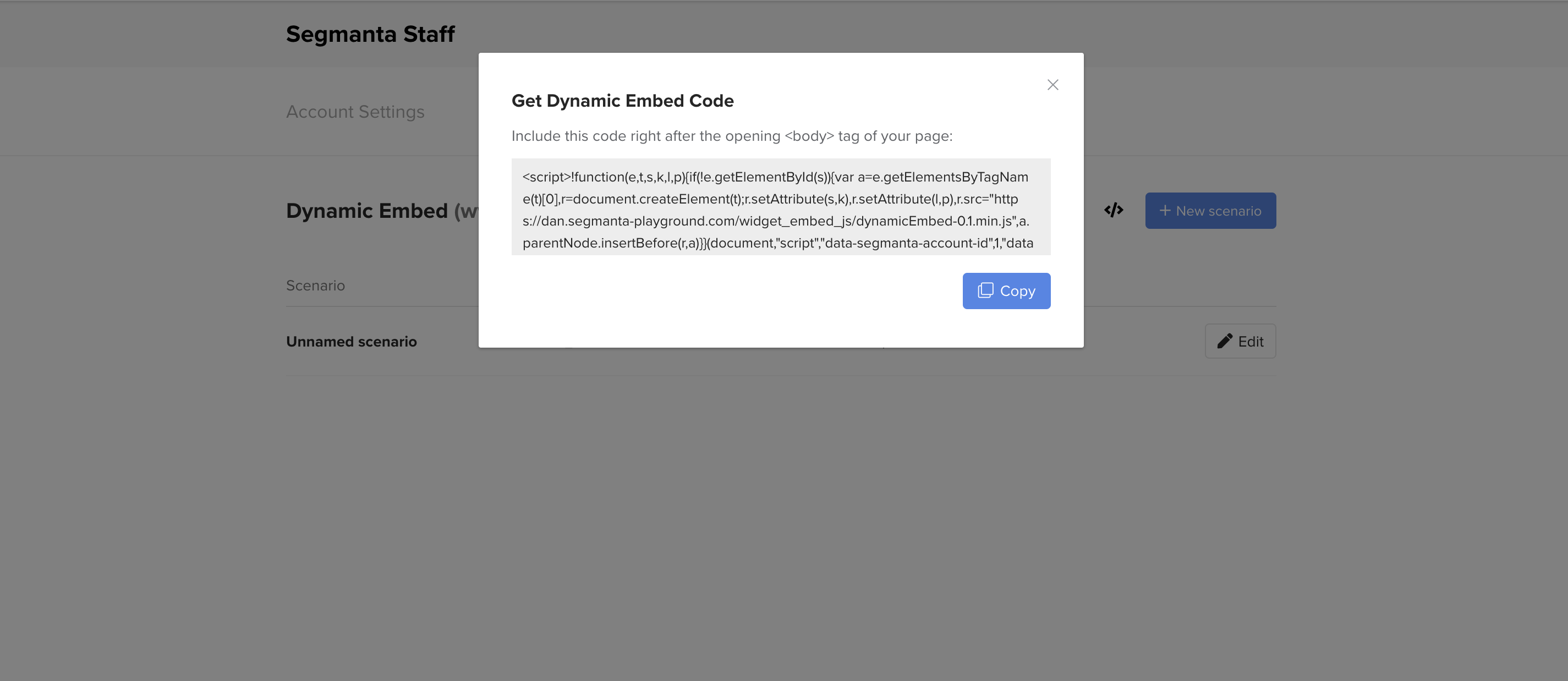 5. Paste this code directly after the opening <body> tag across your website.

Expert Tip! The dynamic embed code can be implemented using Google Tag Manager as well as directly in your website code.


Now let's learn how to set up dynamic embed scenarios .