Target website visitors with the optimal survey at the optimal time
Segmanta's Dynamic Embed tool is a comprehensive website survey solution that empowers you with the ability to target website visitors with contextual surveys anywhere on your website. Collect relevant, in-the-moment insights from website visitors, all without the help of developers or IT.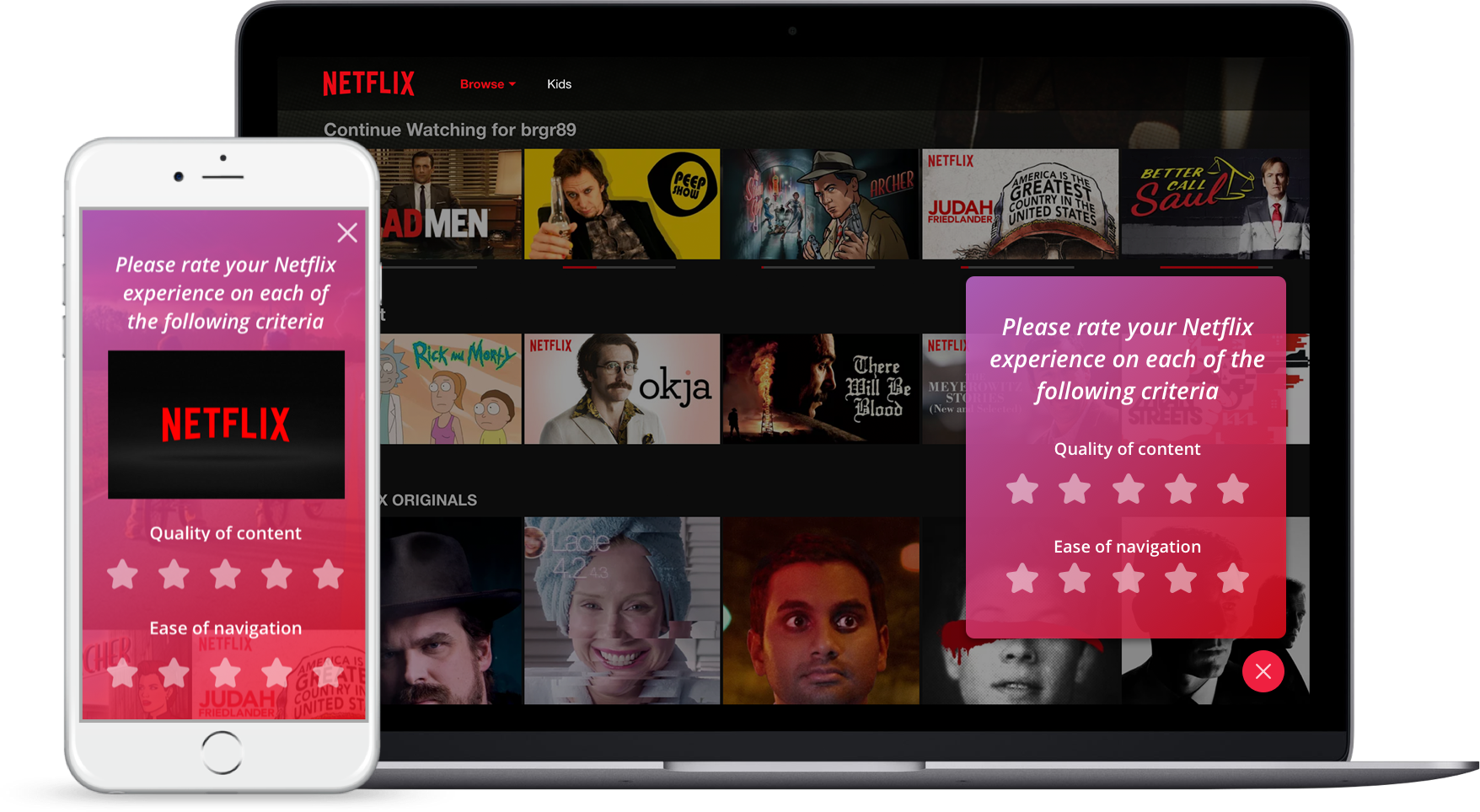 Dynamically embedded website surveys can be used to instantly transform website traffic into actionable insights. Using website surveys, you can:
Optimize your conversion funnel, content, brand and inventory based on timely, relevant feedback from your visitors.
Measure and track changes in NPS, website satisfaction, and opinion trends over time.
Capture new, pre-enriched leads and increase user engagement rate and conversions with personalized buying guide surveys.
Identify the "why" behind user intent and assess if the user's objectives were accomplished.
Collect data on user preferences and consumer opinions.
Benchmark your brand.
Segmanta's dynamic embed tool allows you to display surveys on your website based on triggers such as page viewed, time on site, exit intent and more as well as define the look & feel of your website surveys.
Once a single code is implemented by your webmaster, developer or anyone who manages your Google Tag Manager, there are no further developer or technical skills required to implement or manage dynamic embed survey scenarios.

Get started with SWIS by contacting team@segmanta.com or your customer success manager.
Already have a dynamic embed account? Learn how about the dynamic embed components or get started on creating dynamic embed scenarios .