Introduction to the Integration Manager
Integrate directly with the tools you know and love
Segmanta's Integration Manager allows you to integrate directly with the tools you know and love.
Use the Integration Manager to:
Track how respondents interact with your survey
Optimize conversions
Measure campaign results
Power your personalized marketing
And so much more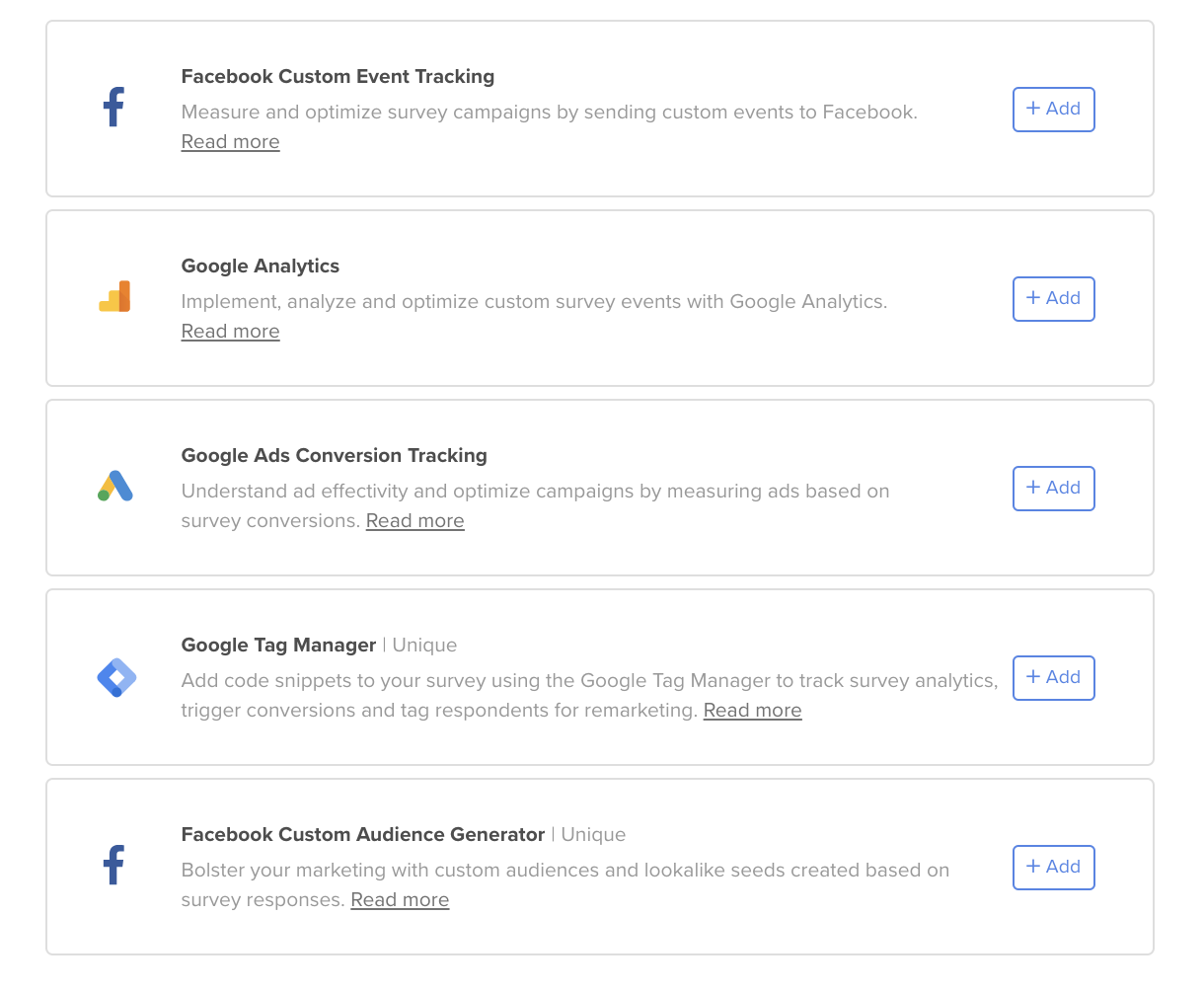 To learn how to set up and use the available integrations, click on any of the links below:
More integrations are coming soon. Missing an integration that's important to you and your team? Send us an email.