Managing a Survey's Permissions
Add new members to your surveys to collaborate on survey building and analysis
Now that you understand the different Survey Permissions that are available, you're ready to learn how to add members and guests to your surveys.

To manage survey permissions, follow the steps below:
1. Go to the Survey Editor and click on Permissions.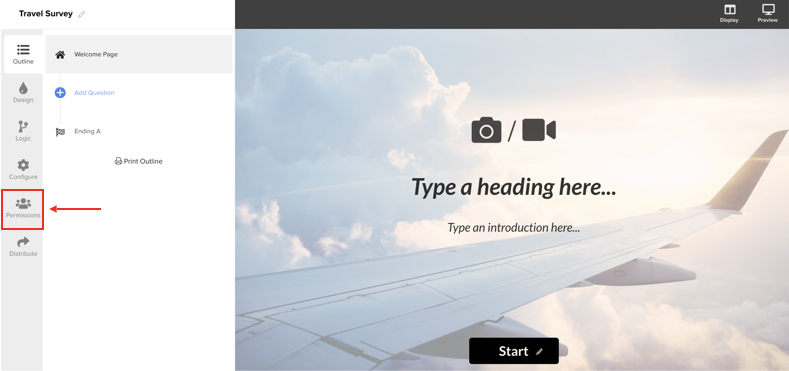 2. Navigate to the Members tab and click Add Member.

3. Select the User you would like to add from the dropdown list. The member will be notified via email.

Learn how to enable and disable survey guests.