Overview of the Survey Editor
Get a basic overview of the Survey Editor
Once you create a new survey, you will be directed to the Survey Editor which will appear on the left side of the page. From there, you can begin building your survey and managing its content.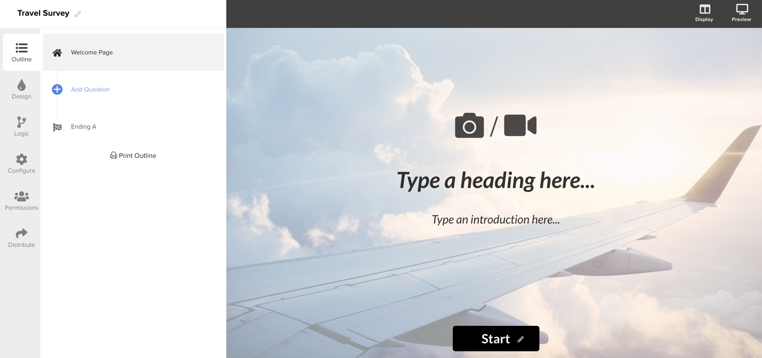 The Survey Editor includes the following tabs:
Outline. View the list of questions in your survey.
Design. Customize your survey to give it a unique look and feel that matches your brand.
Logic. Set survey logic rules as appropriate to help your survey flow efficiently.
Configure. Make changes to a survey's language, messaging, navigation, and progress indication bar.
Permissions. Add guests, admins, members, or account owners.
Distribute. Access the survey's live and preview links and embed code and add the survey's quotas.