Printing and/or Downloading Survey Questions
Print or see PDF of survey outline/questions
Print Outline allows you to either print or download your survey questions from the Survey Outline. You can also simply select to view the survey question in a PDF format.
To print and/or downloading survey questions, follow the steps below:
1. Go to the Survey Editor and click on Outline.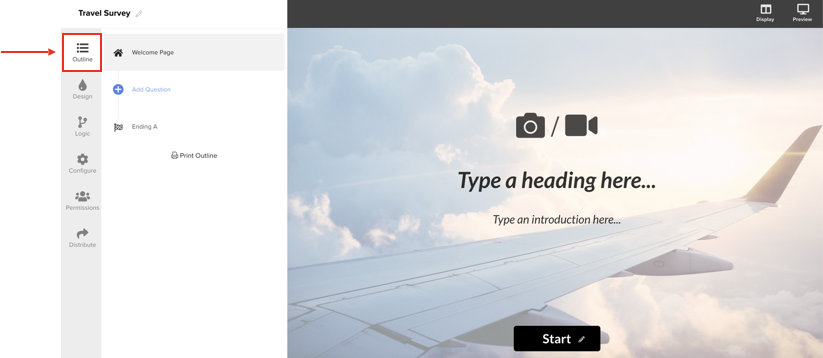 2. Scroll down to the bottom of the survey outline. Beneath the Ending Page, you will see an option to click on Print Outline.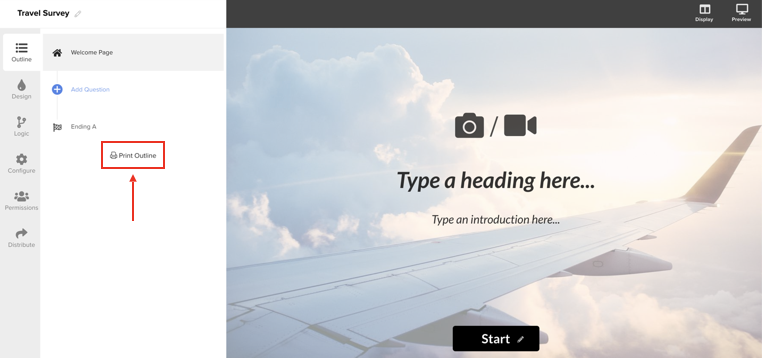 3. Select whether you would like to Print or Open PDF in Preview.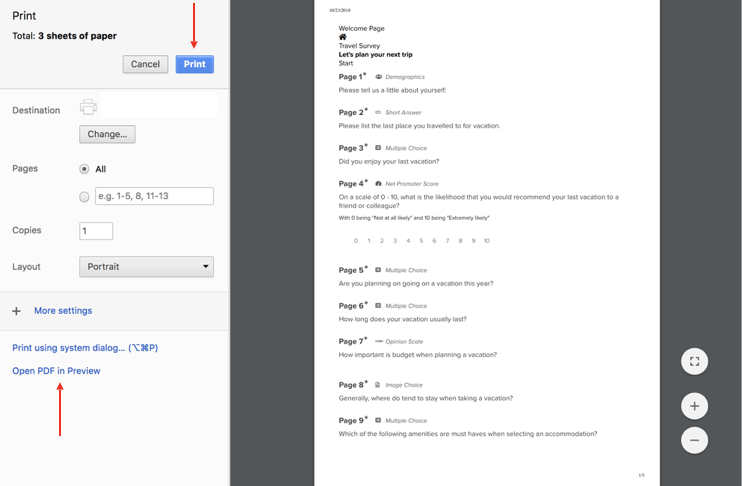 Learn how to customize your survey by changing the survey design .