Quiz Ending Pages
Display the respondent's score or outcome on the ending page
Quiz Ending Pages indicate that the respondent has completed the quiz and displays their score or outcome, depending on the quiz type you have applied.
Quizzes should include fun, detailed descriptions and images to reward respondents and make them feel that the quiz was worth their time.
The ending page displays the respondent's outcome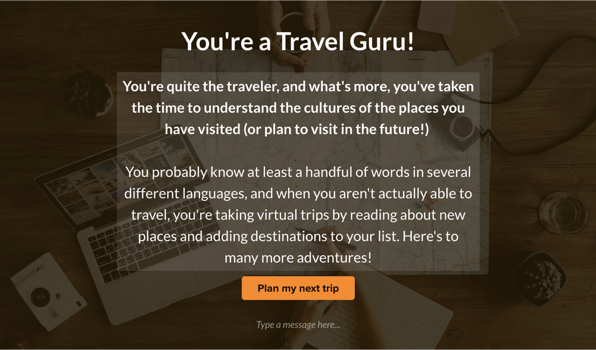 The ending page displays the percentage of questions the respondent answered correctly.