Use the Relate results feature to compare results across two questions
The Relate feature on the analytics dashboard allows you to easily view the relationship between one question's results and another (or multiple other question/s) results. The relate view is a quick and easy way to see the relationship between two questions and automatically compares the results of the question you are currently viewing to the first question of the survey.
Some examples of relate tables that might be useful:
The relationship between Q1a age & Q4 Commonly purchased brands.
The relationship between Q3 Purchase location Q9 Products purchased.
The relationship between Q1b Gender & Q7 Preferred cereal brands.
To use the Relate feature, navigate the Question View of any question and follow the steps below:
1. Go to on the Relate tab.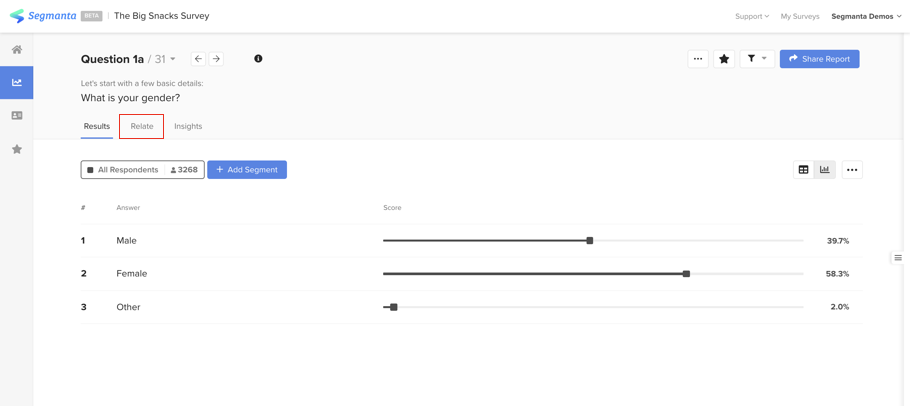 2. Click on Choose Question to select a question from drop down list that you would like to compare.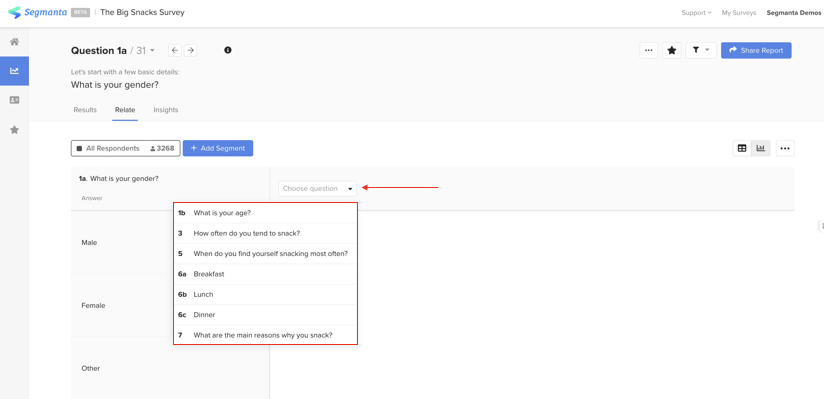 Use the dropdown question list to switch to a different question. Add as many questions to relate.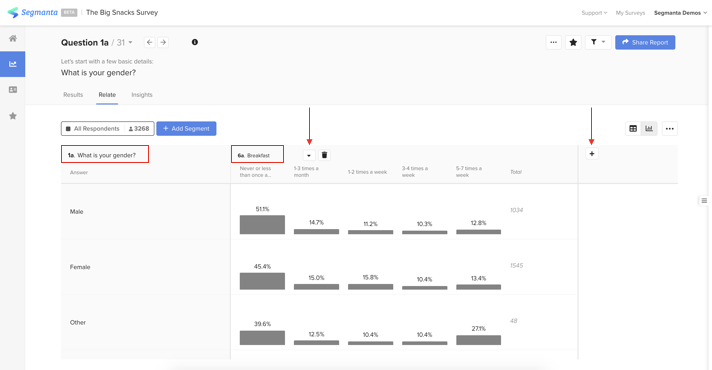 Expert Tips!
By default, segments previously created will be carried onto the relate results view.
Learn how to delete a response to a specific question.
Read about how to visually analyze survey results using Sentiment Analysis .