Visually analyze survey results based on a scoring method
Sentiment Analysis is an automated process that allows you to quickly understand open ended survey responses without any manual work.
Sentiment Analysis classifies open ended survey responses as Negative, Neutral, Positive, allowing you to gauge your respondents' opinions and emotions and quickly identify shifts in attitudes making it easier for you react quickly and adjust your business strategies in order to meet your audiences's ever changing needs.
Sentiment Analysis is supported in 9 languages: Chinese (Simplified), Chinese (Traditional), English, French, German, Italian, Japanese, Korean, Portuguese (Brazilian & Continental) and Spanish.
Please note: This feature is available for Advanced & Enterprise plans for open ended responses collected after May 02, 2019.
Chart View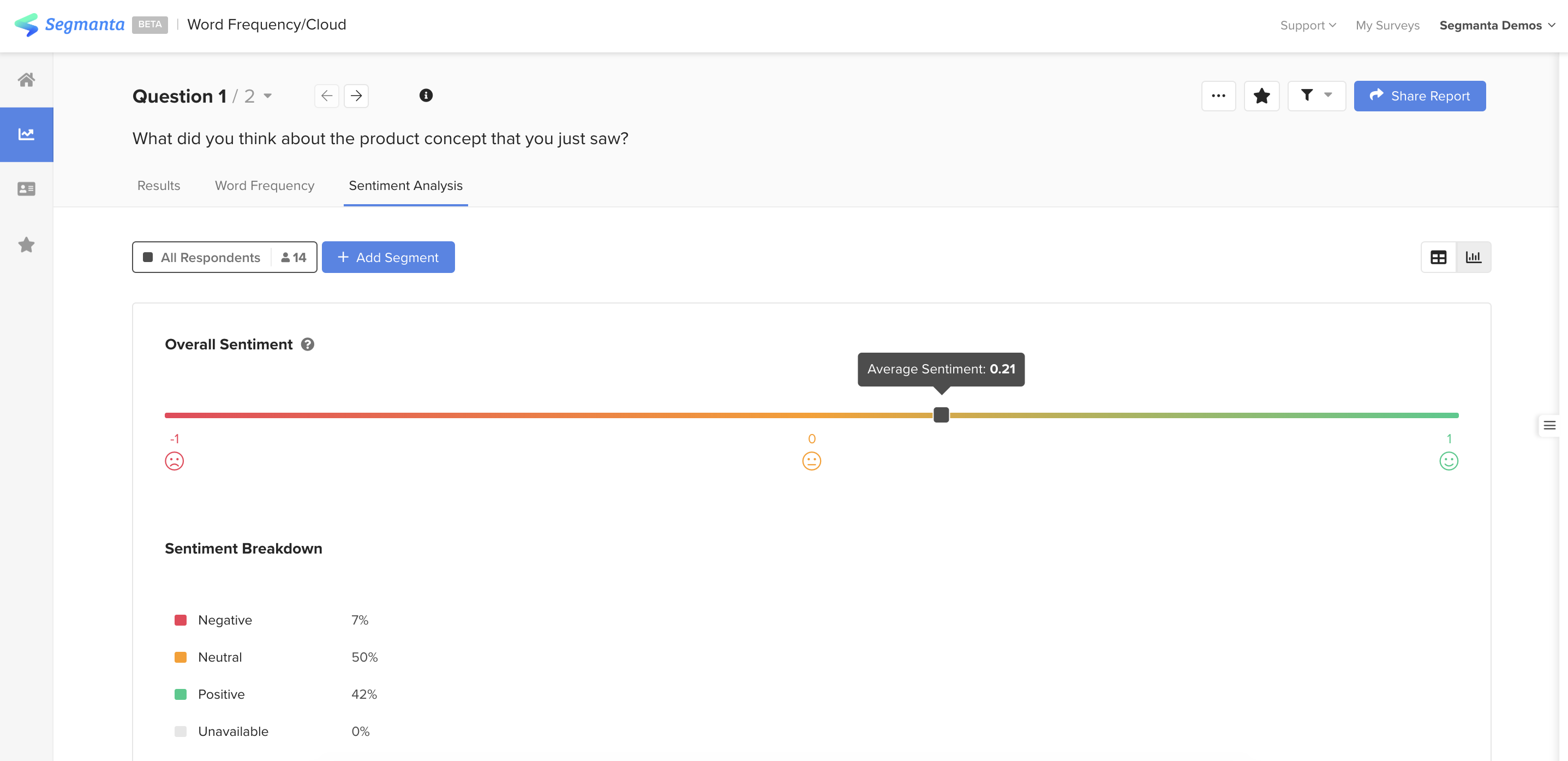 Sentiment scores will be aggregated and displayed on a visual chart to allow you to view the average sentiment of your survey responses and easily compare and contrast segments of your data.


Table View
The table view will display the sentiment assigned to each individual response.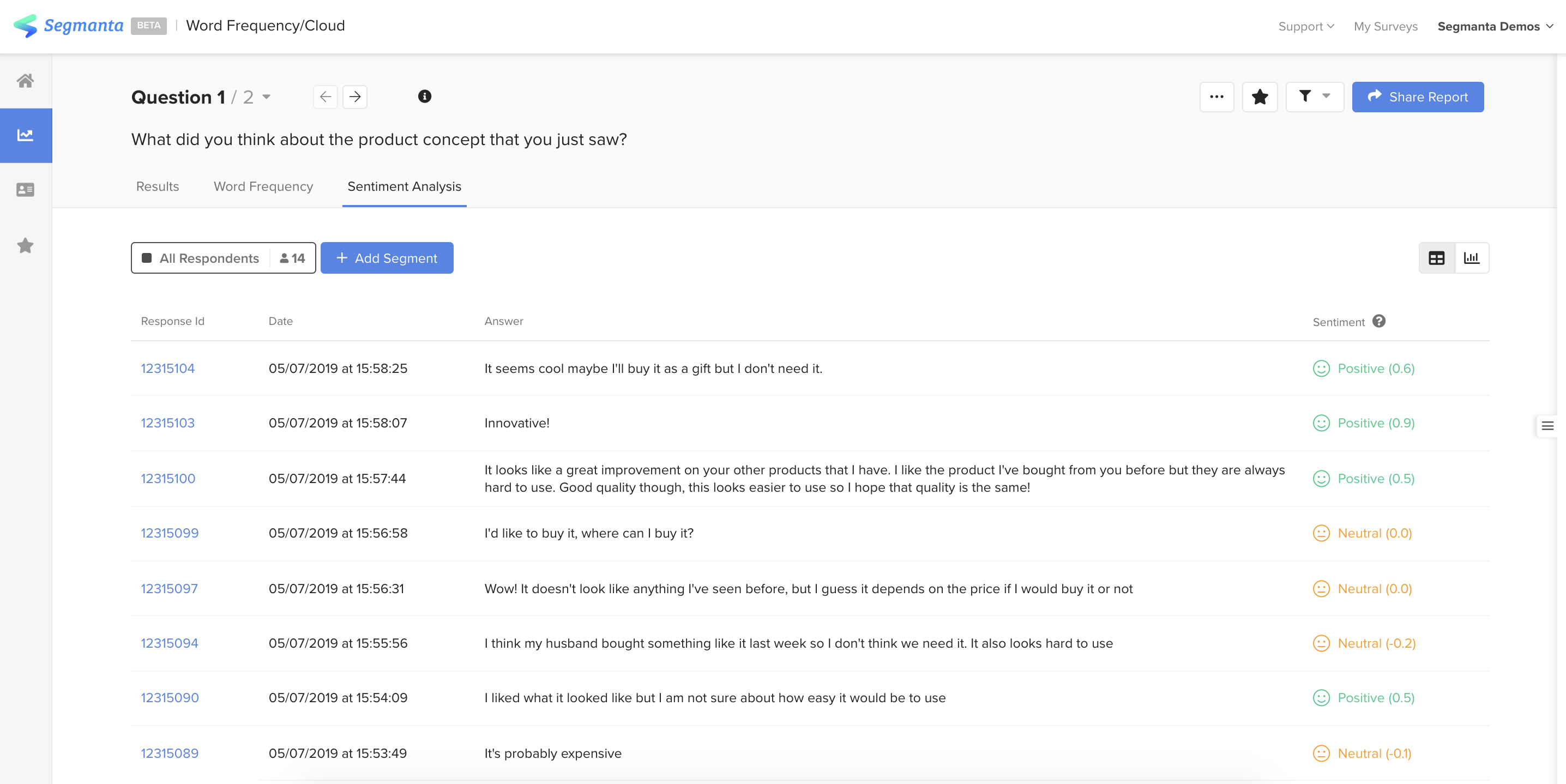 Edit the sentiment of a response if you feel it should be adjusted after manual analysis. To adjust the scoring scale for the response, click on the pencil icon.

Then, adjust the scale for the response according to your own scoring method.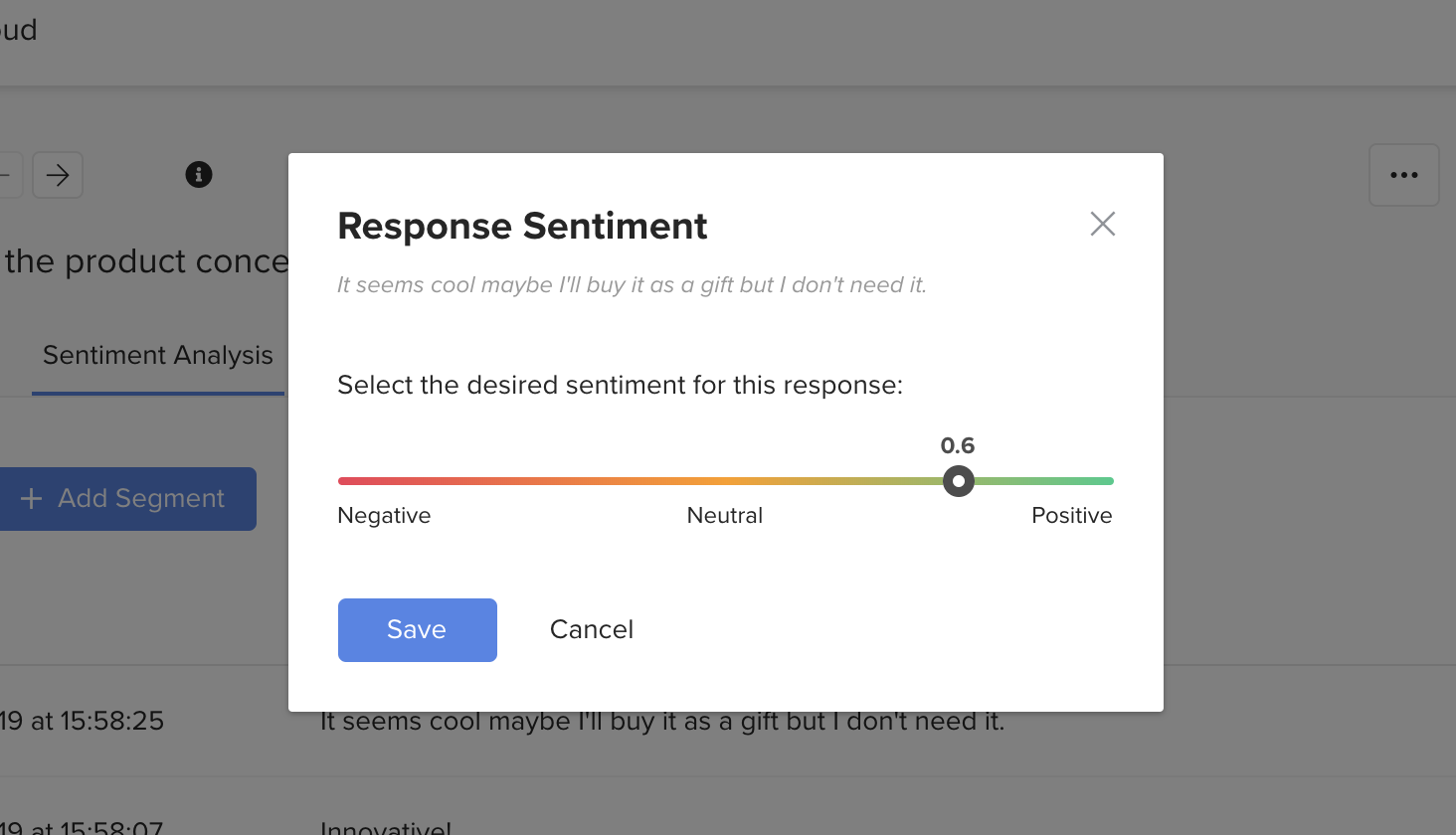 Move on to the next article to learn how to enable the completion filter .