Remarket to survey respondents and lookalikes by sending labeled survey responses back to Neustar for audience creation
The Segmanta Neustar Integration allows you to enable smarter, more informed and personalized marketing by linking survey data back to your Neustar IDMP so that you can easily retarget audiences based on how respondents answered your survey.
To set up a Neustar integration, follow the steps below:
1. Go to Integrations.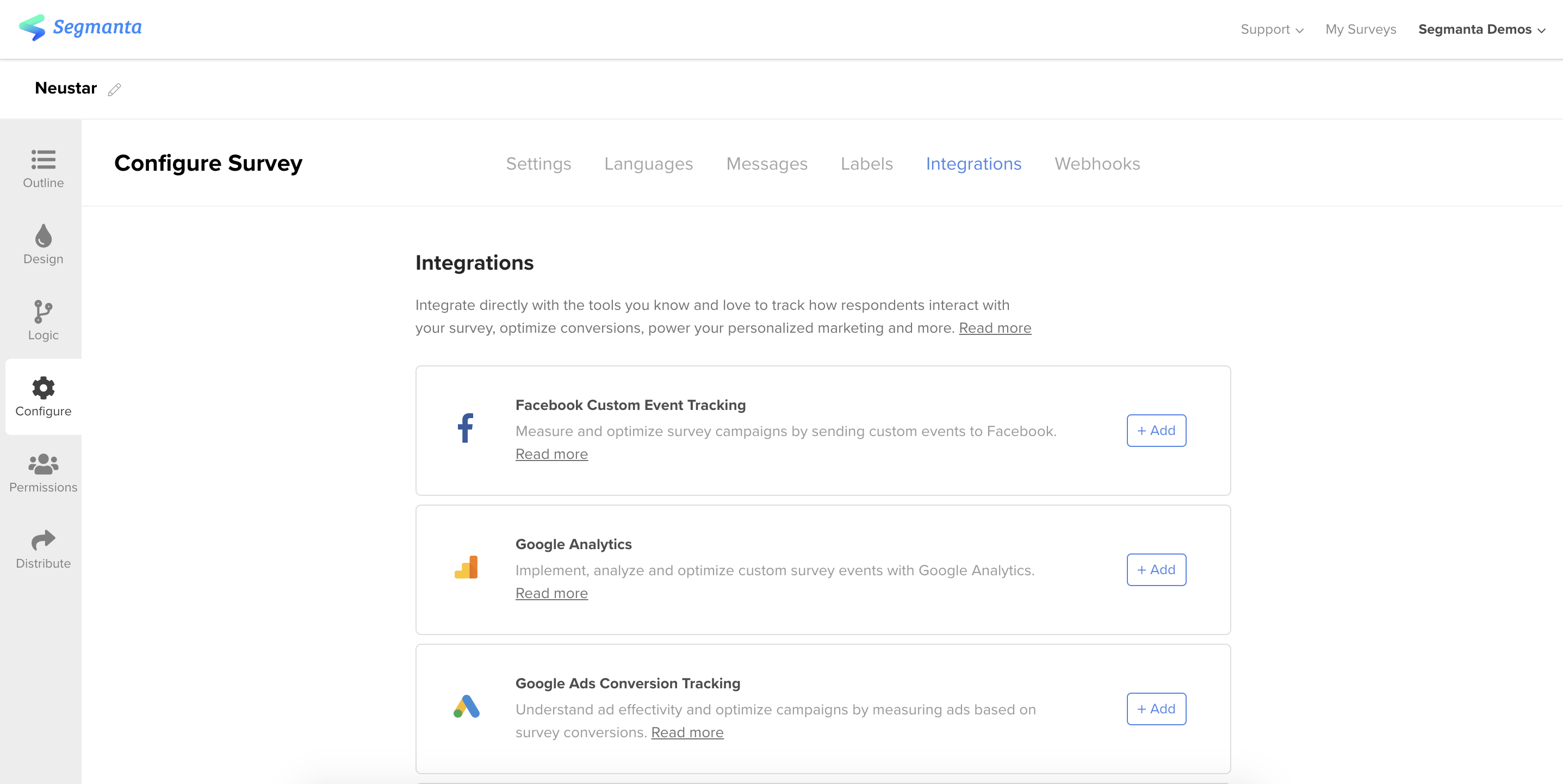 2. Click + Add on the Neustar integration.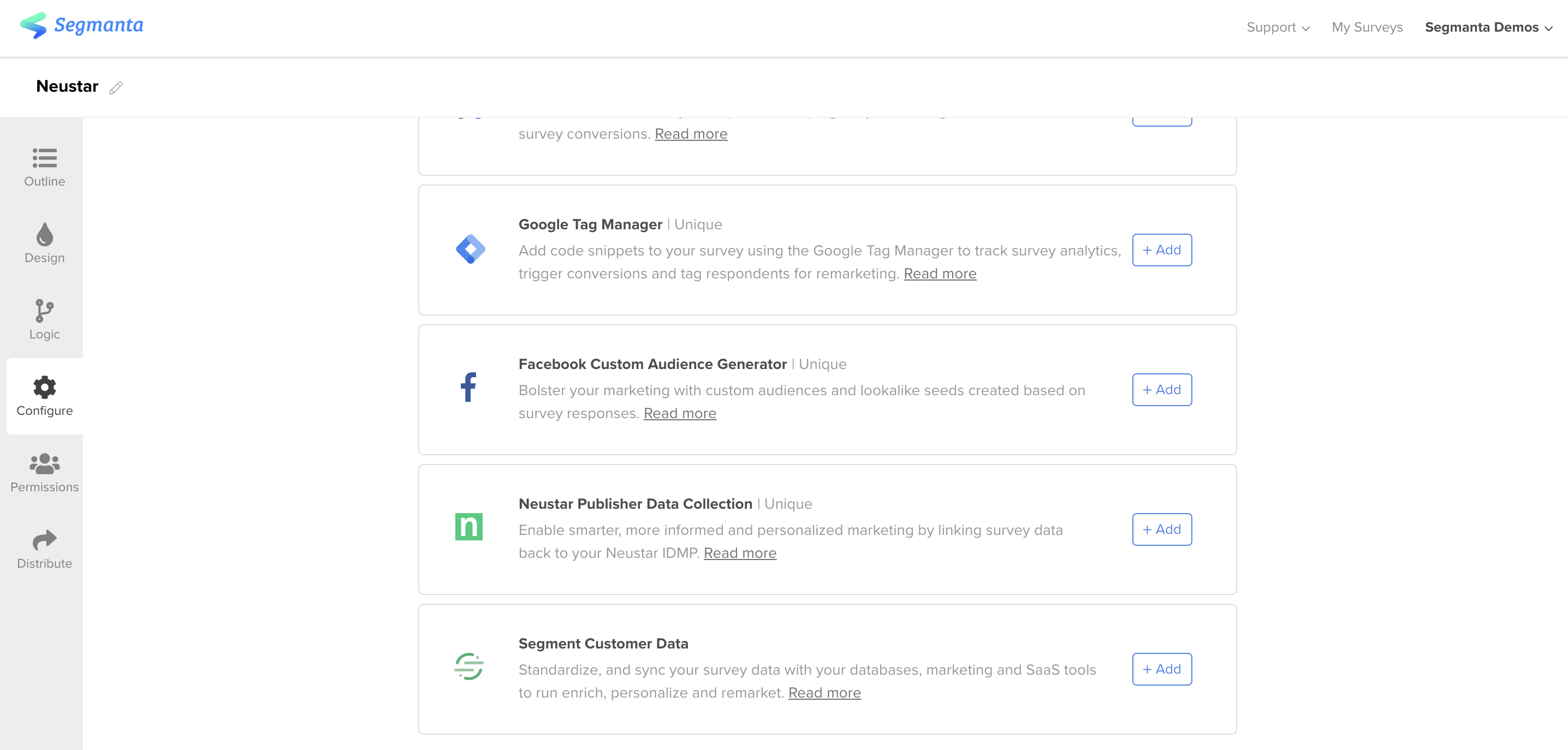 3. Add your Neustar Business Partner ID (BPID) as provided to you by your Neustar Technical Representative.
Please note: If you have an account level Neustar BPID it will automatically be added to your integration.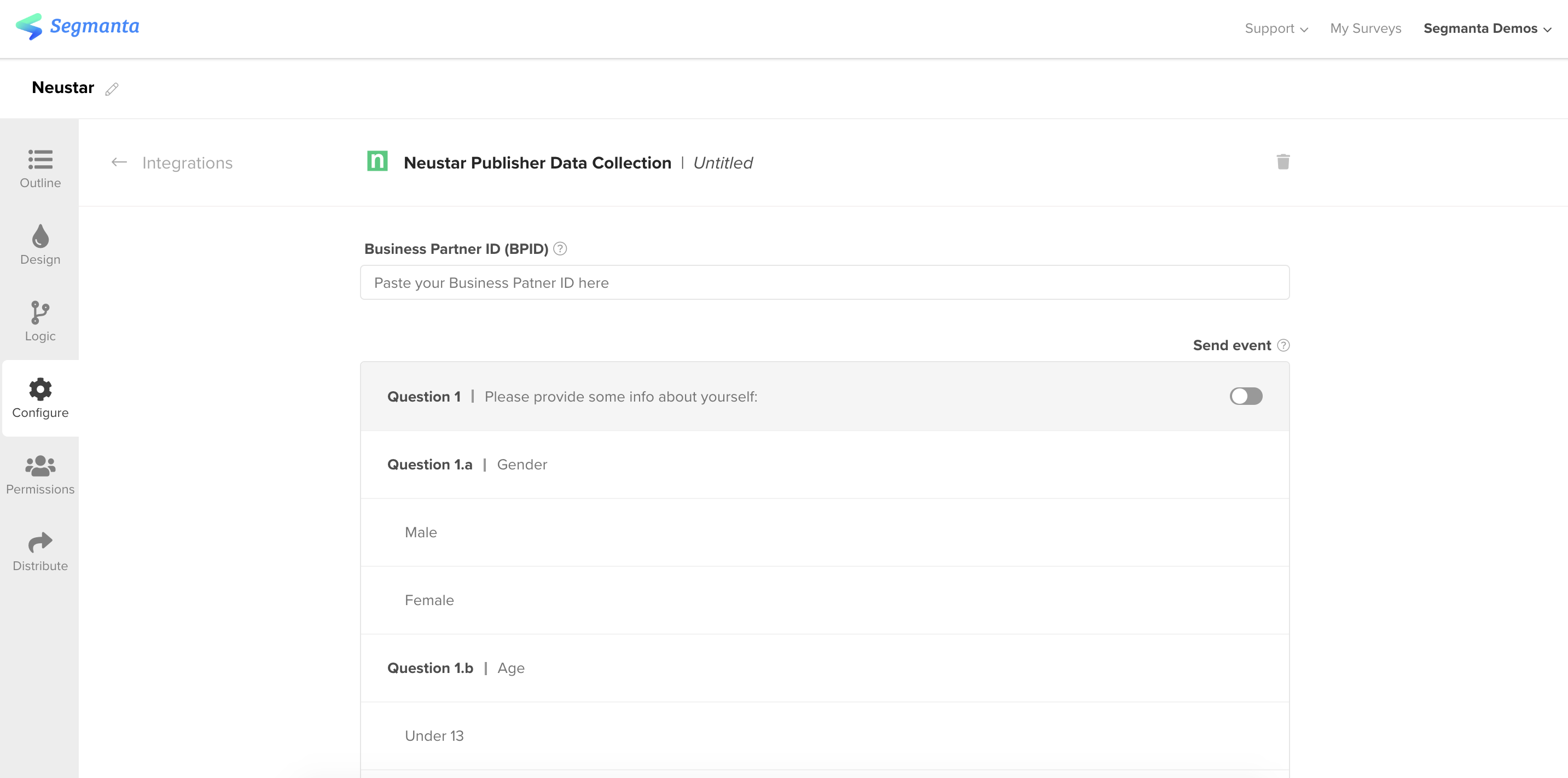 4. Toggle on the actions under the Send event column that you want to act as triggers to send data to Neustar.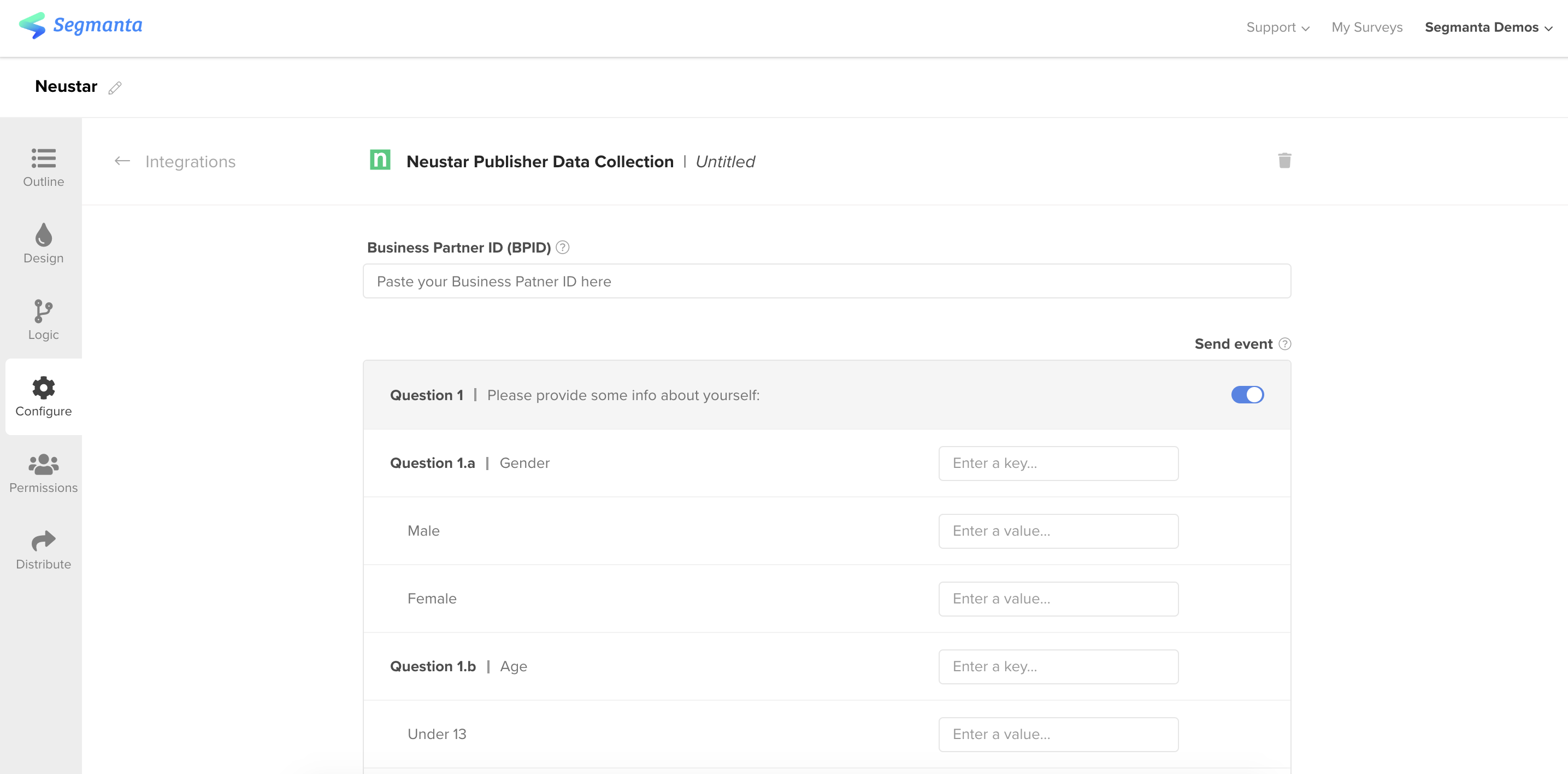 5. Label the question pages or subjects and answers that you want sent to Neustar using the Key and Values as defined in Neustar.
Please note:
The Neustar integration is limited to one integration per survey.
This is an Enterprise level feature.
Expert Tips!
Label everything that is or might be relevant for you to have on Neustar. If a question, subject or answer choice is not labeled with a key and/or value, you will not have what you need to locate the data in Neustar.
Only events that are toggled on will be sent to Neustar. You will not be able to retroactively send previously collected data using this integration.
Warning! If you add your Neustar Business Partner ID to a Survey, you are responsible for the data collected by Neustar.