Integrate your Segmanta survey with Zapier to receive automatic survey response notifications to your Email, Slack, Google sheets and more.
Set up a quick and easy Segmanta/Zapier Integration in order to receive automatic survey response notifications each time a user completes your survey or each time a contact form is submitted. Select from a variety of applications such as Email, Slack, Google Sheets to receive these notifications.


To set up a Segmanta/Zapier Integration, follow the steps below:
1. Create/Log In to your Zapier account.
2. Once signed into Zapier click the Make a Zap button.

3. Select Segmanta as your Trigger App.
Please note: You will need to request access to Segmanta's app on Zapier. To do so, please email team@segmanta.com.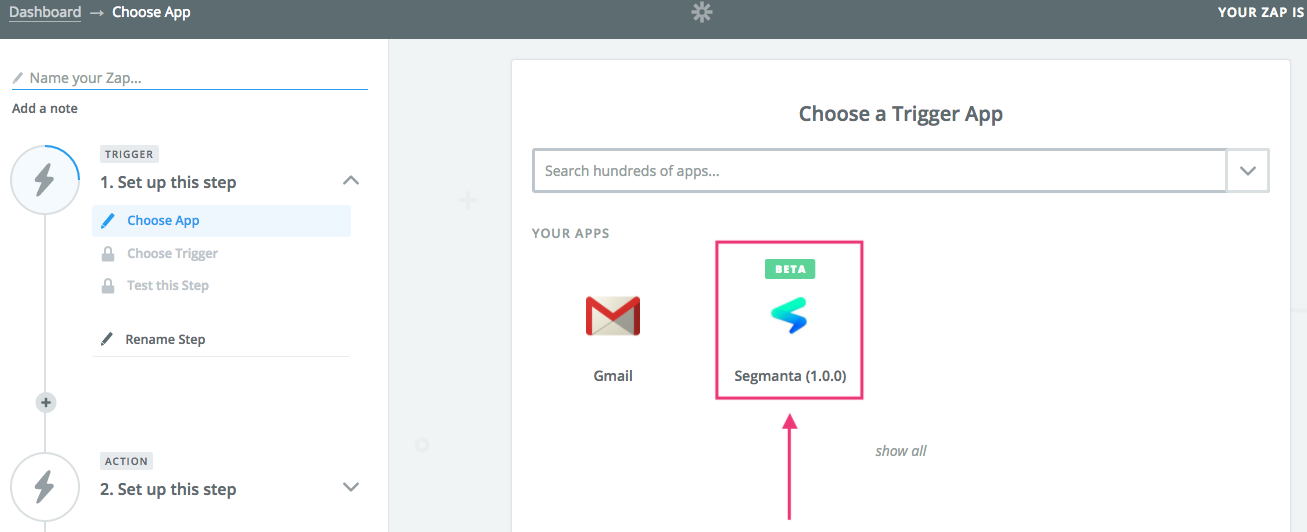 4. Choose which Segmanta Trigger you would like to use and click Save + Continue.

Select from the two Segmanta triggers available:
Survey Completion. Triggers when a survey has been completed (respondent reaches the page that has been marked as the completed survey page).
Contact Form Completion. Triggers when a respondent submits a contact form, regardless of whether they reached the survey completion page.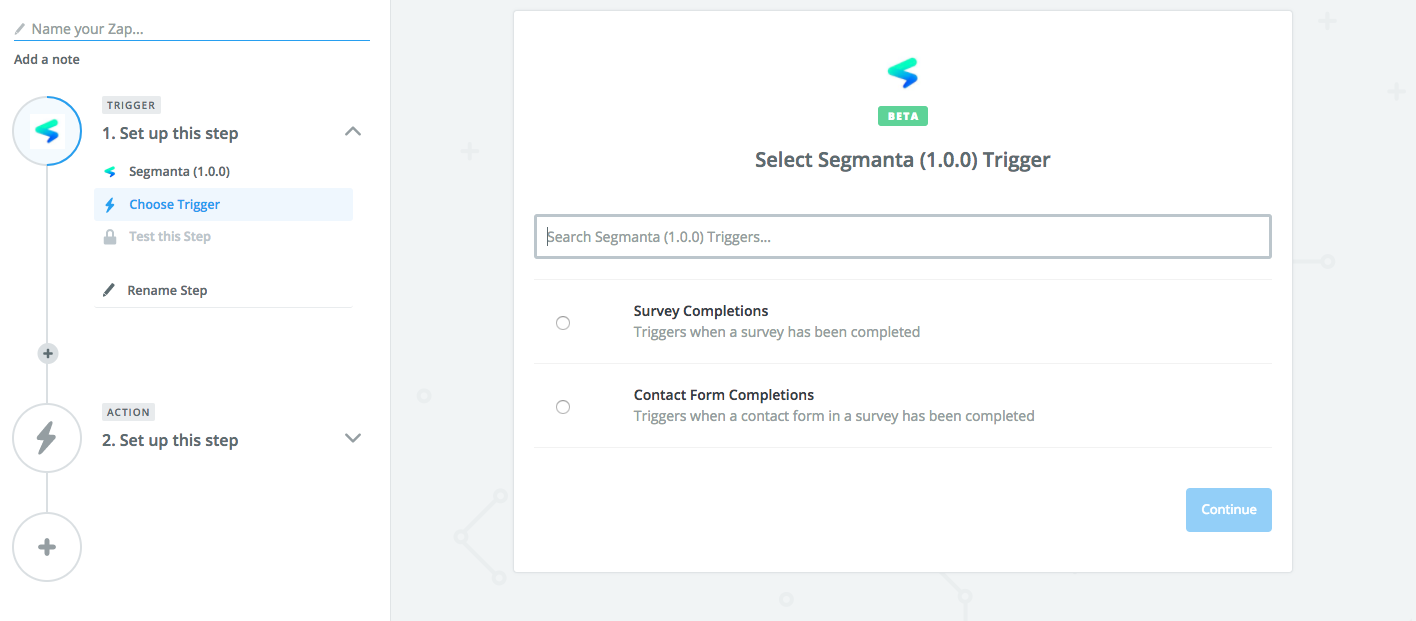 5. Click Connect a New Account.
Test that the connection worked by clicking on Test.
Once you're ready, click Save + Continue.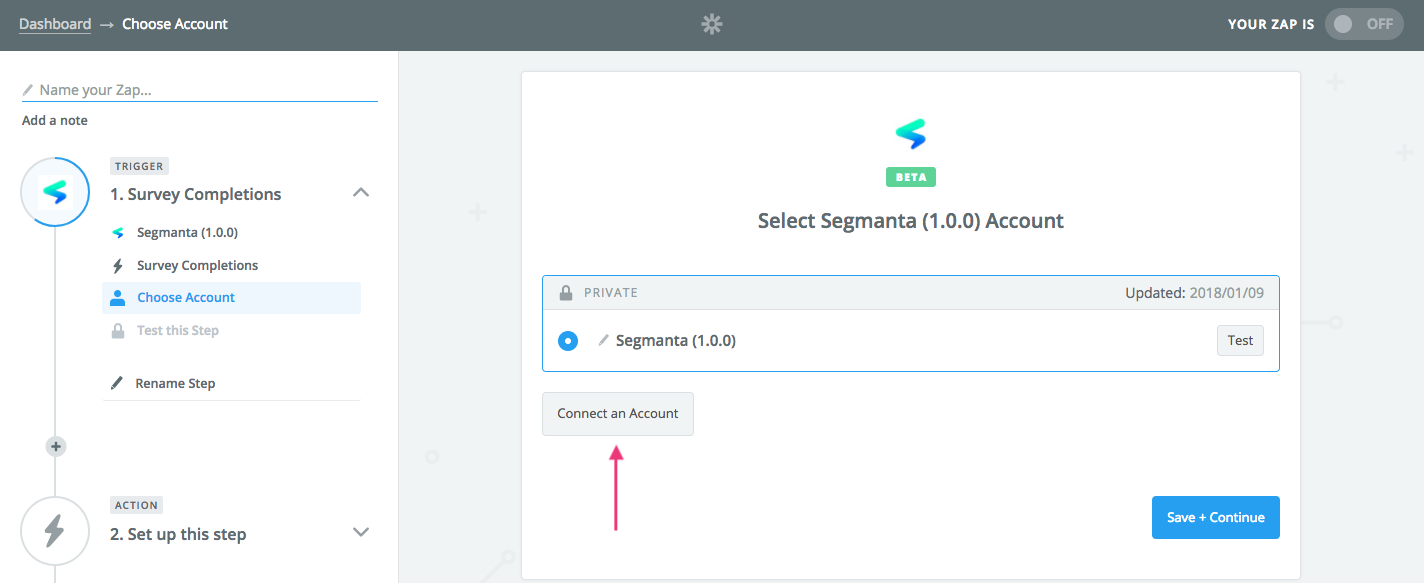 6. Copy and Paste your API Key into the Zapier dialogue box.
Access by visiting your Segmanta Account Profile and clicking Reveal API Key.
Once you've copied the API Key, click Yes, Continue.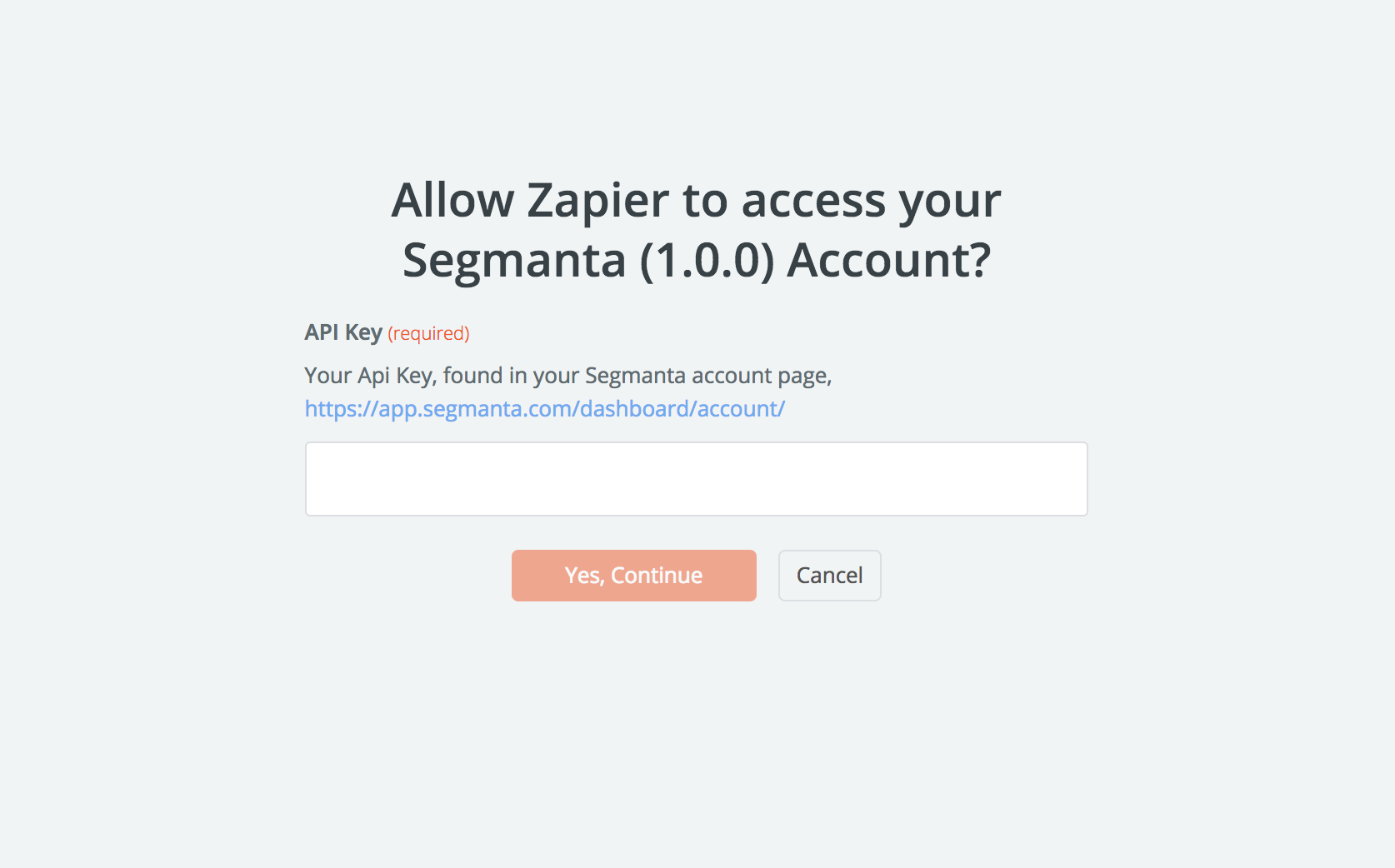 7. Input the Survey ID for the survey which you would like to be notified.
Locate your survey ID in the URL of your survey; the ID will be the numbers directly after the survey/ when viewing your survey from the dashboard.
Example: 123AB7 Survey ID: 123AB7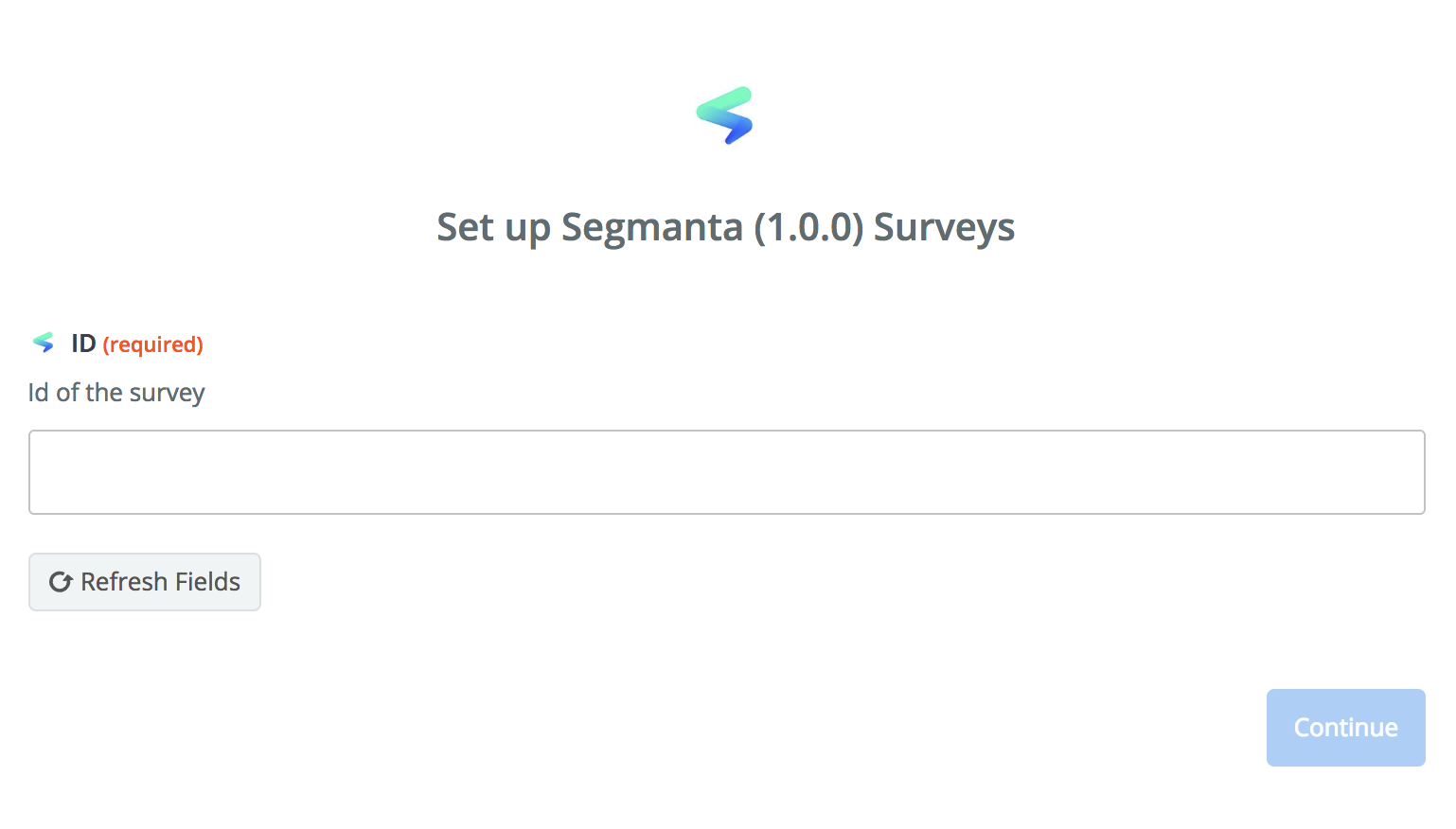 8. Test the New Response Trigger.
Please note: Your survey will need at least one complete response in order to test the trigger.

9. Add an Action step.
Select the App to which you would like the trigger to be sent (Gmail, Slack, Google Sheets, etc.). In this example, we've chosen to have the trigger sent to our email.
Once you have selected the desired app, follow the instructions to set up the associated accounts to which the trigger should be sent.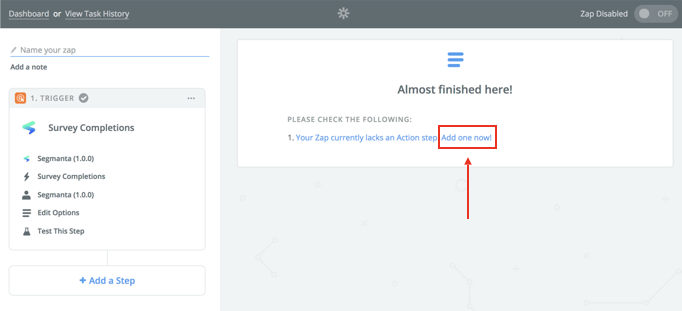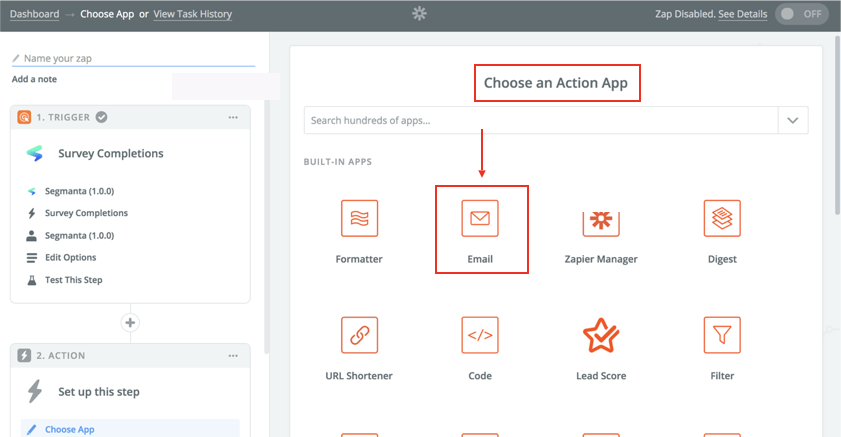 10. When prompted to Define the Trigger Template, you will have different options depending on the trigger you have selected.
For example, for a Contact Form Completion trigger, you will have the option to send each field of the contact form (Name, Email Address, etc.).
For a Survey Completion trigger, you will have the option to include a link to the analytics dashboard or to that individual response.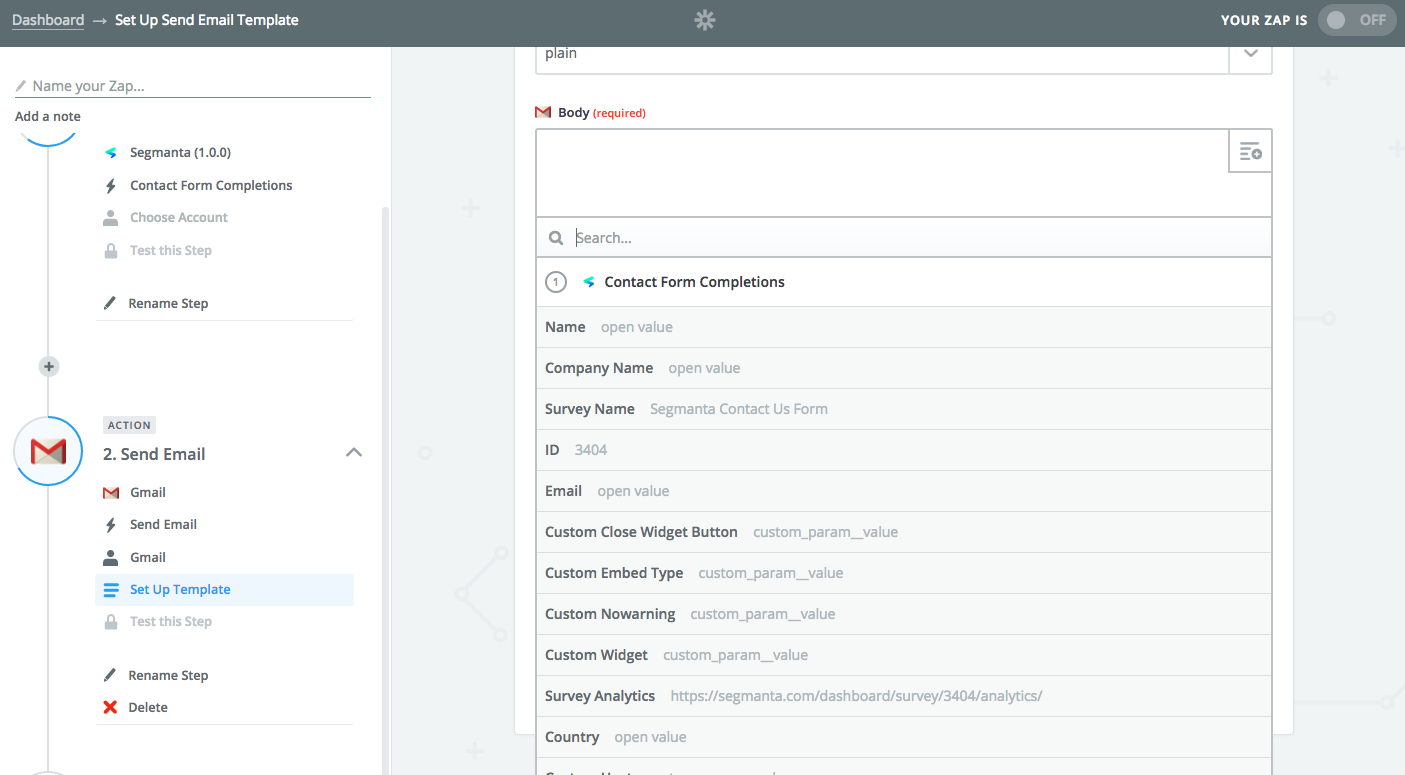 11. Test the Zap to ensure you received a notification.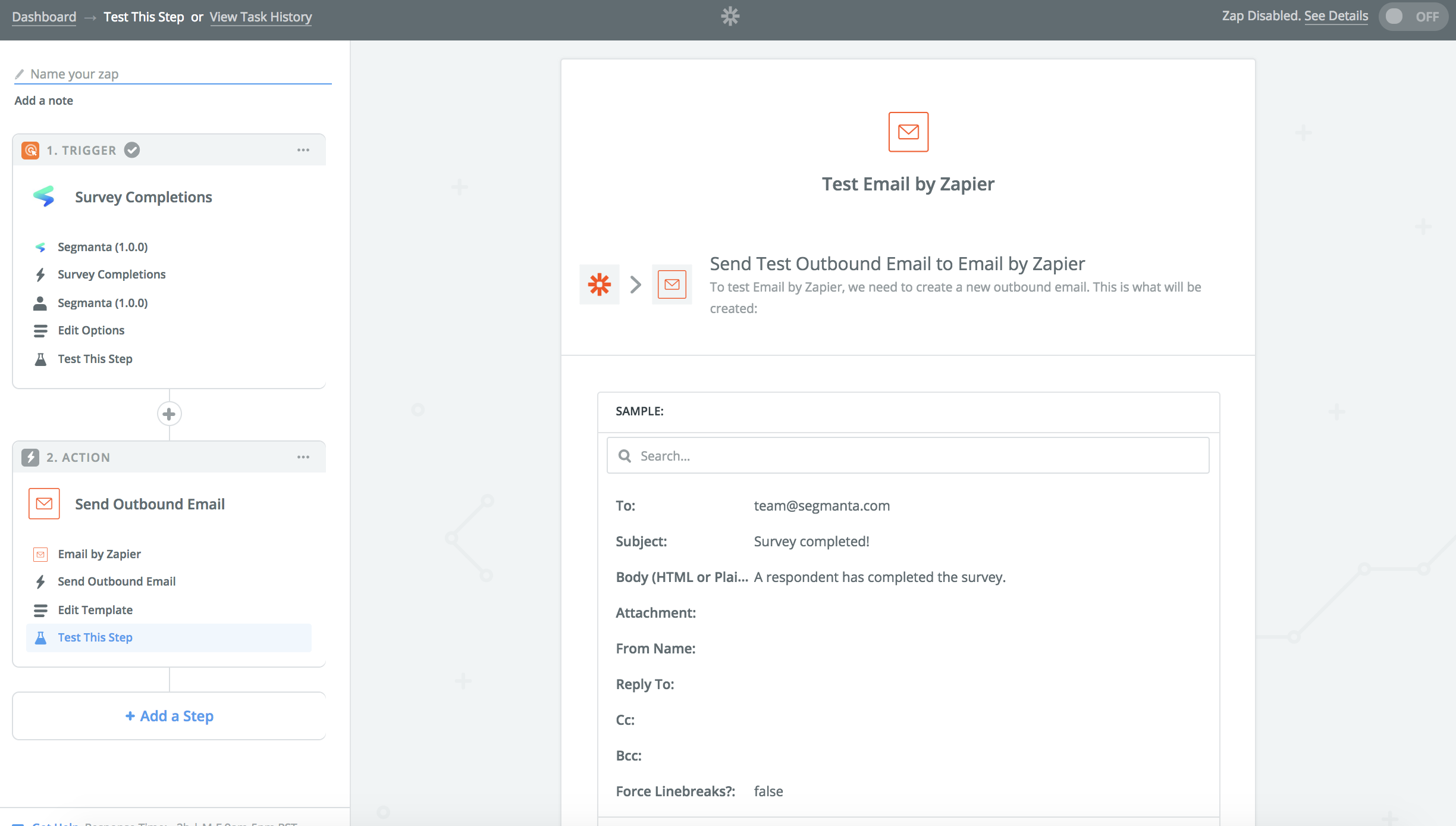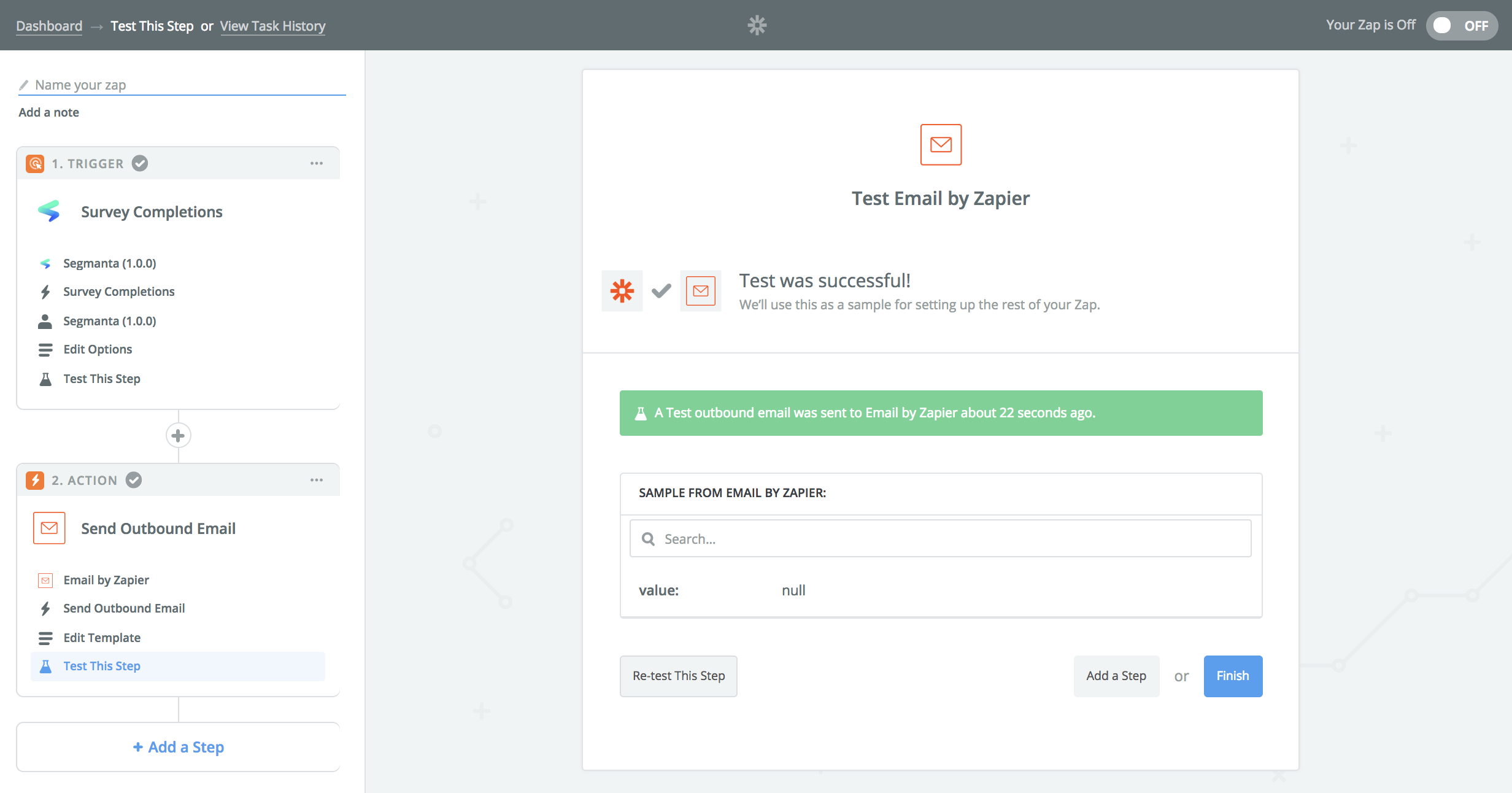 Ready to turn on your Zap?
If no further changes are required, click to Name your Zap and turn it on to begin receiving survey response notifications.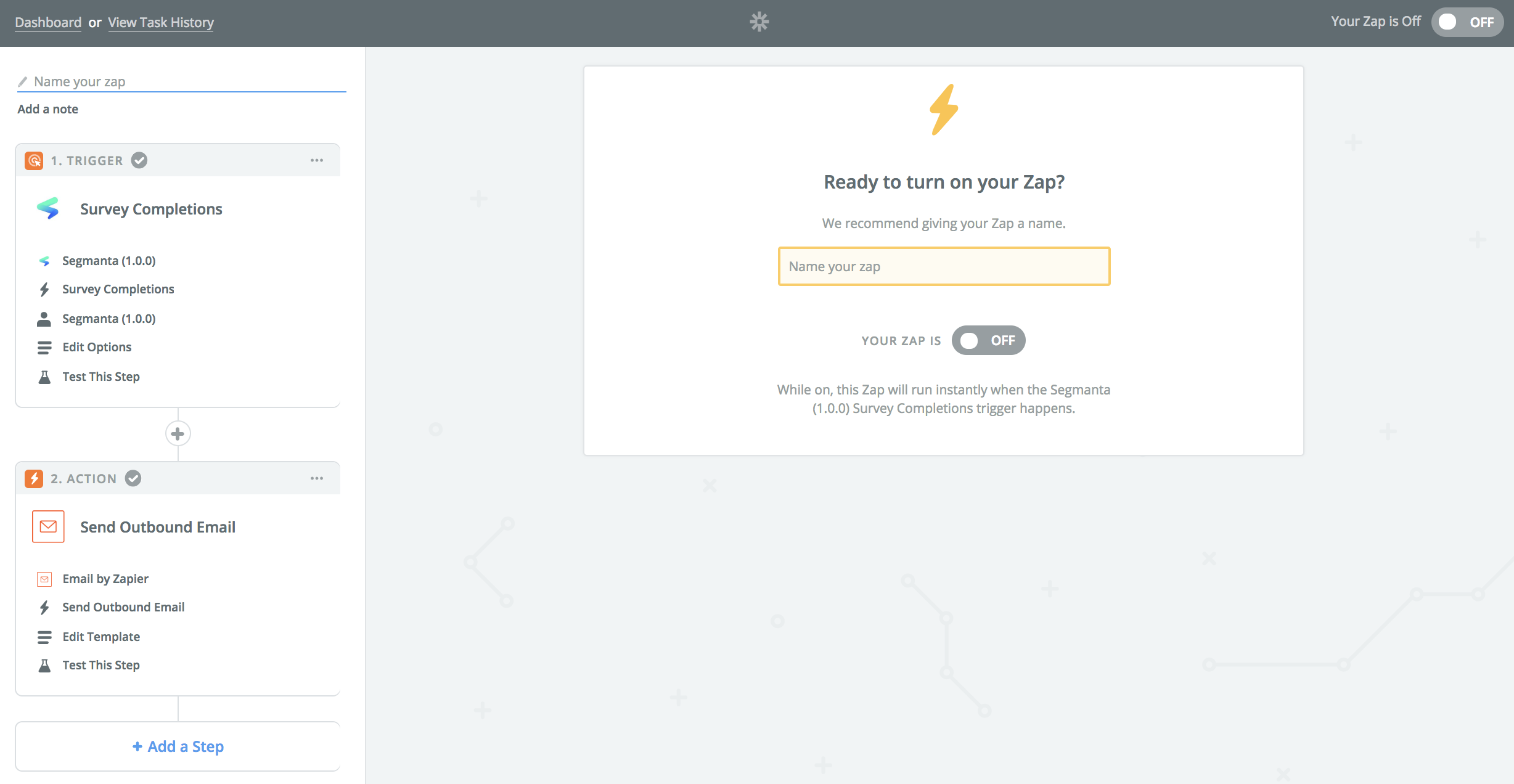 Learn about Segmanta Website Intercept Surveys.