Exporting, Sharing and Managing Survey Results
Share Report
Learn how to share a survey analytics report with team members or guests
Share Report allows you to grant a member or a guest access to your survey's analytics dashboard.
To share access to your survey's analytics dashboard, follow the steps below:
1. Navigate to the Share Report button.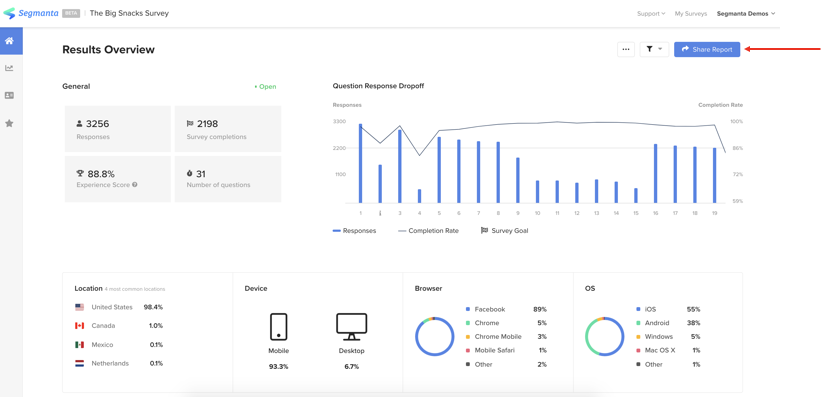 2. Add a Member or Guest.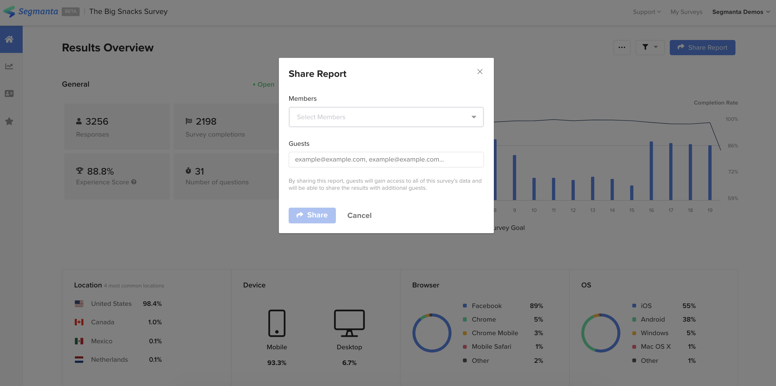 3. Once you make your selection, click Share.
Who can I share a report with?
Once you've clicked the Share Report button, you can choose to add either account Members or guests.
The Members drop down allows you to choose a member from the list of account members. This option is only available on an Enterprise plan.
The Guests tab allows you to add guest analysts by entering their email address.
Important:
By clicking on Share Report, the person/s you share the report with will receive an email with a link to the screen you are currently viewing. However, they will be added to your survey permissions and will have access to all of the survey's data
By default, guests will be able to share the results with additional guests. To adjust this setting visit your survey permissions.
Learn how to export survey results .