Sharing the Survey Link
Learn how to distribute your survey's live or preview survey links
If you are ready to distribute your survey, navigate to Distribute to view and/or share the Survey Link.
To retrieve the links to your survey, follow the instructions below:
Go to the Survey Editor and click on Distribute.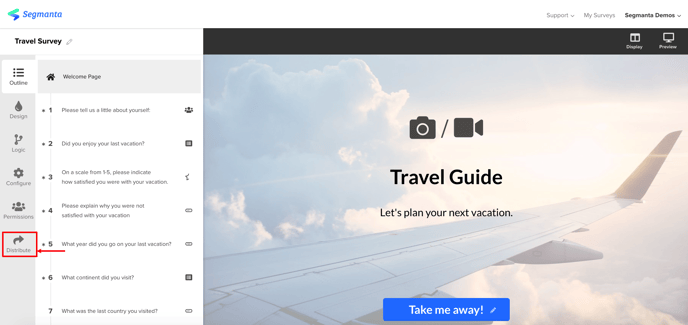 2. Click on the Link tab and select to either share your live survey or preview the survey.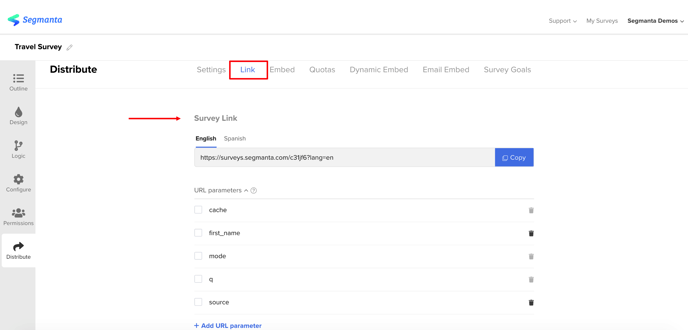 Expert Tips!
Be sure to preview your survey to check that it works as expected before sending out the live version.
Always double-check that you are sharing the live survey URL in any real distribution scenarios.
Whether you are trying to reach an existing audience or a new group of people unfamiliar with your brand, Segmanta offers tips on the best way to reach respondents.