Charts, Data Visualisations and Data Tables
Smart Insights
Use automated insights to help quickly guide you to interesting and important data correlations
Segmanta's Smart Insights reveal automatically surfaced correlations that help you understand how a given answer choice relates to how respondents are answering other questions in your survey. .
Please note: Insights are surfaced only when an answer choice has enough responses to make these correlations meaningful. These insights are high level and designed to provide a direction in which you should dig deeper into your survey results.

To reveal these insights, navigate to the Question View on the Analytics Dashboard and follow the steps below:
1. Click on the Insights icon.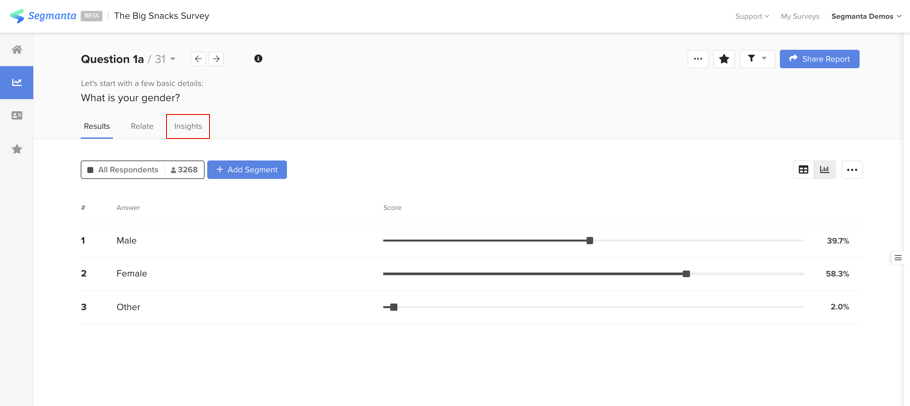 2. View the correlations for selected answer choice.