Survey Build - Getting Started
Use our step-by-step guide to building your first survey
There are many ways to build a survey and customize it to best fit your survey goal. After you've built a few Segmanta surveys, you might even create your own system for doing so.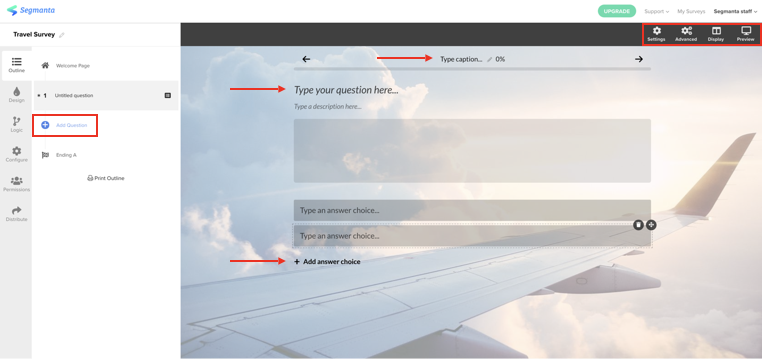 In the meantime, here is our step-by-step guide to get you started:
Edit the Welcome Page. Click anywhere you see text (title, start button) and start typing a welcome message for respondents.


Click Add Question on the outline at the left side of the Survey Editor to start adding questions to your survey.


Select the Question Type you want to add and then type your questions and answer choices directly into the Survey Editor.


Throughout the survey, use the various Question Settings on the top toolbar to adjust the layout and settings of individual questions and pages.


Once you're done adding questions, edit the Ending Page or add new ending pages as appropriate.

Learn about a survey's Welcome Page and how to introduce respondents to your survey.