Overview of survey distribution including URL sharing, embed widgets, quotas, and dynamic embed.
The Distribute tab allows you to access and adjust the settings in the following tabs:
Settings
Link
Embed
Quotas
Dynamic Embed
Survey Goals
Settings
Modify the following survey settings under the Settings tab.
Status. Activate, close, or schedule your survey.
Kiosk Mode. Allow retaking of your survey multiple times from the same device.
Reset Survey Interval. Allow the same respondent to retake your survey as a new response.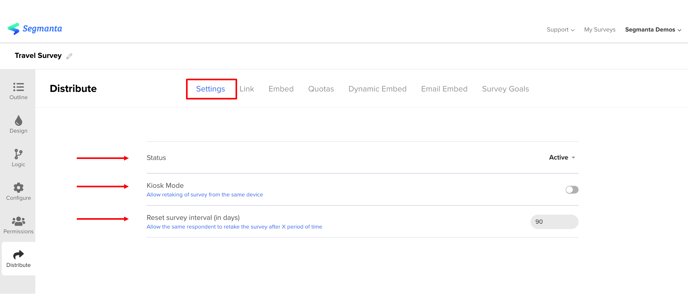 Link
Copy your live survey link and begin sharing your survey with respondents.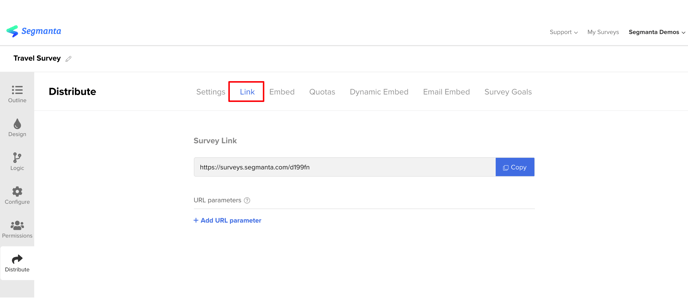 Embed
Embed your survey directly on any webpage, by copying the HTML code from this tab.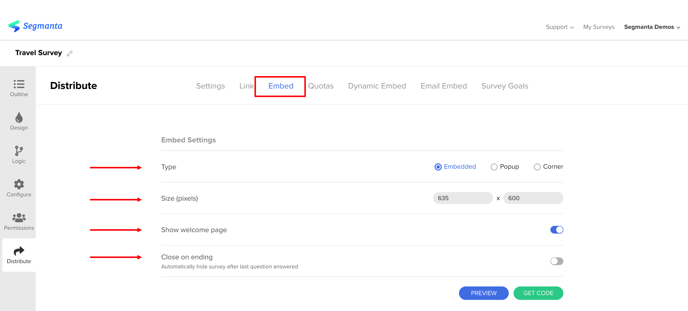 Quotas
Automatically manage and limit your survey distribution based on specific target requirements needed such as demographics, survey responses, or URL parameters.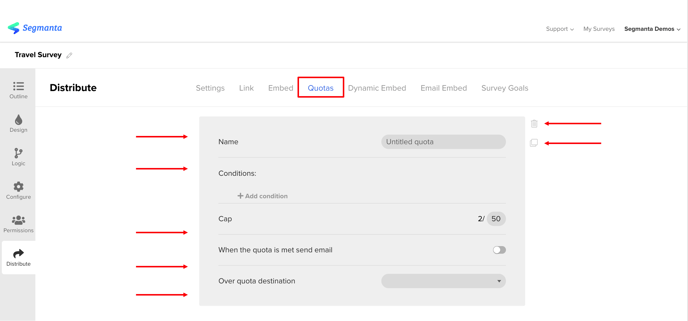 Dynamic Embed
Use Segmanta's website intercept tool to create dynamic triggers and allow relevant surveys to popup at the relevant times based on user actions.
Please note: Dynamic Embed is a premium feature enabled on a per-domain basis. For more information, contact team@segmanta.com.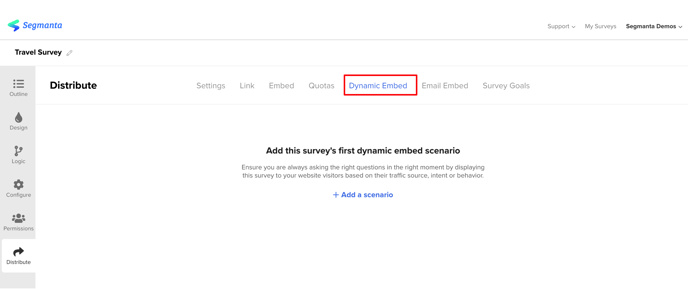 Survey Goals
Define the 'completion' point of your survey by enabling the survey goal for a specific survey question. By default, your survey's ending pages will be defined as the survey's goal/s.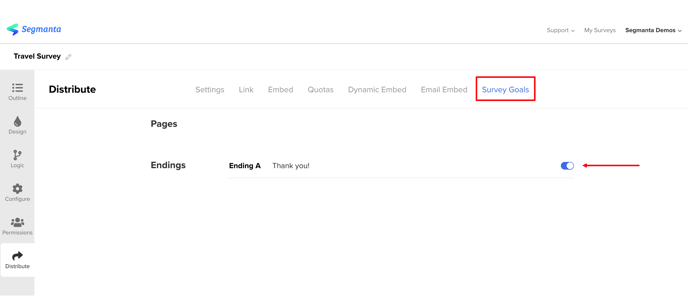 Learn about question settings.