Survey Link
Distribute the live survey link to begin collecting respondents
Once you have finished creating your survey and finalizing the design, you can move onto the final step: Survey Distribution.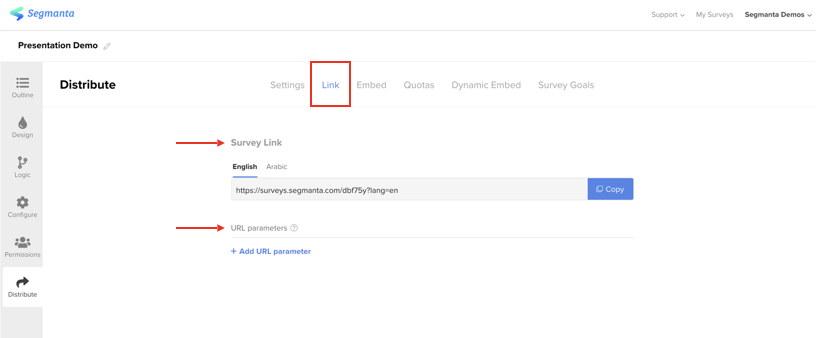 Copy your survey link and paste it anywhere you can insert a digital link to distribute your survey and start collecting responses. Share this link with respondents or colleagues via e-mail, social media posts, WhatsApp messages and more.

Use URL Parameter to customize your survey link and analyze your data based on known information. Click here to read an overview of URL parameters.
Expert Tips!
Be sure to preview your survey to check that it works as expected before sending out the live version by clicking on the preview icons in your survey editor.
Always double check that you are sharing the live survey URL in any real distribution scenarios.

Learn how to copy the live survey link .