Survey Outline
View your survey's questions and print out your survey outline
The Outline tab allows you to view all the survey questions in your survey.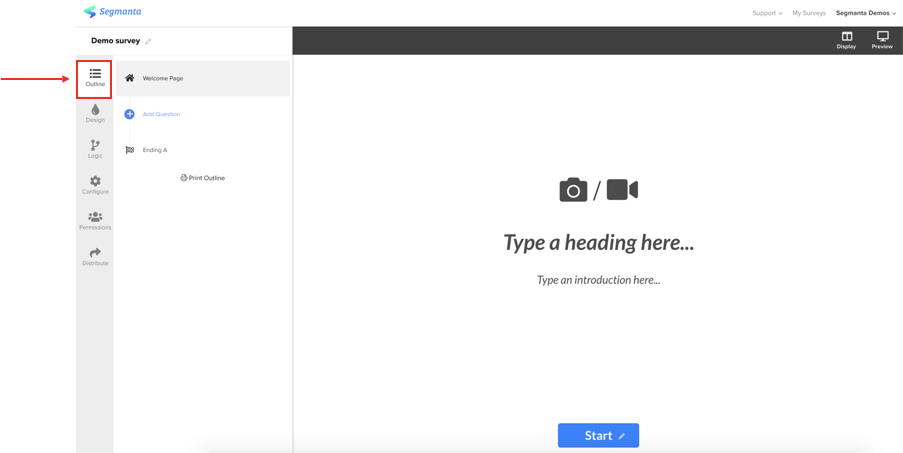 When you choose to create a survey from scratch, you will be automatically directed to the Outline tab on the Survey Editor. You will also be provided with the first two pages of your survey:
The Welcome Page
The Ending Page
Start building your survey by clicking on + Add Questions.
You will also be given the option to print your survey outline by clicking on Print Outline.