Charts, Data Visualisations and Data Tables
Survey Response Table
View a table of all of your survey responses and traffic including their responses per-question
The Survey Responses tab allows you to view each respondents selected answers and their detailed information, such as:
Respondent ID
Start time
Location
Device
Browser
Referrer
URL Parameters (if included)
Selected Answers
Navigate to the menu icon on top right toolbar in the Results Overview of the Analytics Dashboard.

To view the survey responses, go to your survey's analytics dashboard and follow the steps below:
1. Navigate to the Survey Responses icon on the left toolbar of the Results Overview.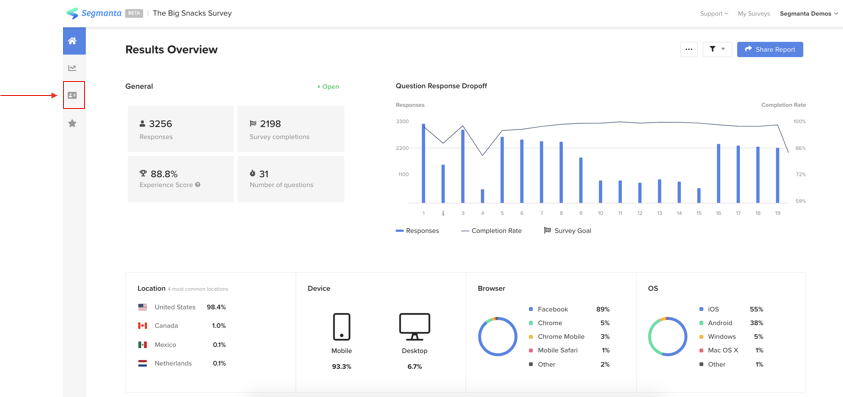 2. On the survey responses tab, you will be able to see a complete list of all your respondents as well as other detailed information.
To view an individual respondent's complete information, simply click on their ID number and you will be taken to their Individual Response page.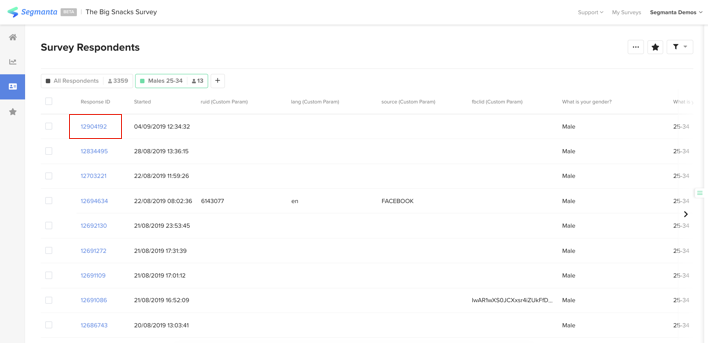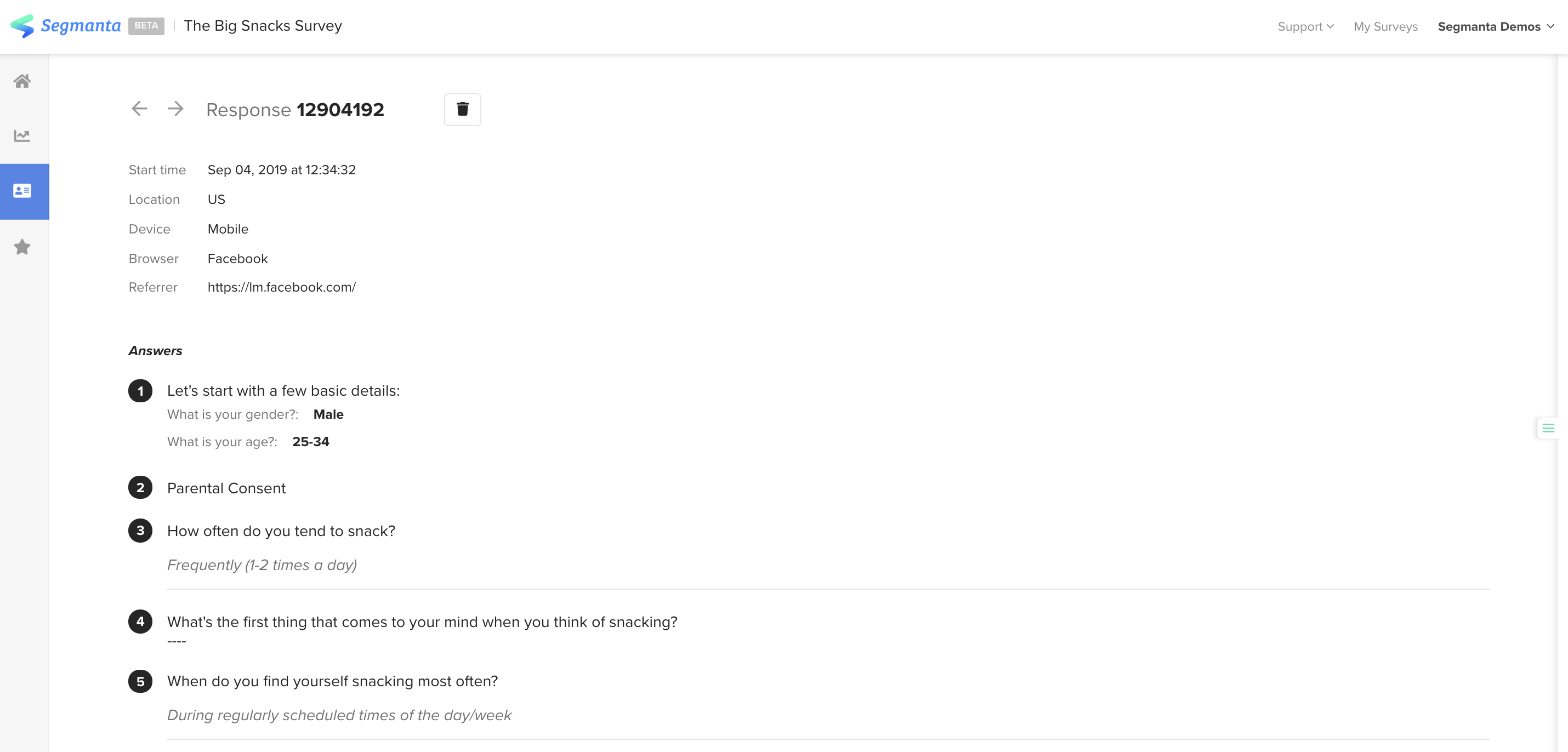 You can delete responses from both the individual responses page and responses table.

Learn how to use Segmanta's Relate tool.