Select to activate, close, or schedule your survey
The Status setting allows you to activate, close, or schedule your survey.
Active. Select to activate your survey immediately once you are ready to distribute your survey with respondents.
Closed. Select to deactivate your survey in order to stop collecting responses from survey participants. By default, respondents will not be able to gain access to the survey questions or respond to your survey.
Schedule. Select when you would like to activate and/or close a survey by defining a Start Date and/or End Date.

By choosing a future Start Date, your survey will be currently closed until the selected date.

By choosing a future End Date, your survey will automatically close on the date selected.
Please note: The date and times will display on the calendar according to your current browser time zone.
To change the Status setting, follow the steps below:
1. Go to the Survey Editor and click on Distribute.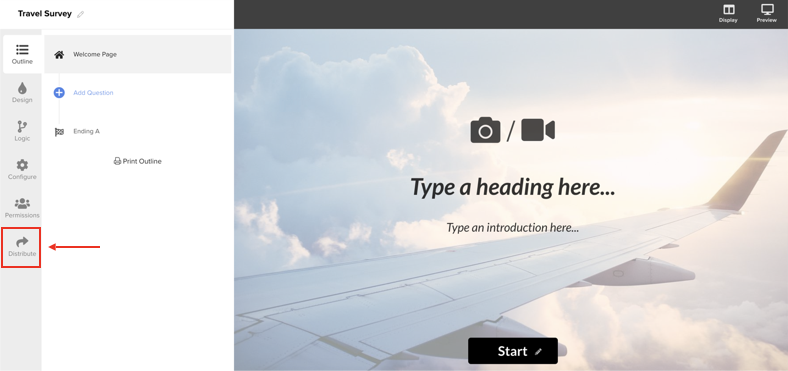 2. Navigate to the Settings tab.


3. Choose to Activate, Close, or Schedule your survey.

Closed Survey Preview
When your survey is deactivated or scheduled, click on the Closed Survey Preview link to view a preview of the closed survey page which looks like the below: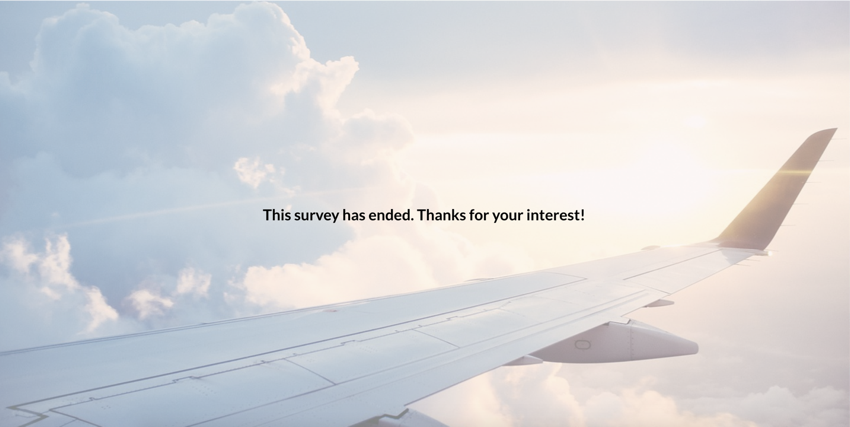 Learn how to allow respondents to retake of your survey multiple times from the same device.