Unbranded Ending Pages
Remove "Powered by Segmanta" from survey ending pages
The Unbranded Ending Pages setting allows you to remove the "Powered by Segmanta" logo from survey ending pages. This setting is only available for accounts subscribed to an Advanced or Enterprise plan.
If you are subscribed to one of these plan types and implement this setting, follow the steps below:
1. Navigate to your Account Name to enter the Account Settings.


2. Turn on the Unbranded Ending Pages setting.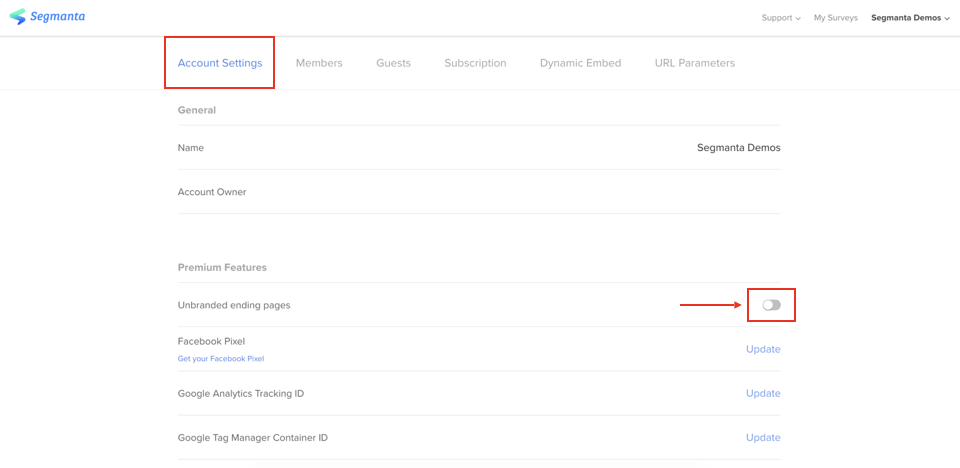 After the toggle has been turned on, all "Powered by Segmanta" logos will be automatically removed from all existing and future survey ending pages.
Please note: If you downgrade your account or cancel your subscription to an account without this feature, Powered by will be automatically added back to your survey ending pages and you will not longer be able to toggle the setting on or off.