Using the Quiz Builder
Build a quiz from scratch
The Quiz Builder can convert your survey into an interactive and engaging personality quiz, trivia game or customized buying guide.
If you want get started building a quiz from scratch, you will need to navigate to the Quiz Builder. Once you reach the page, you will be prompted to select a quiz type from the two offered: Graded and Outcome Quizzes.
If you would like to apply a quiz type to a blank survey, follow the instructions below:


1. Go to the Survey Editor and click on Logic.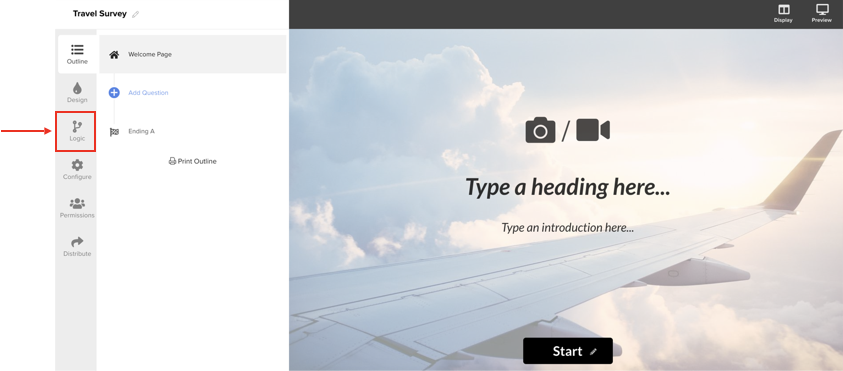 2. Navigate to the Quiz Builder on the top toolbar and select the Quiz Type you would like to apply to your survey.

3. Return to your survey and begin adding questions.
Instantaneously convert your survey to a quiz and apply the quiz type.