Choose an action that will trigger the Custom Event to send to Facebook or Google
Using the Integration Manager, you can set up direct integrations between your surveys and Facebook and Google. Facebook and Google define the data you send as events in their system.
When setting up a Facebook Custom Event, Google Analytics or Facebook Custom Audience Generator integration, you will need to decide which action your survey respondents take will trigger the event to send.
Facebook Custom Events and Google Analytics integrations can be triggered for the following actions:
Welcome Page viewed
Survey Start Button clicked
Question page viewed
Question answered
Subject answered
Ending Page viewed
Ending Page Button Link clicked
Facebook Custom Audience events vary slightly as this integration is designed to send labeled data that your respondent submits. This integration can only be triggered by an answer or ending button click action.
Question answered
Subject answered
Ending Page Button Link clicked
The toggles on your integrations will define the trigger action. .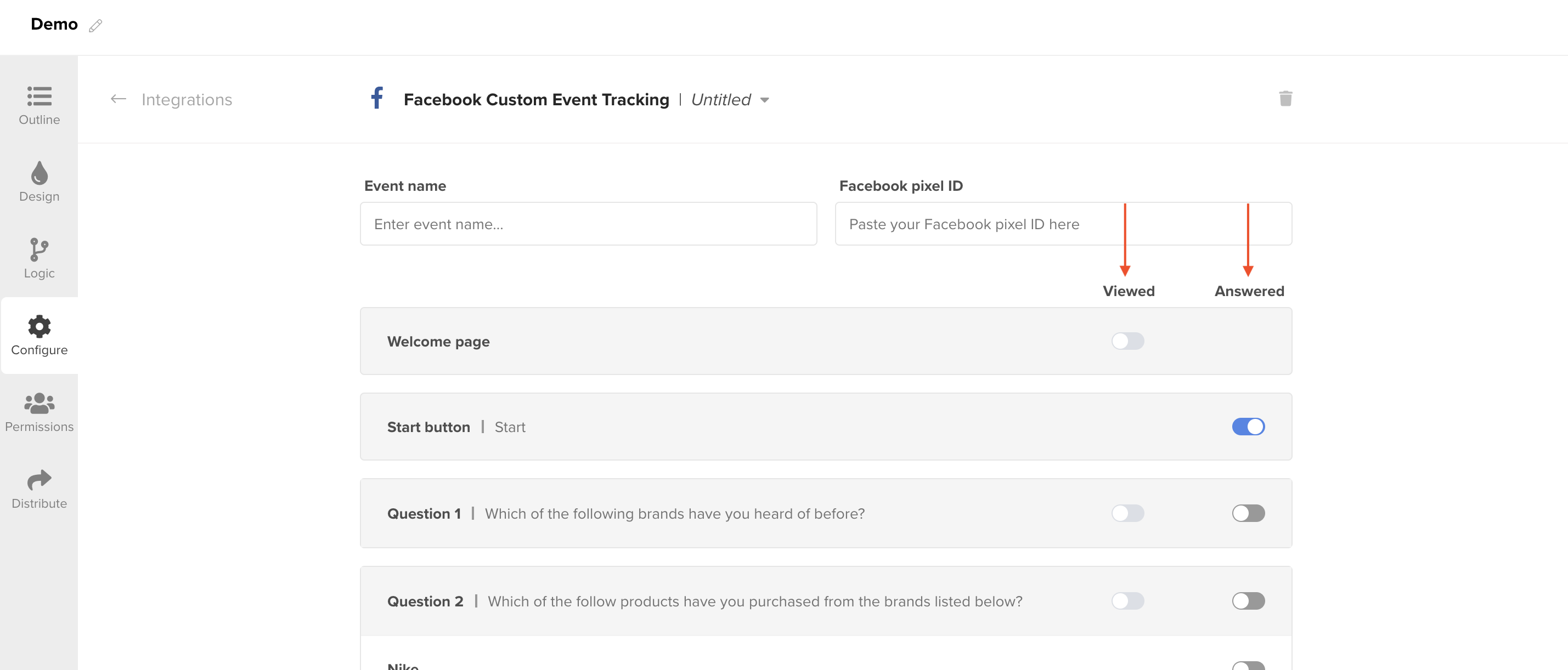 You can toggle multiple triggers on for any integration. However, for most Facebook Custom Events or Google Analytics integrations, you will likely want to activate a single toggle in order to ensure you can fully understand the action taken when viewing it on the relevant platform.
Learn how to set up integrations using the Integration Manager.